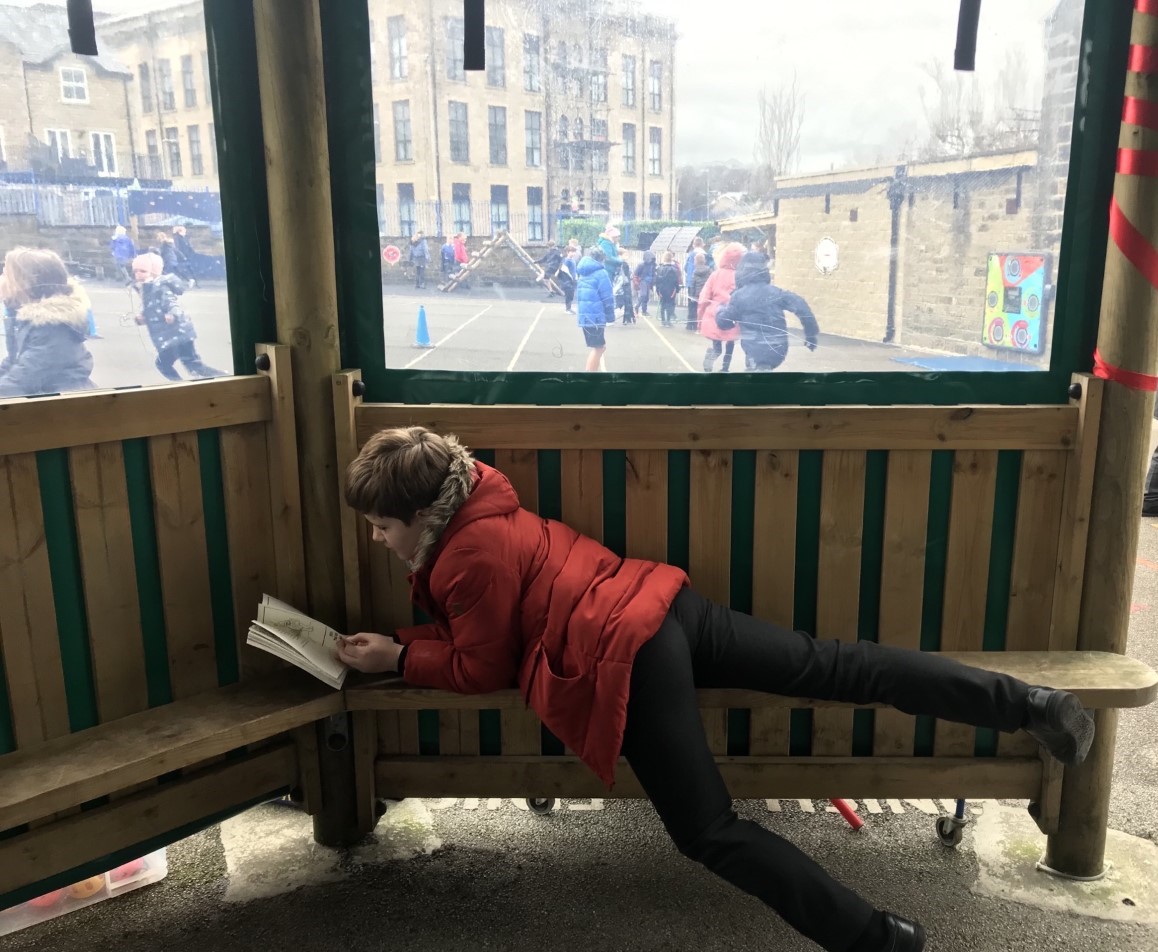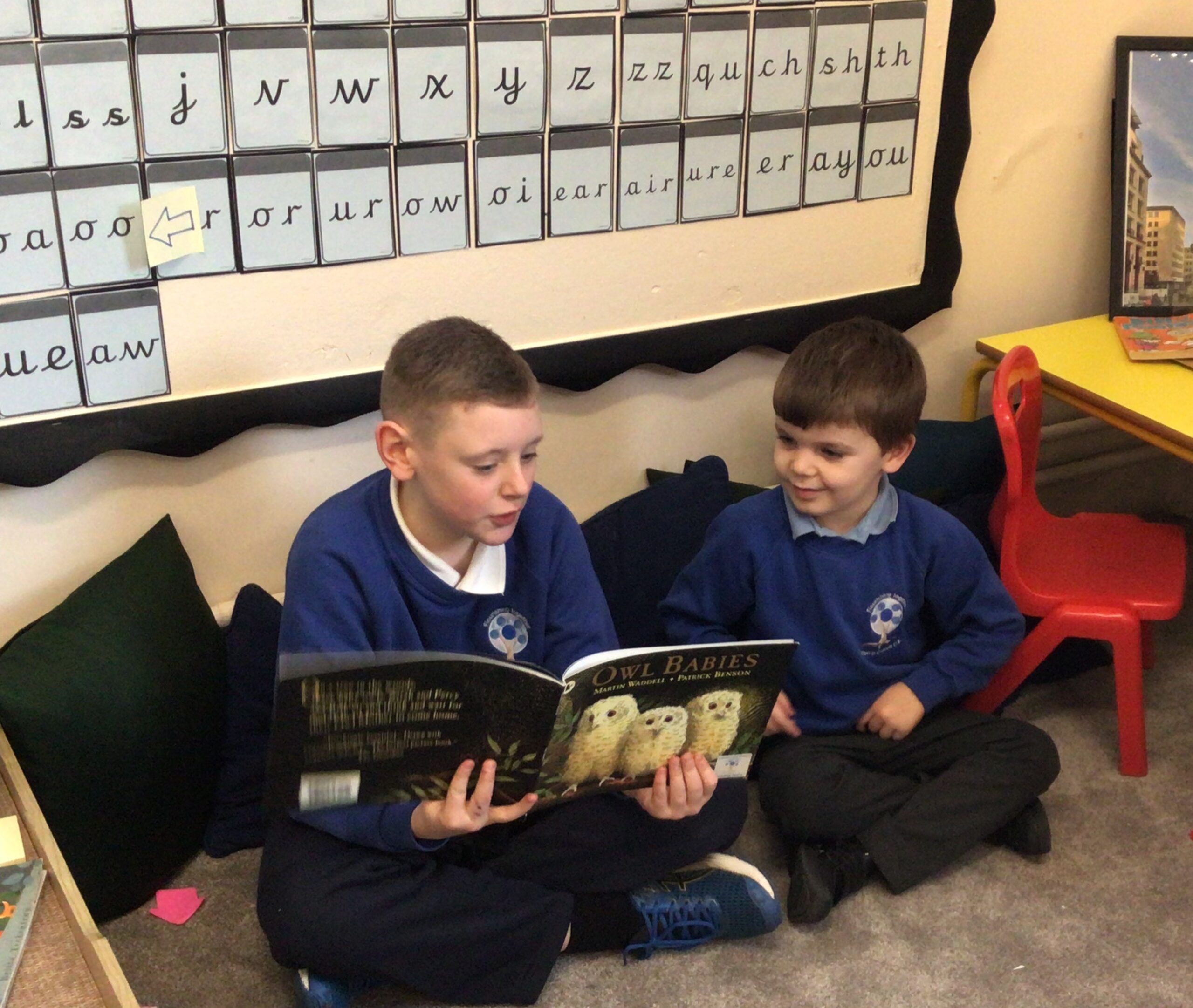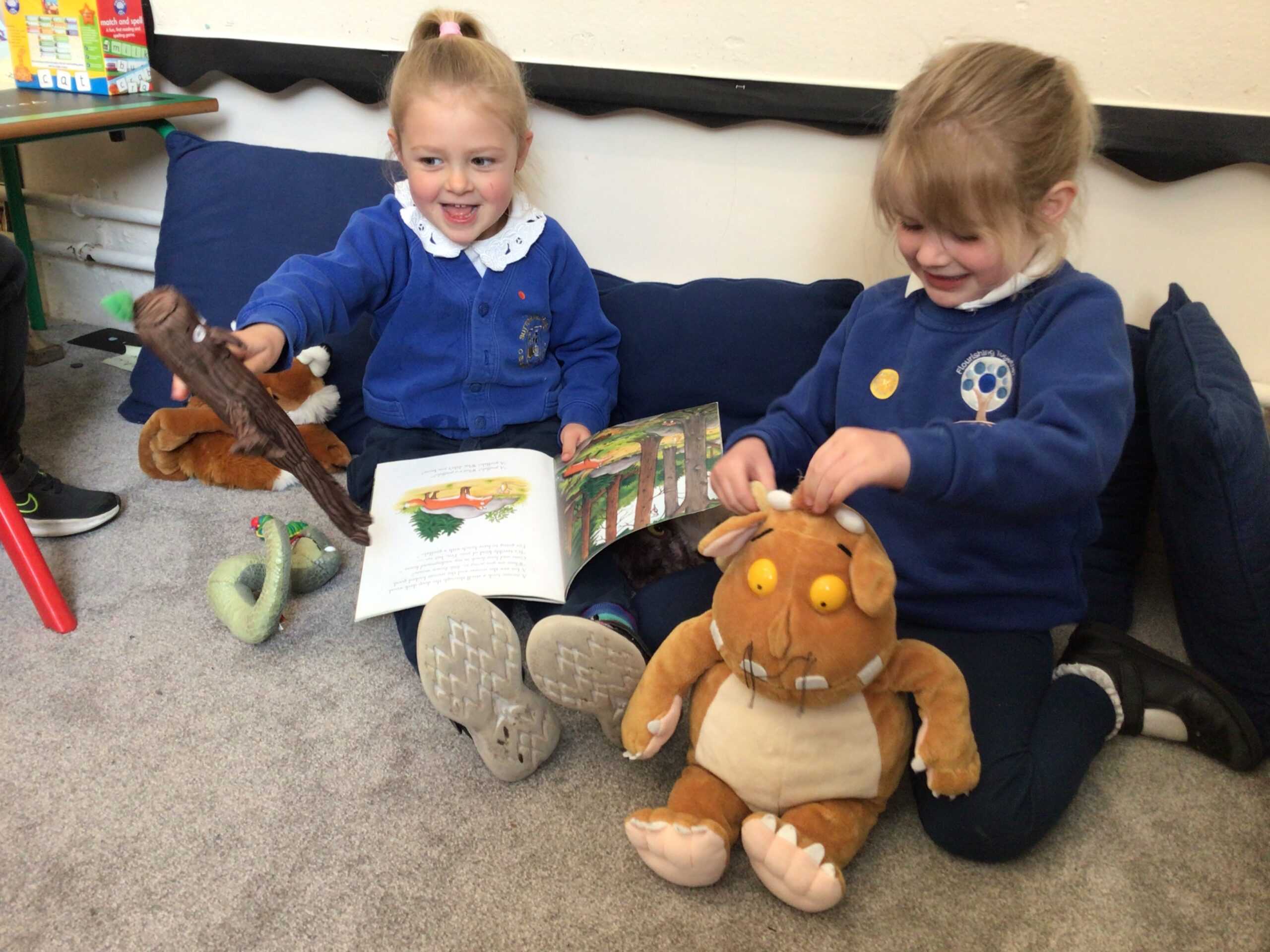 The journey of a lifetime starts with the turning of a page.
Rachel Anders
All children deserve to be given the gift of reading during their time at Primary School and at Sutton CE we believe that teaching children to read is our first priority. Only through becoming fluent and skilful readers with a comprehensive understanding of the meaning of words and texts can children access the full range of learning experiences that we provide.
The reading journey through school
During their time at Sutton C of E Primary school, in order to meet our rationale, we aim to develop children's language comprehension and word reading skills. Children initially learn to read from EYFS through daily phonics sessions which give children a solid foundation in sounding letters, segmenting and blending. Our expectation is that all of our children pass the phonics screening check at the end of year 1. Once children can decode confidently, we use a range of strategies taught in group guided reading sessions, as well one-to-one reading and interventions to develop children's love and knowledge of reading. 
To explore our reading curriculum in more detail, click the button to the right and if you have any more questions, please don't hesitate to contact us. 
Developing a love of reading
Research has shown that children who read for enjoyment every day not only perform better in reading tests than those who don't, but also develop a broader vocabulary, increased general knowledge and a better understanding of other cultures. Reading for pleasure is more likely to determine whether a child does well at school than their social or economic background.  At Sutton CE we pride oursleves on being a reading school. 
We emerse our children in reading using a range of strategies:
daily class novel chosen from our reading spine where staff read aloud to children. 

Group reading sessions where chldren can explore and enjoy a range of texts together. 

Weekly library sessions where children can choose and borrow a book for pleasure.

Each classroom has a dedicated reading area is regularly changed and has a mixture high quality up to date books to match topics and our school reading spine.