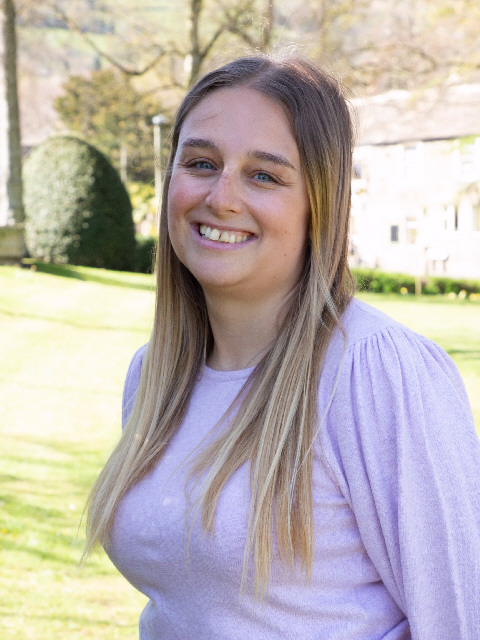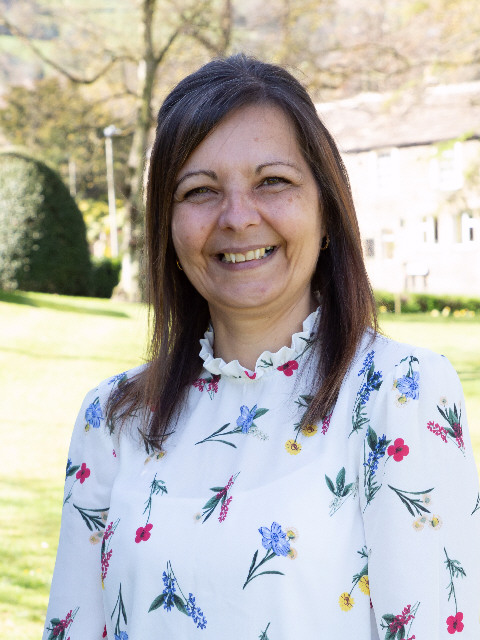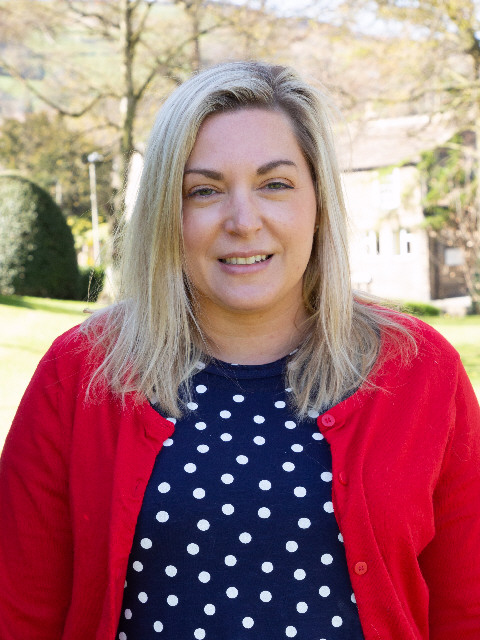 Oak class is home to our oldest pupils in school, Year 5 and Year 6.  Our teacher is Mrs Harrison and she is supported by two fantastic teaching assistants , Mrs Hartley and Mrs Mclarren.
Our PE day is Monday and we go swimming on a Friday. Children can come to school in their PE kit.
 In Oak class we know how important hard work is and every lesson is a new opportunity to challenge ourselves and learn new skills. We really try to be good role models in school and undertake a lot of daily responsibilities. You might see us on the playground in our buddy vests or delivering letters around school.
5th July 2021
For the last few weeks, Oak class have been busy filming our end of year production. We have had so much fun and learned alot about camera angles and green screen filming.
Here is a sneak peak at some of our cast photos.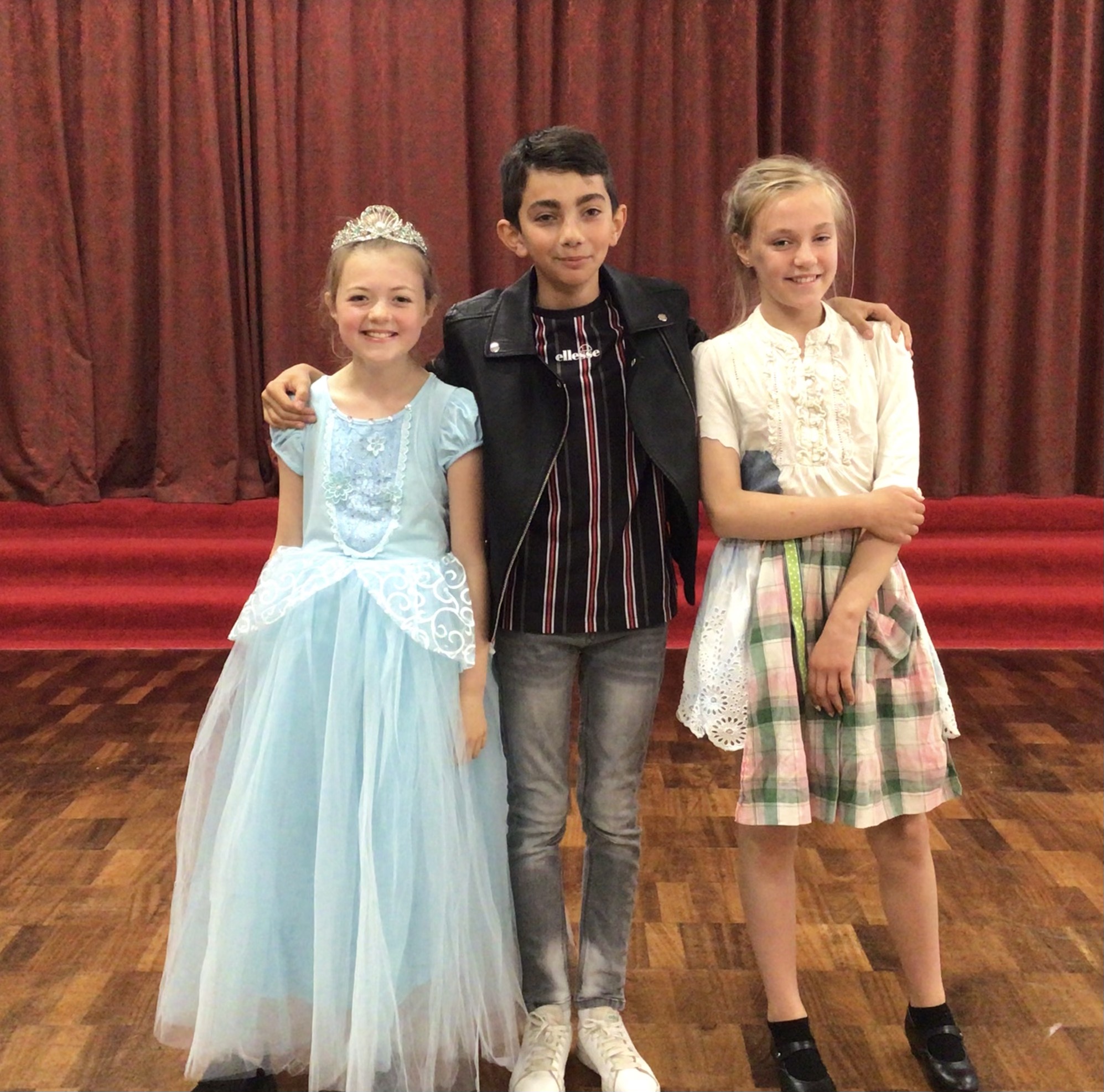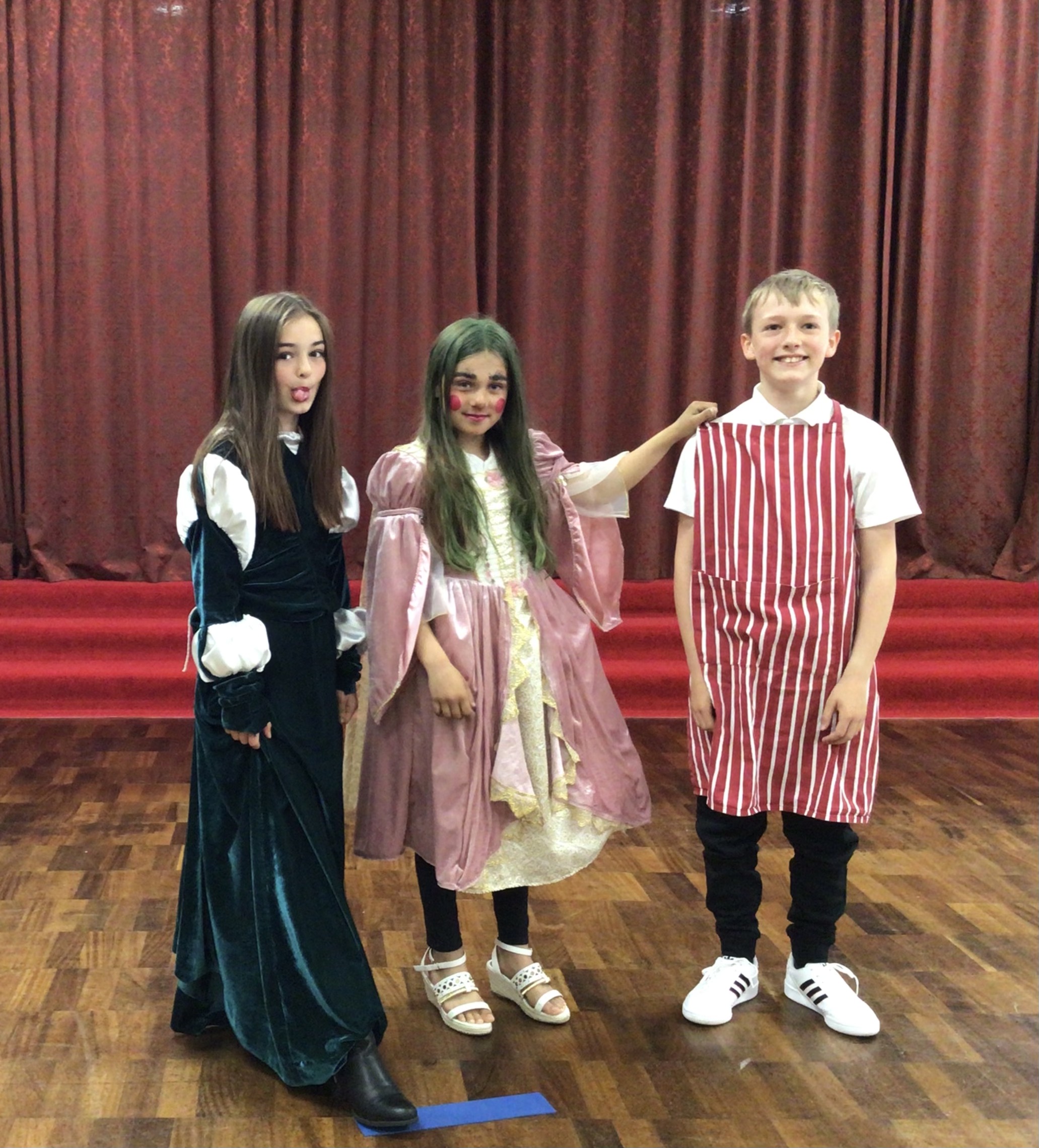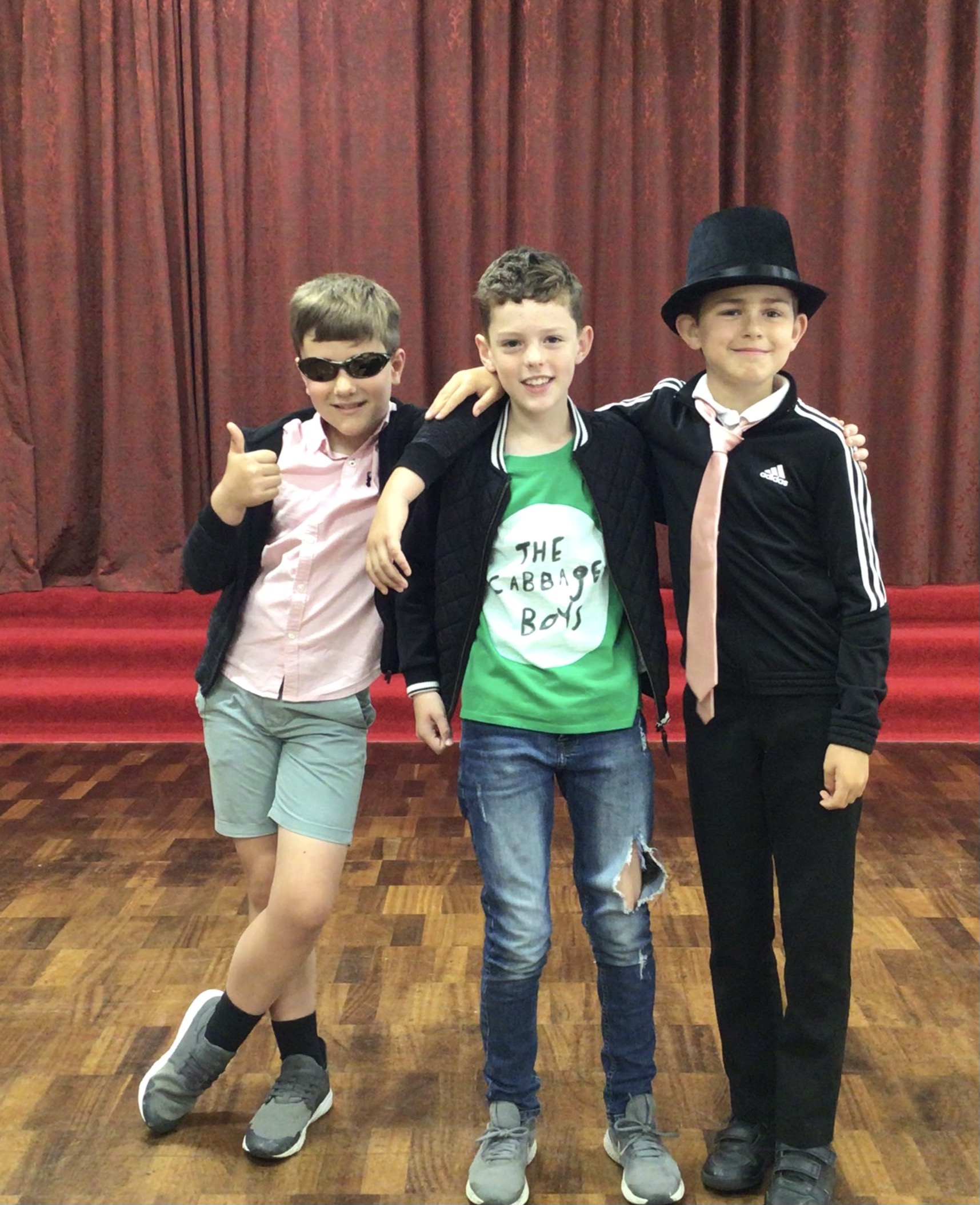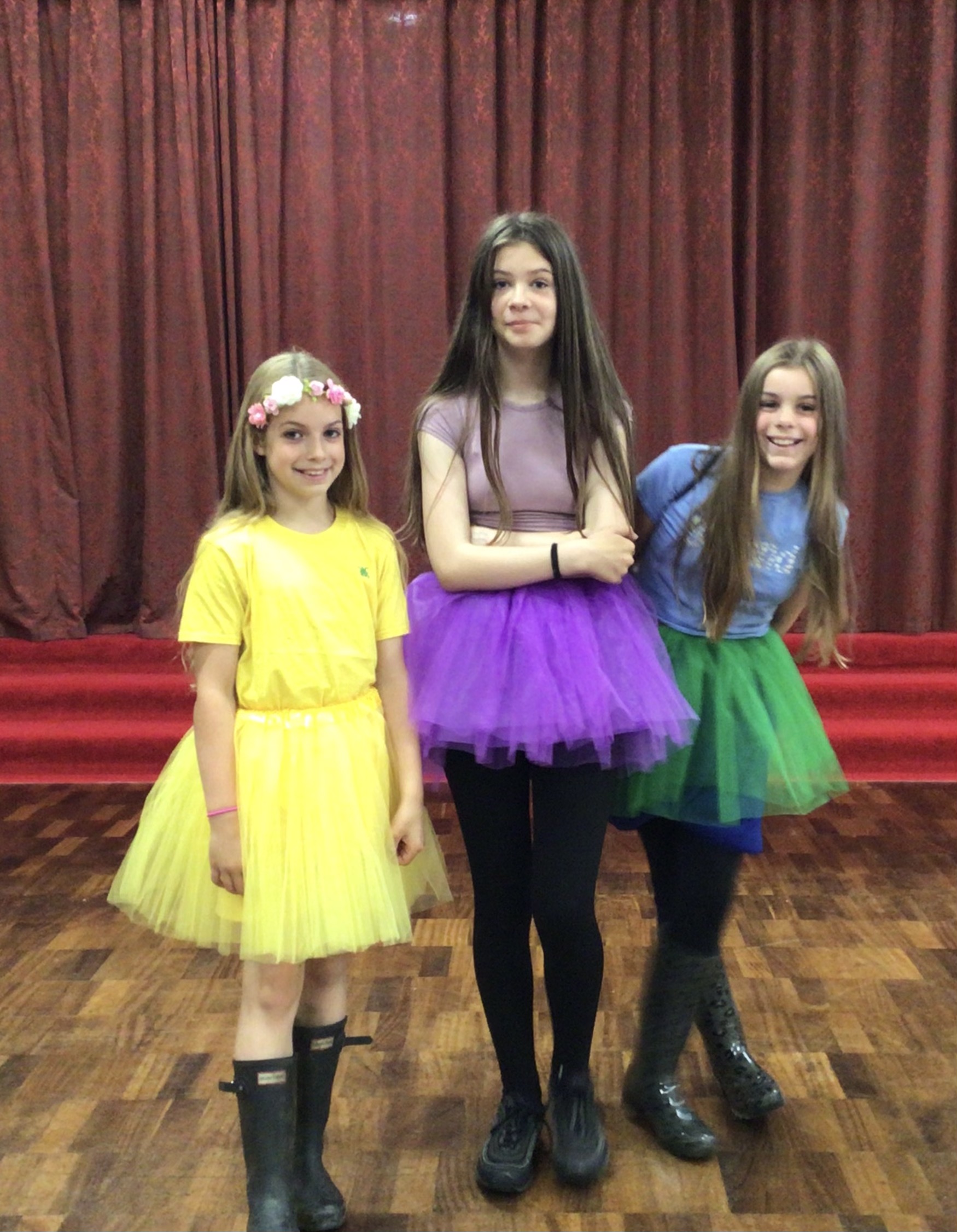 14th June 2021
This week, Year 5 went outside for maths. We had so much fun and now feel alot more confident identifying and naming angles.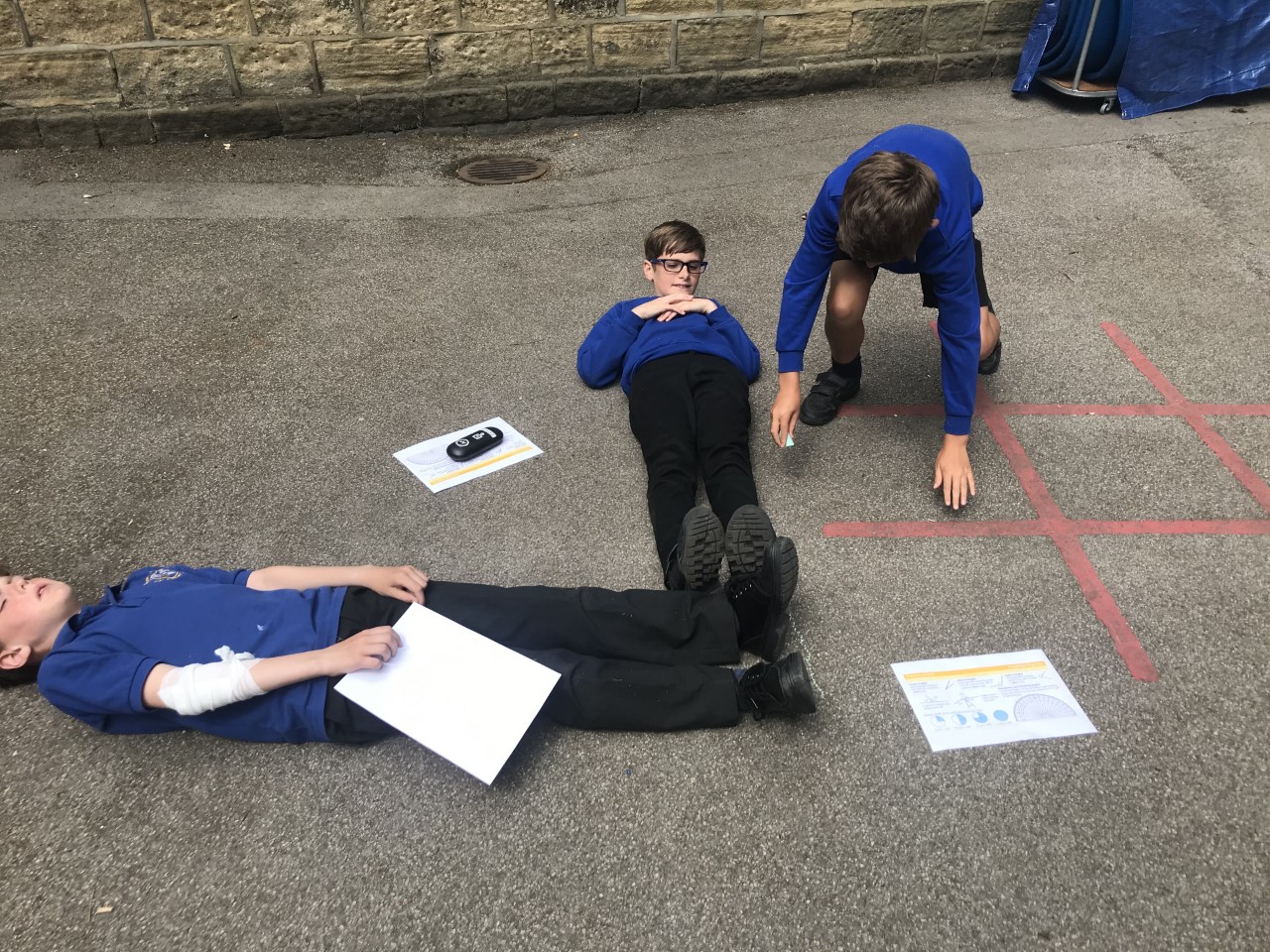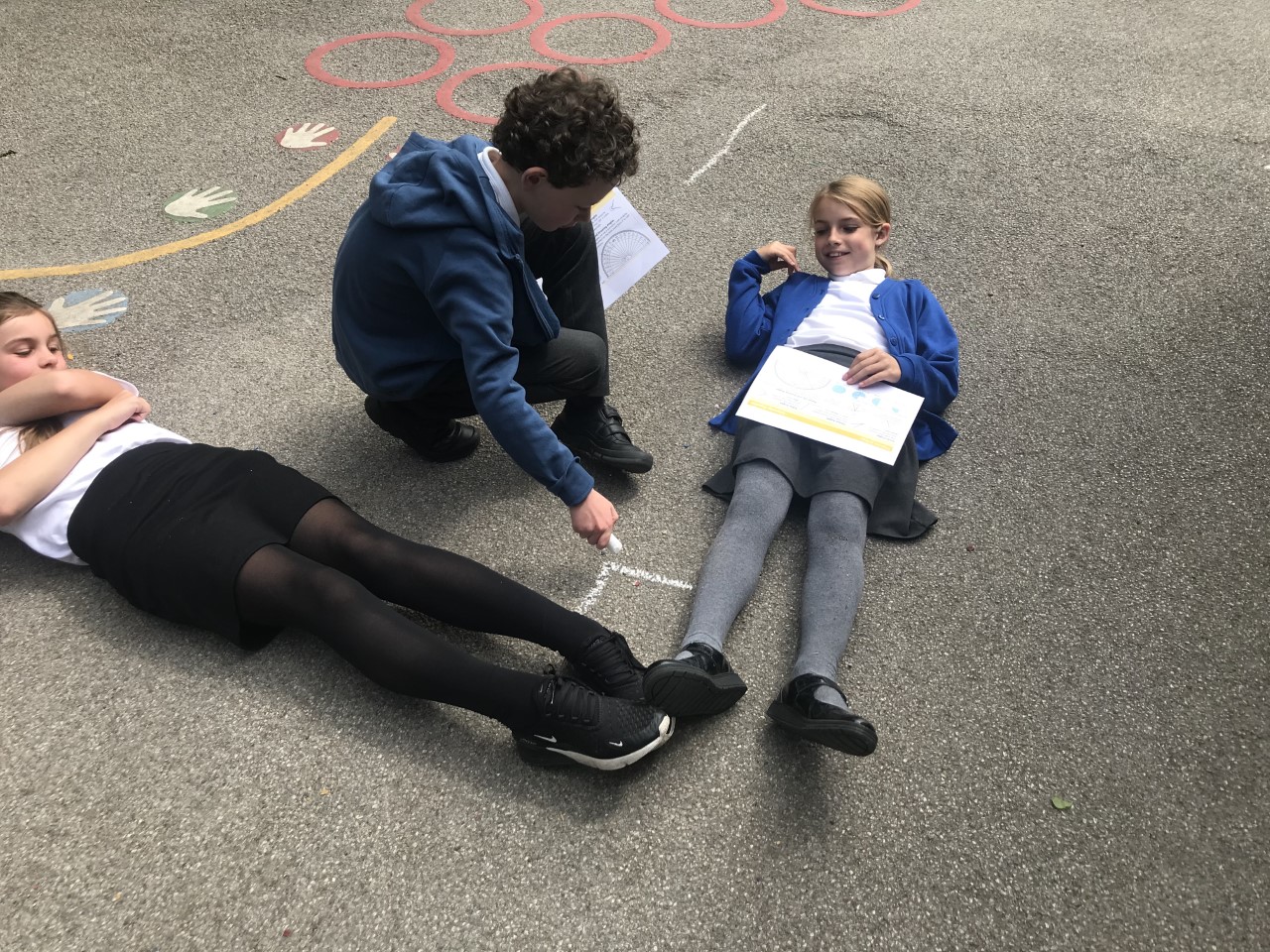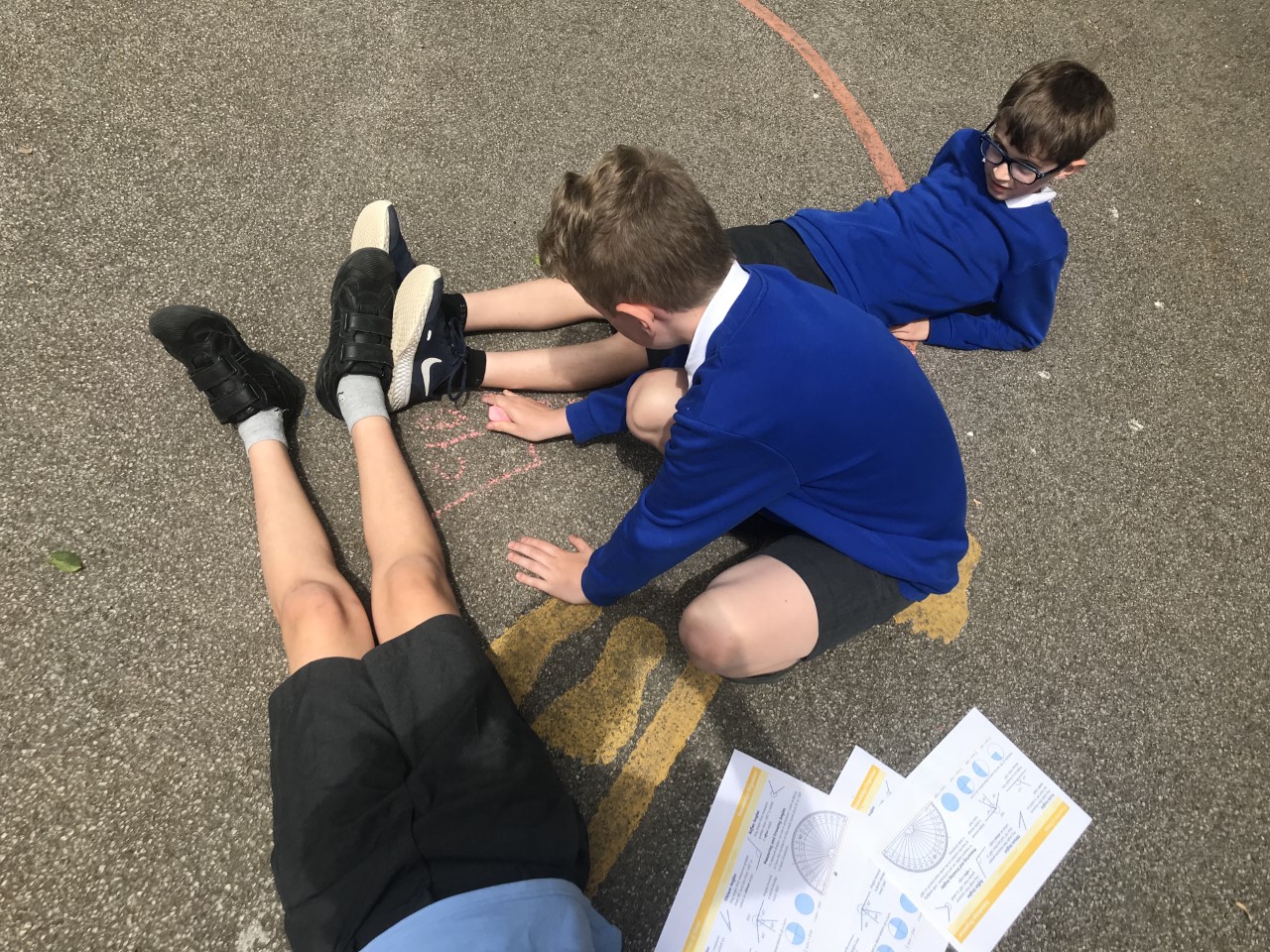 11th June 2021
This term, Oak class have been exploring art by Frida Kahlo. Today we moved on from sketching faces to the embelishment stage. We focused on flowers and the childrens work is beautiful.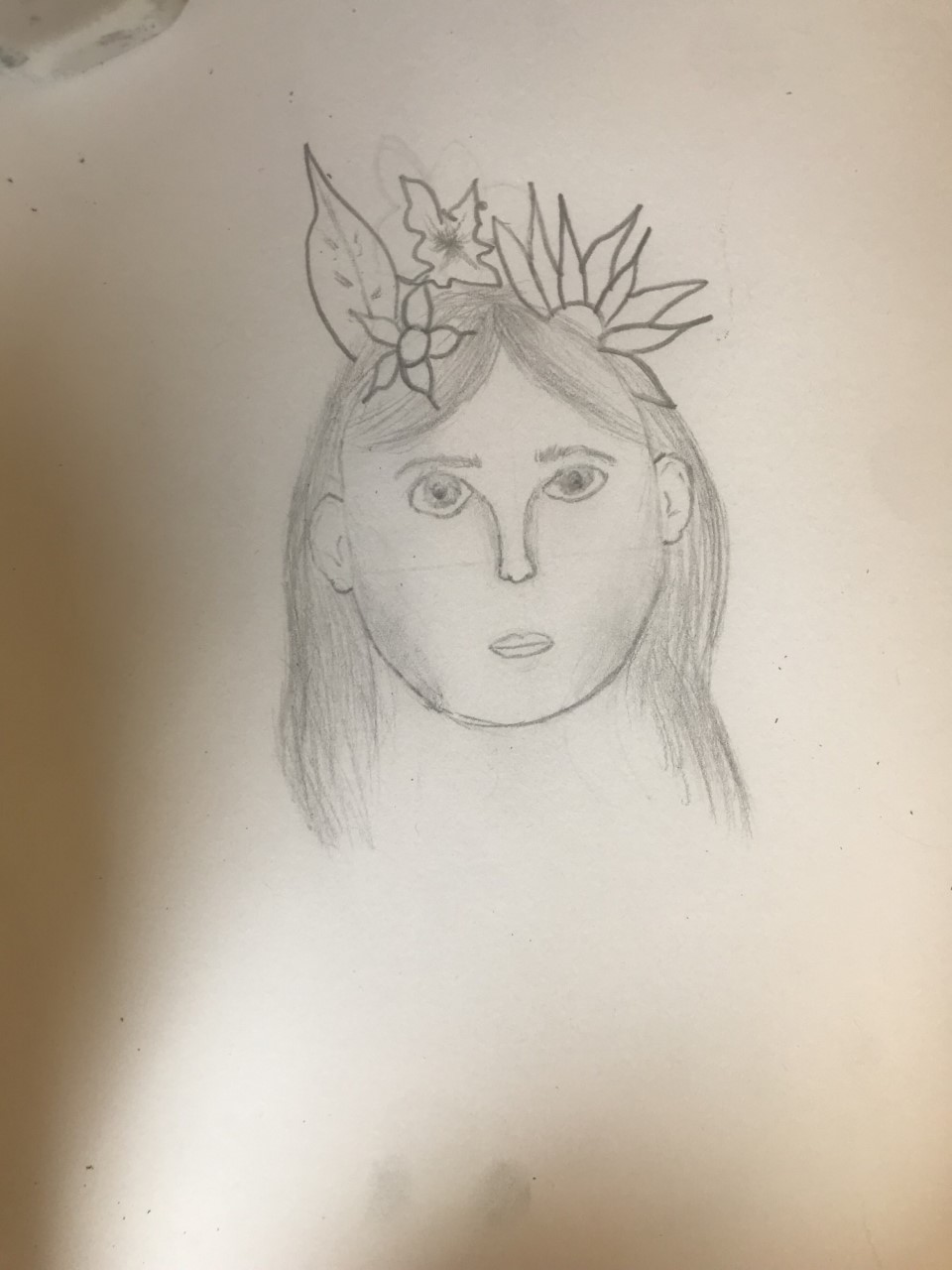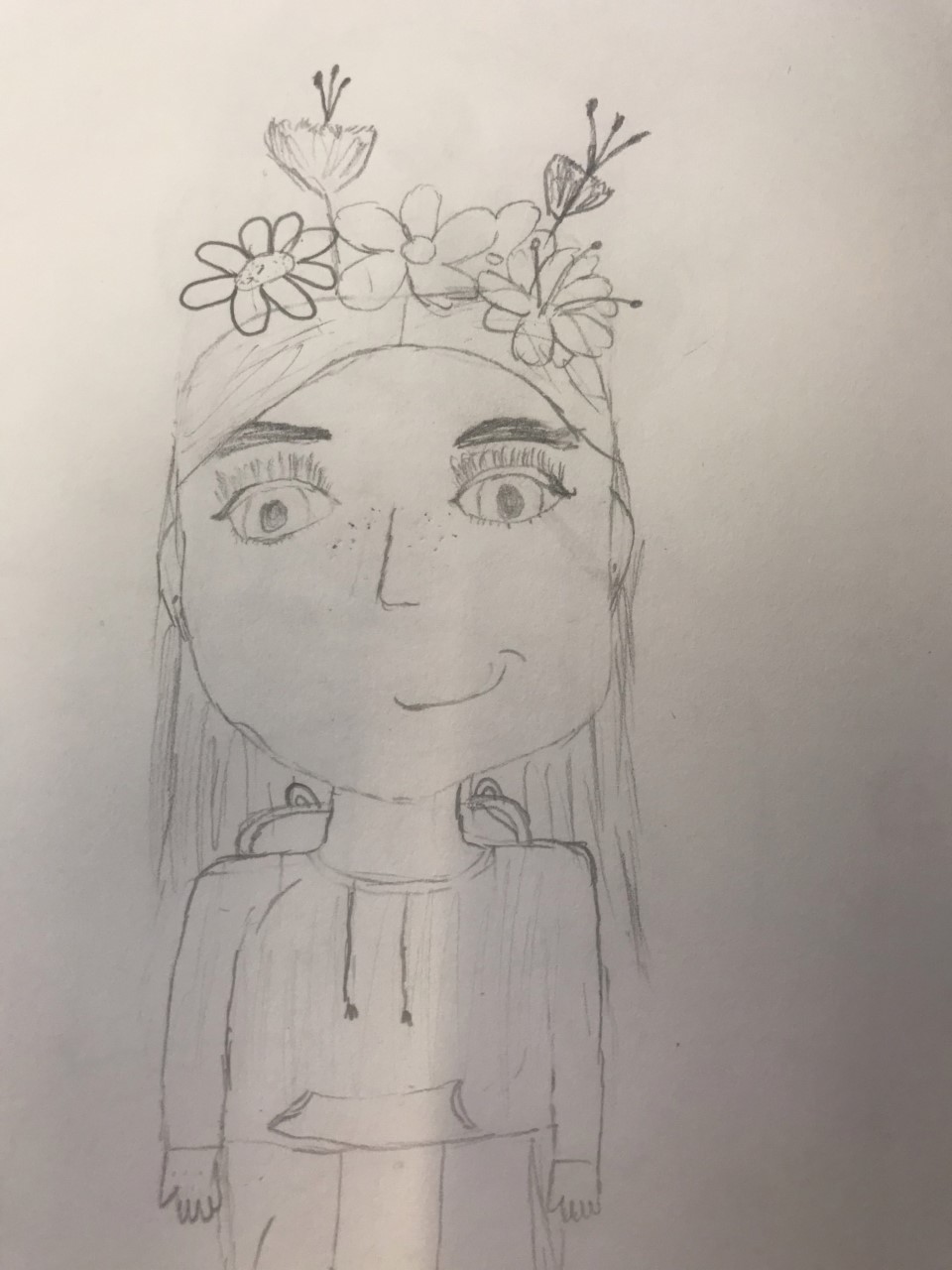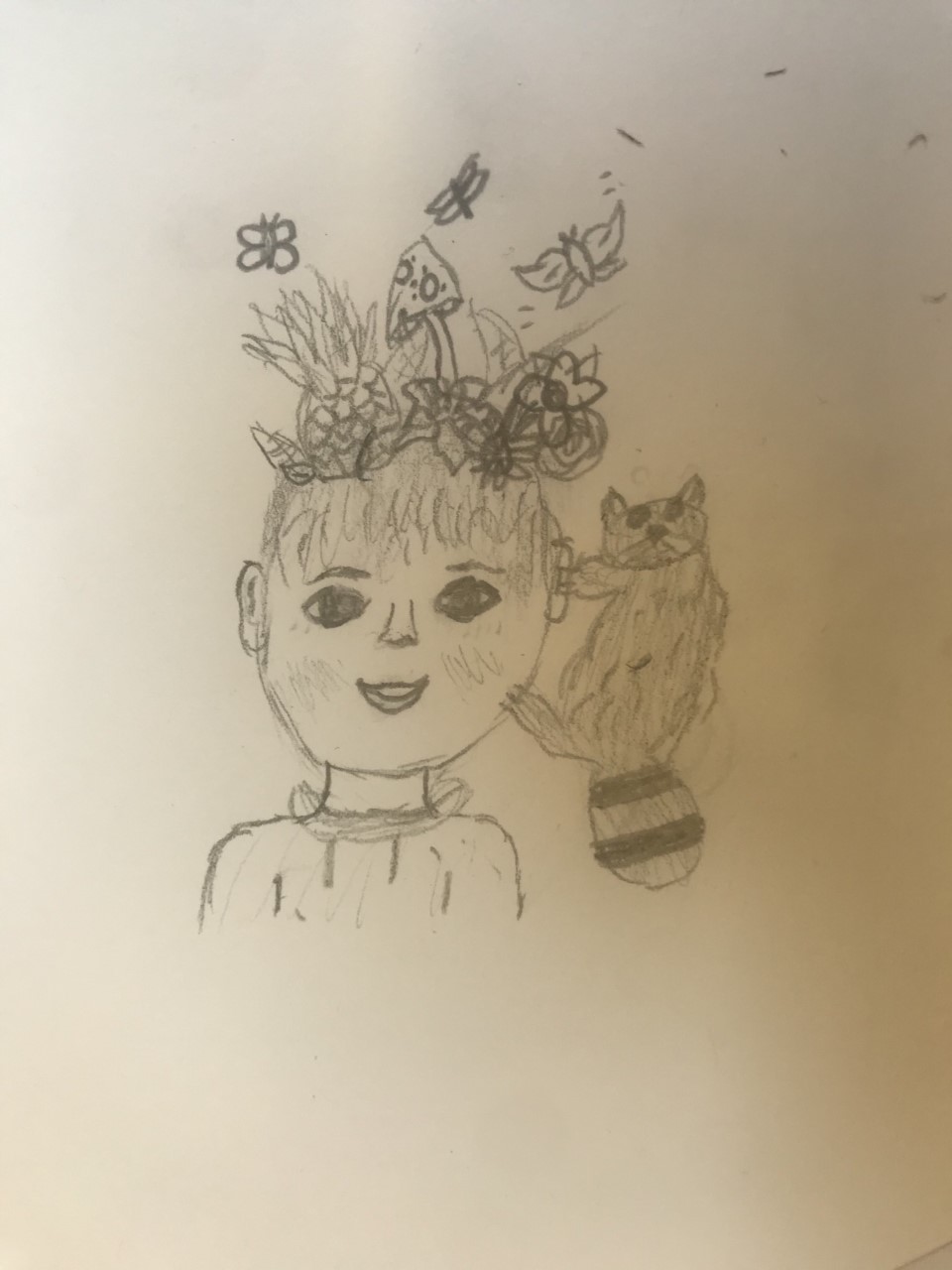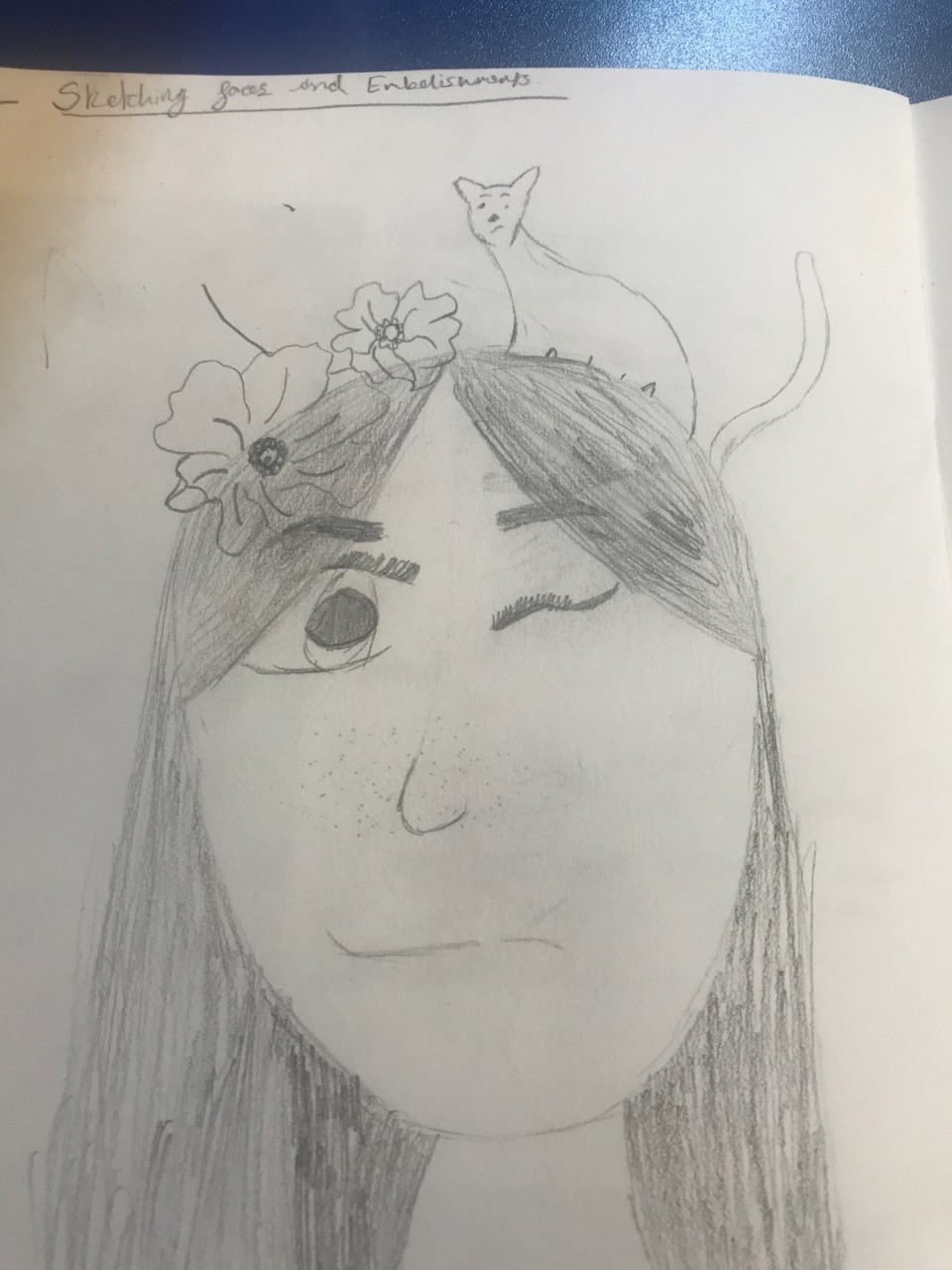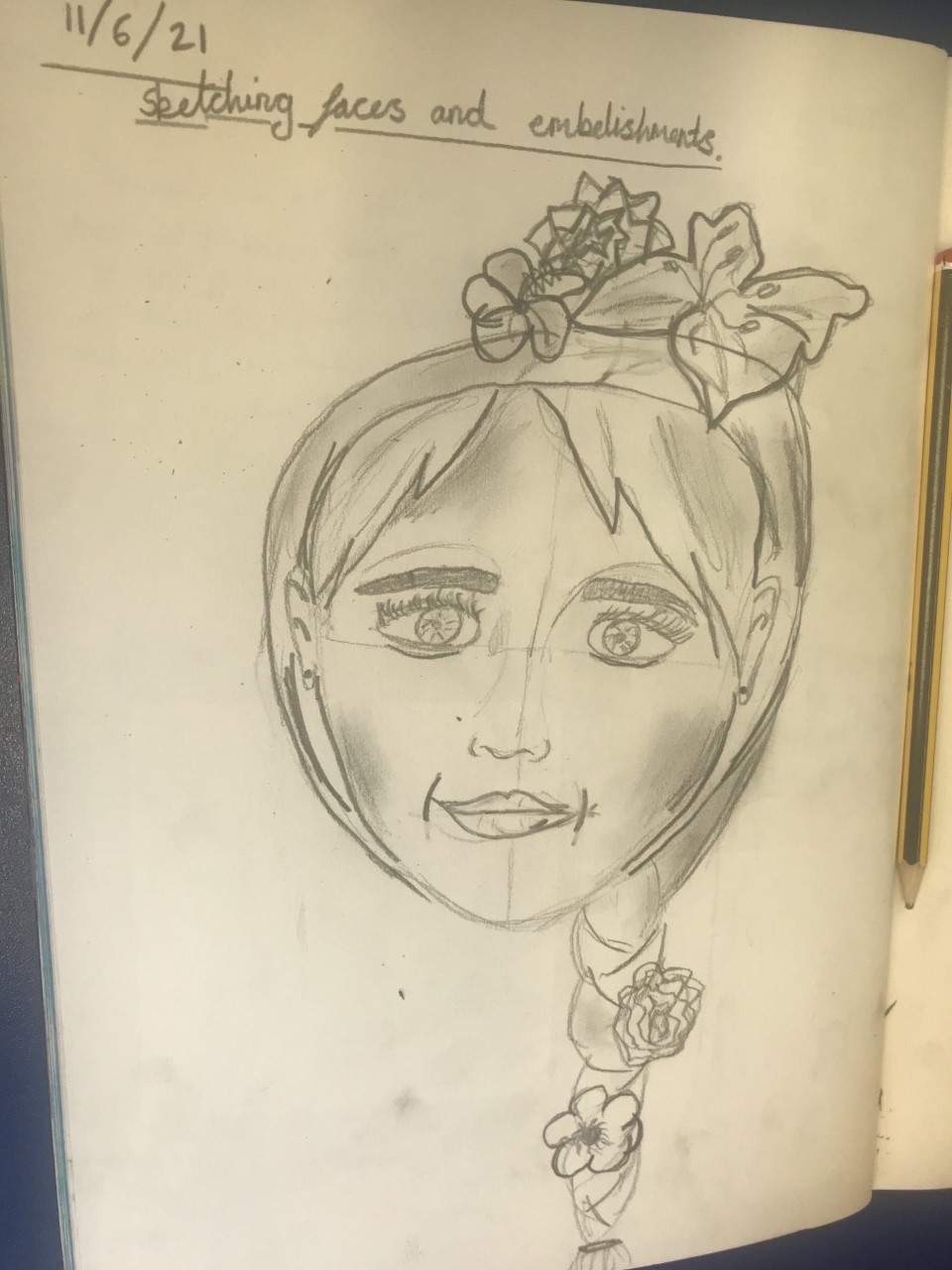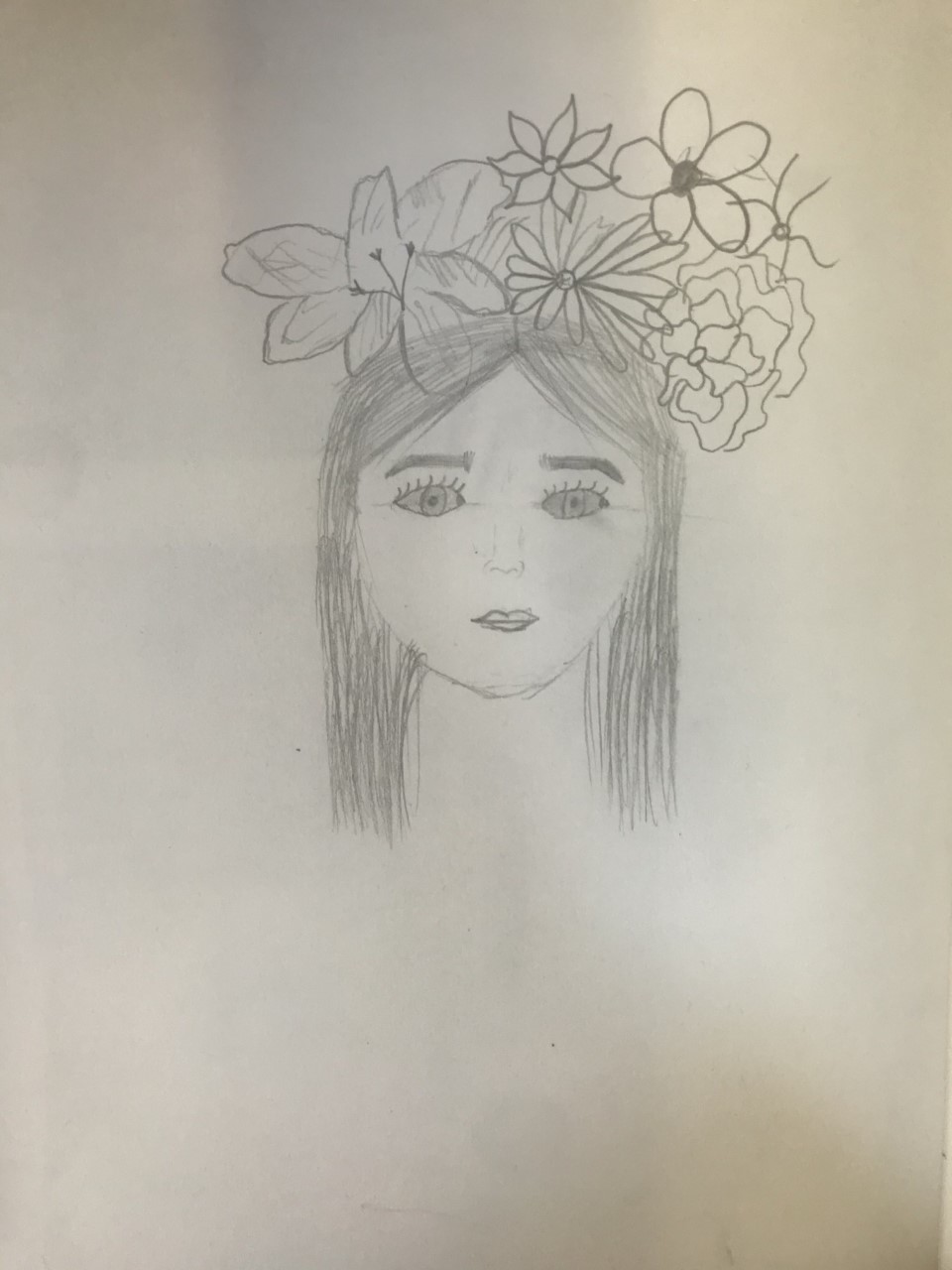 7th June 2021
Today, Oak class had an amazing time at High Adventure. We all pushed ourselves to try new things including climbing, absailing, archery and low ropes.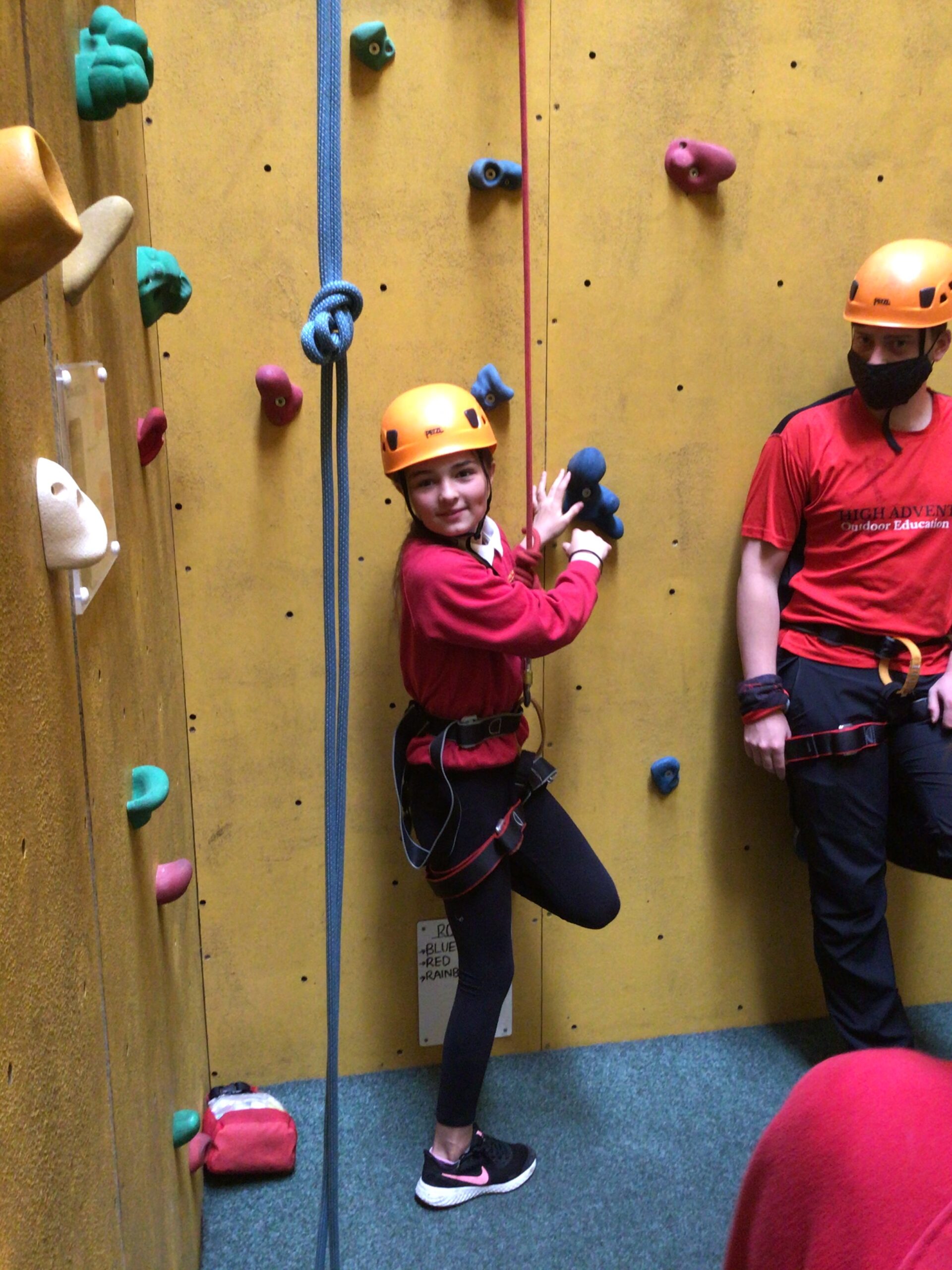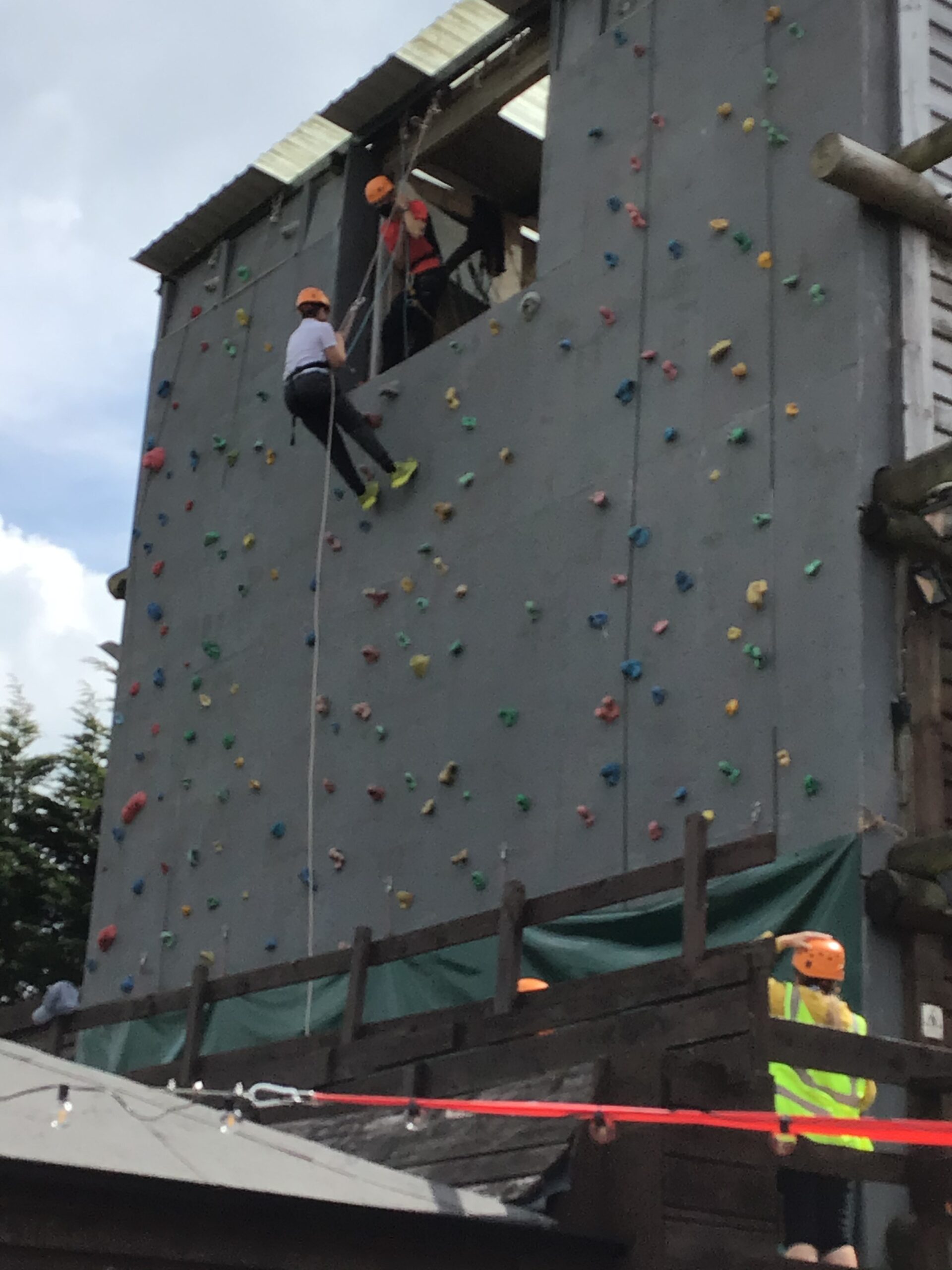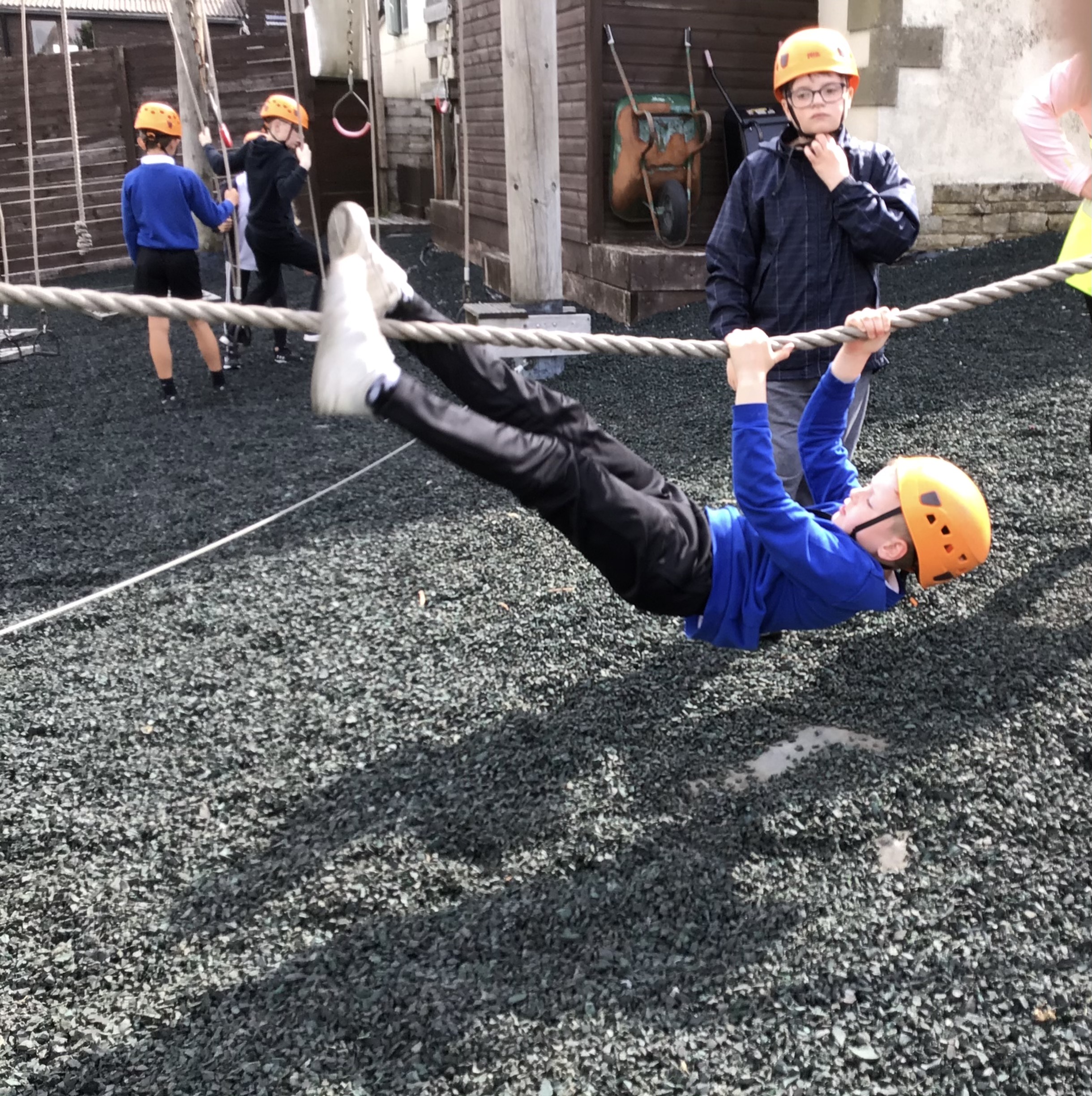 19th April 2021
This week, Oak class have been learning about the Roman army and its role in the development of the Roman Empire. To conclude our work we made sheilds and went outside to practice different battle formations.
April 30th 2021
Its no fun just talking about air resistance and parachutes, you have to  make some!  This week Oak class have completed three different fair tests to design a new parachute. With Bob the lego man as our egar participant, we looked at different materials, parachute size and string size. The children have been amazing and have also done a great job of writing up thier work applying English skills. 
April 28th 2021
Whilst working on fractions these last few weeks, Oak class have realised how much we need to know our times tables. This morning,  as our warm up, we all got online and had a go at on hit the button. 
It was great to see the children being supportive of friends and beaming with pride as they improved.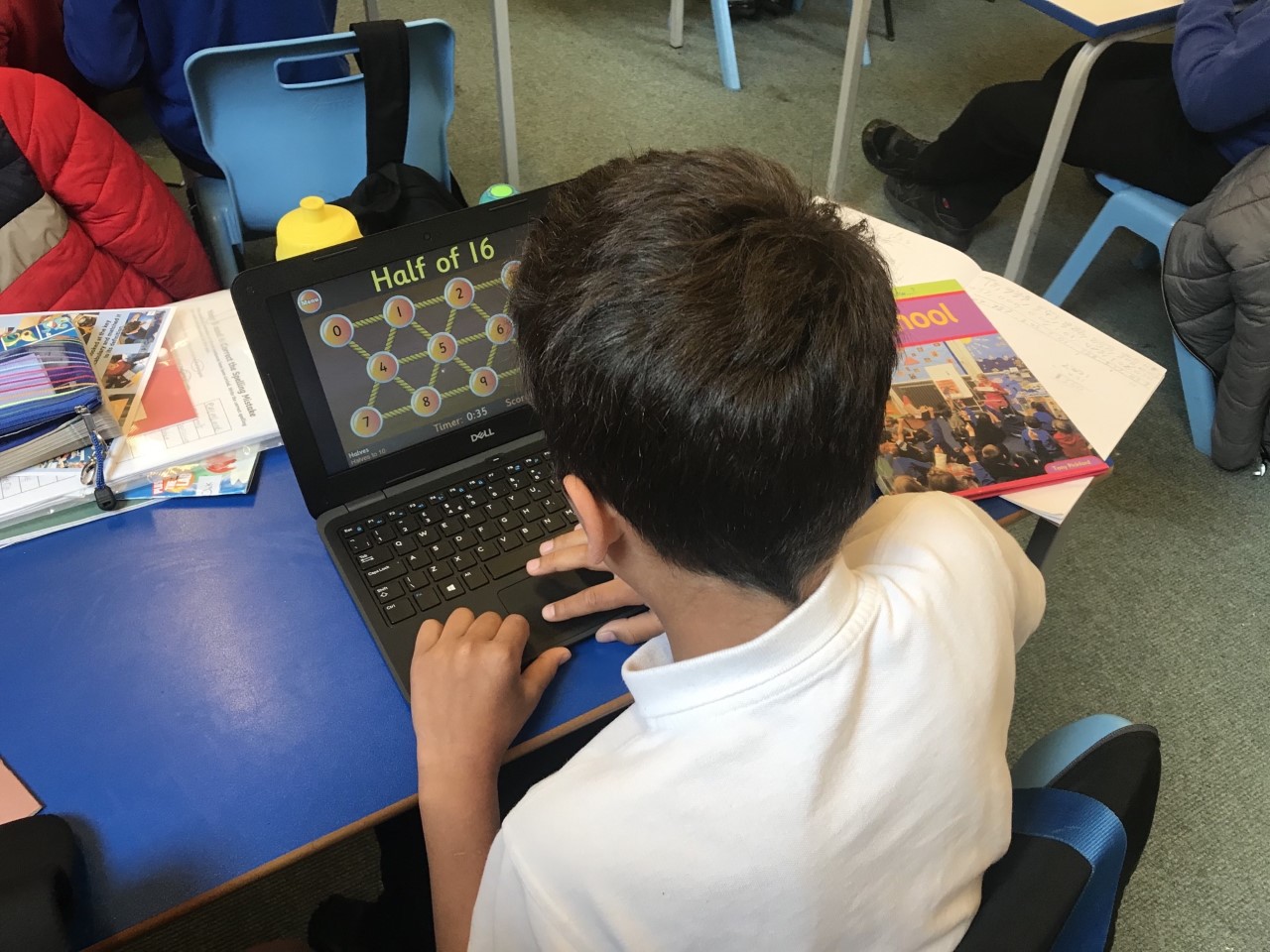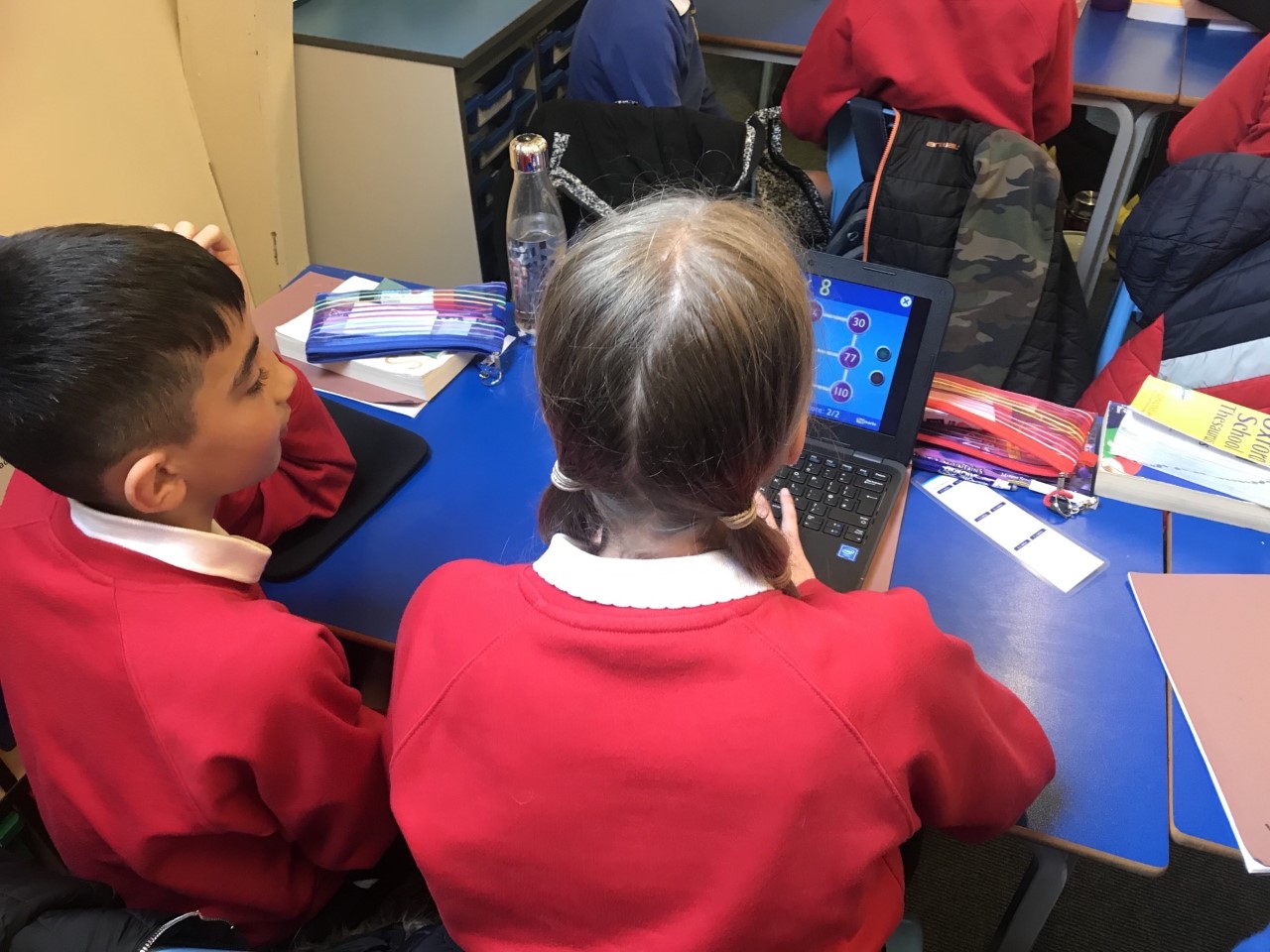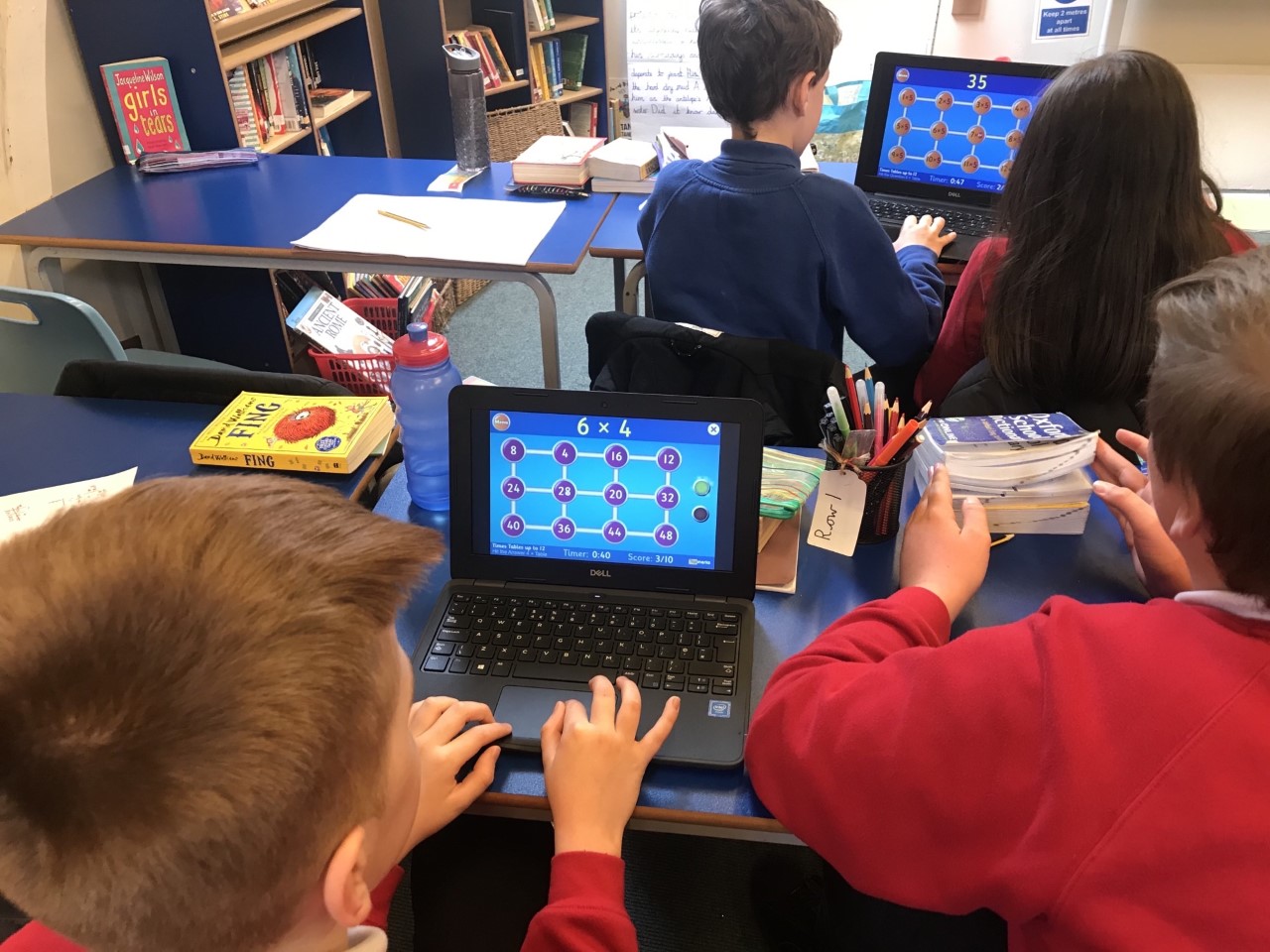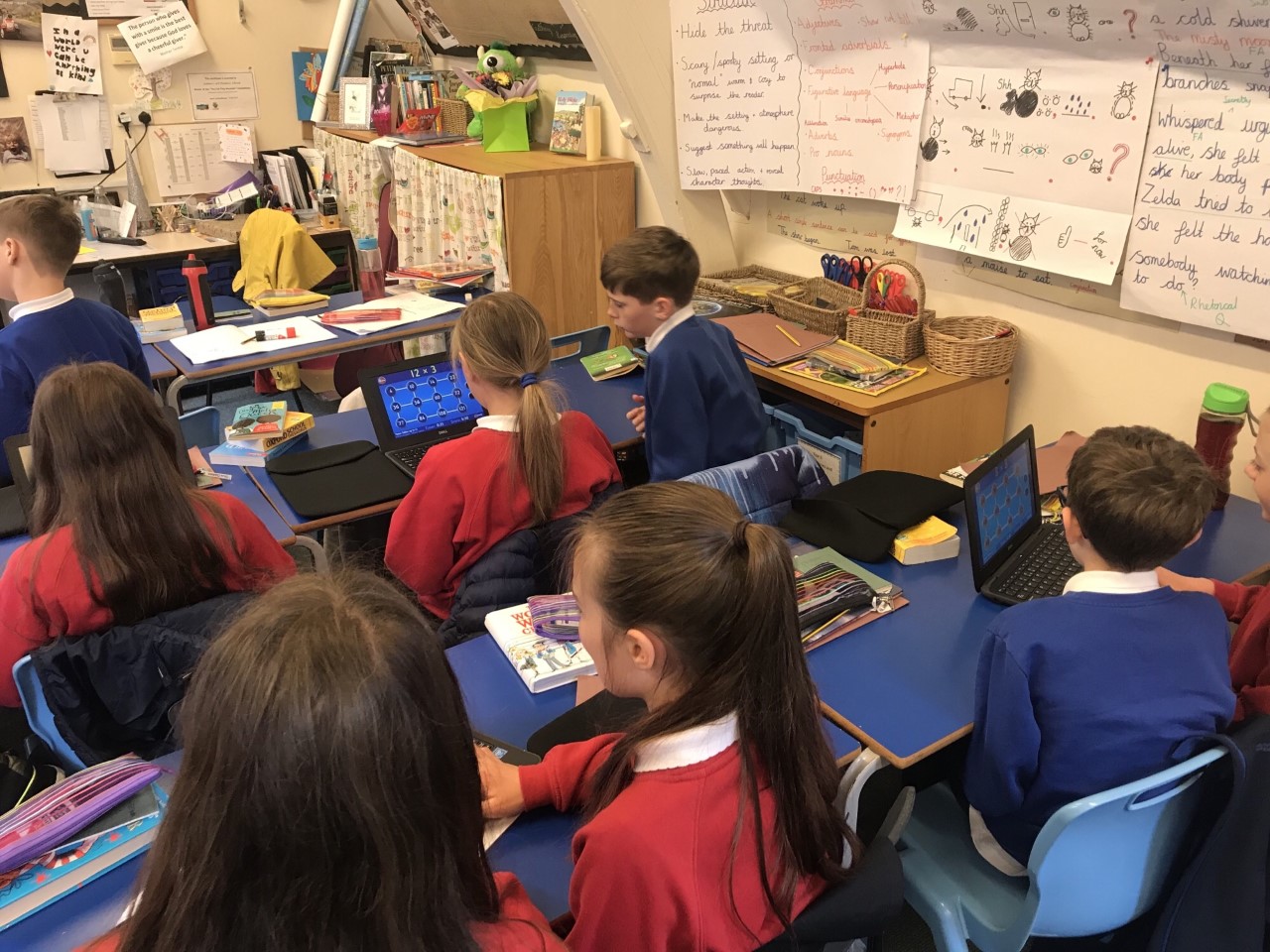 April 21st 2021
The English text that we are studying first this half term is Zelda Claw. The theme of our story is escaping a monster. Today we explored some other stories with the same theme by the author Jennifer Killick. We worked in groups to read the texts, identify  features of our writers toolkit and ranked them according to reader enjoyment.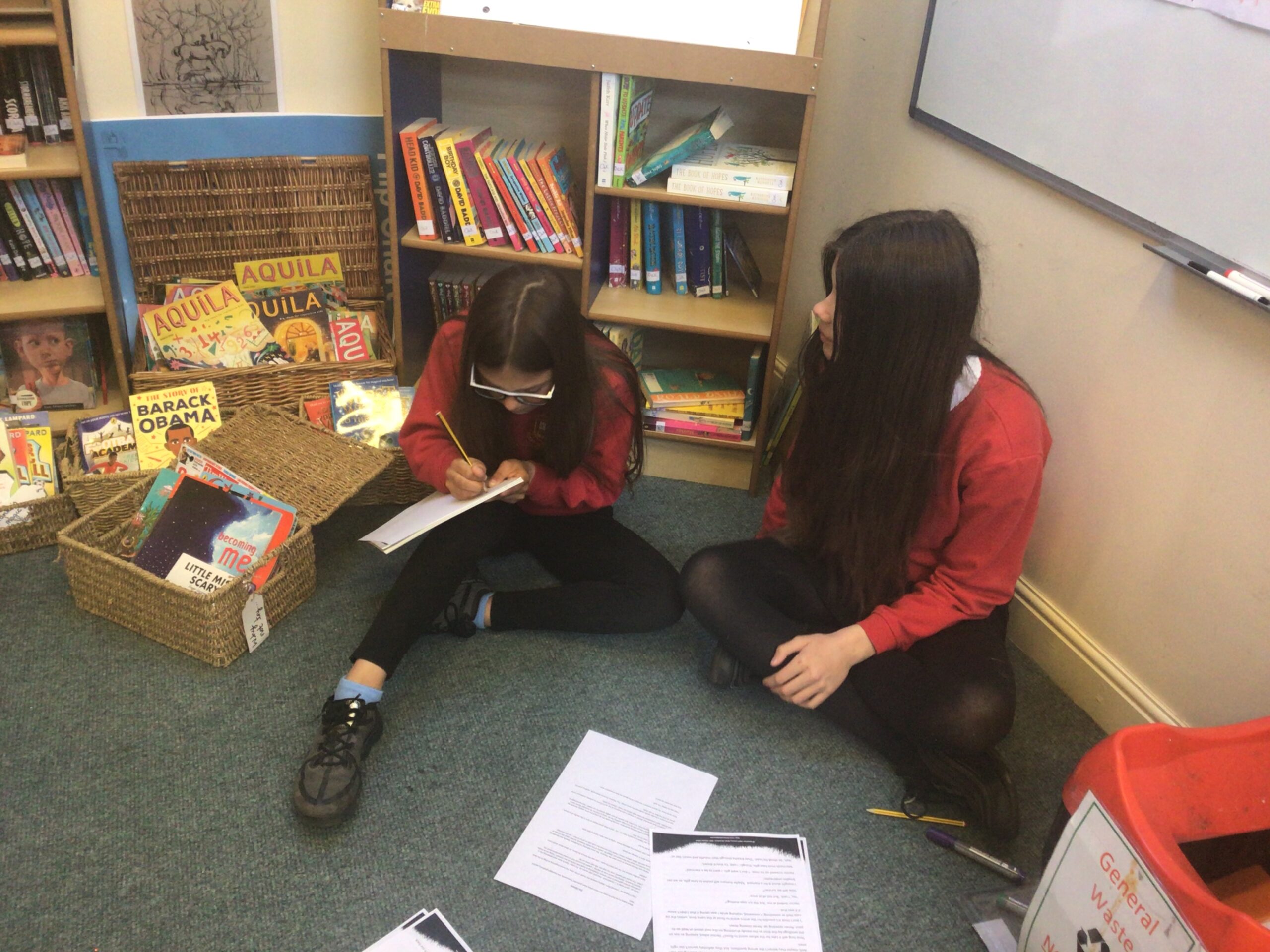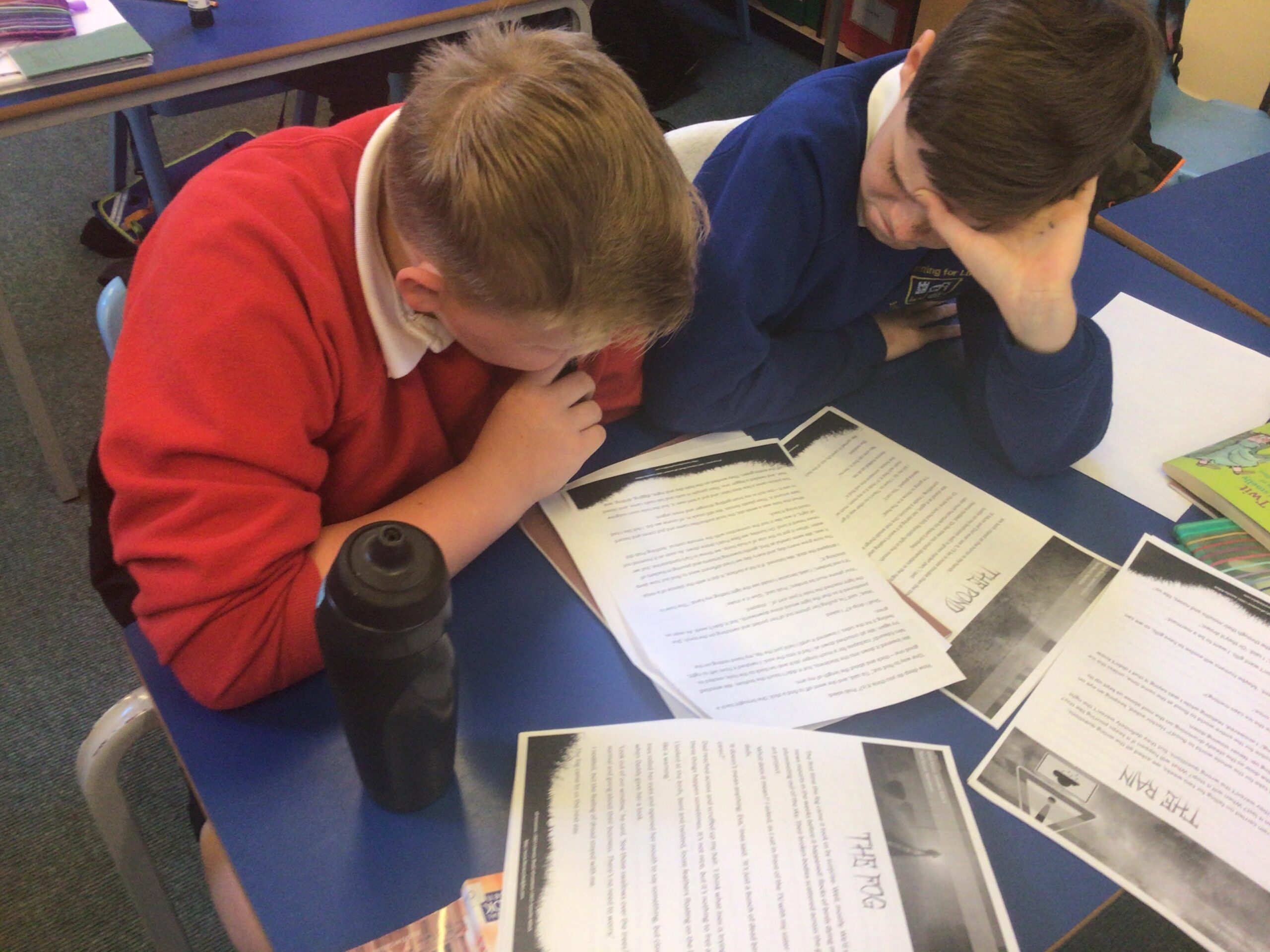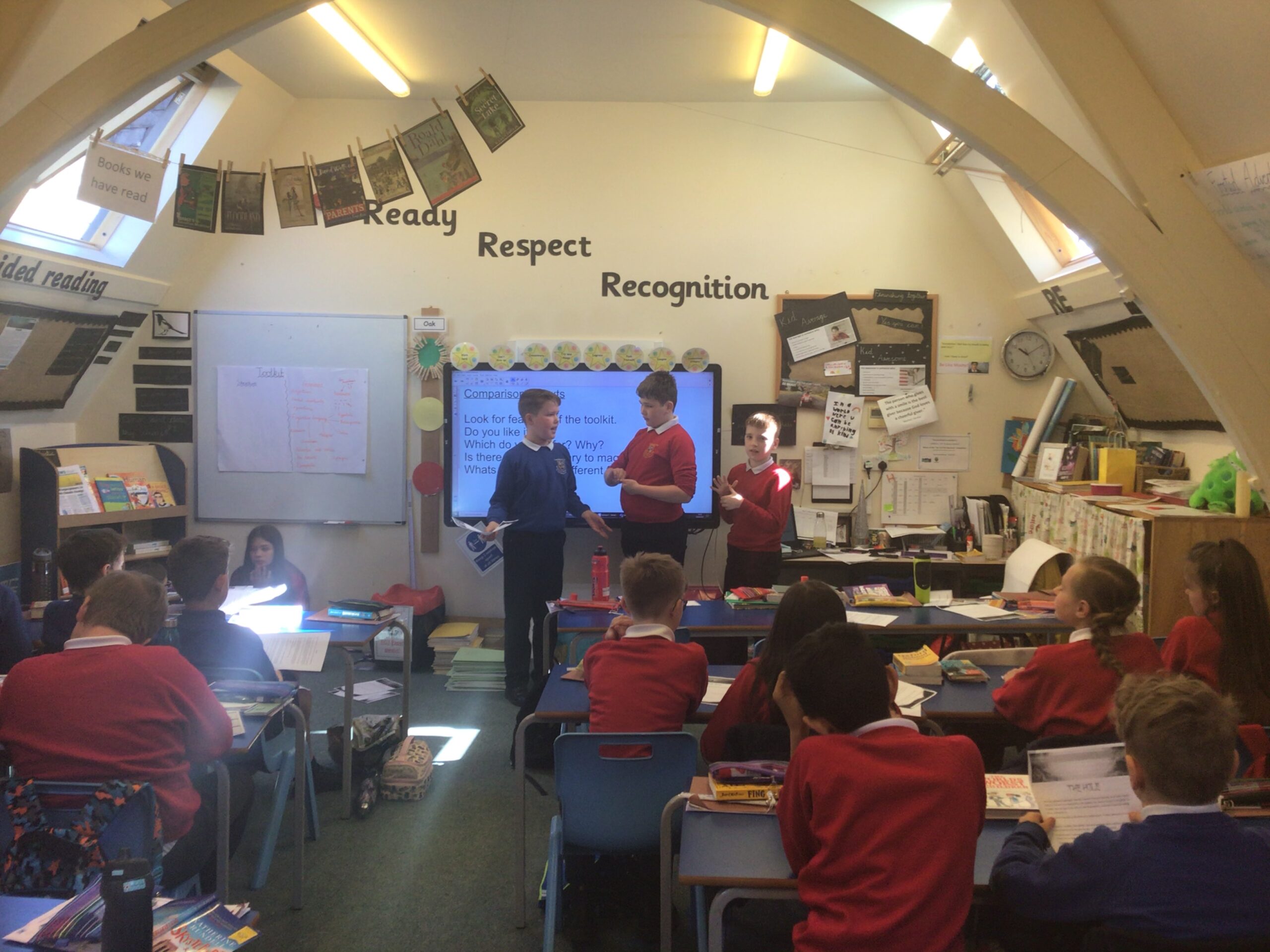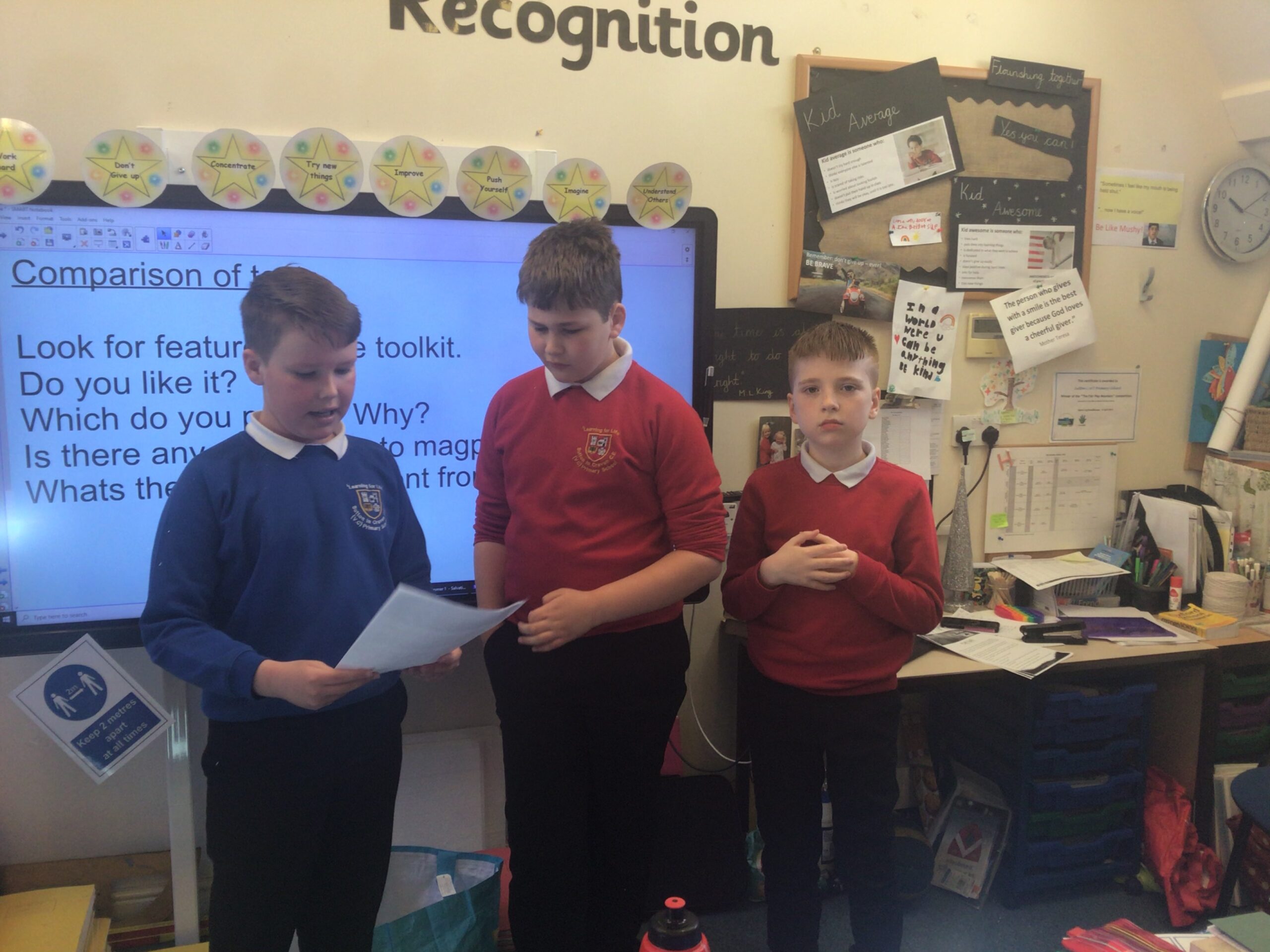 March 26th 2021
This week, Oak class took part in Rewind to Easter. Following the video, we completed some art work to celebrate the Easter story. The staff in school are so impressed with the detailed drawings, we had to uplaod them all!
March 18th 2021
This week, Oak class have continued to learn about the British artist Joseph Turner. After discussing his art last week, we focused on landscapes and had a go at sketching and painting pictures of our local area.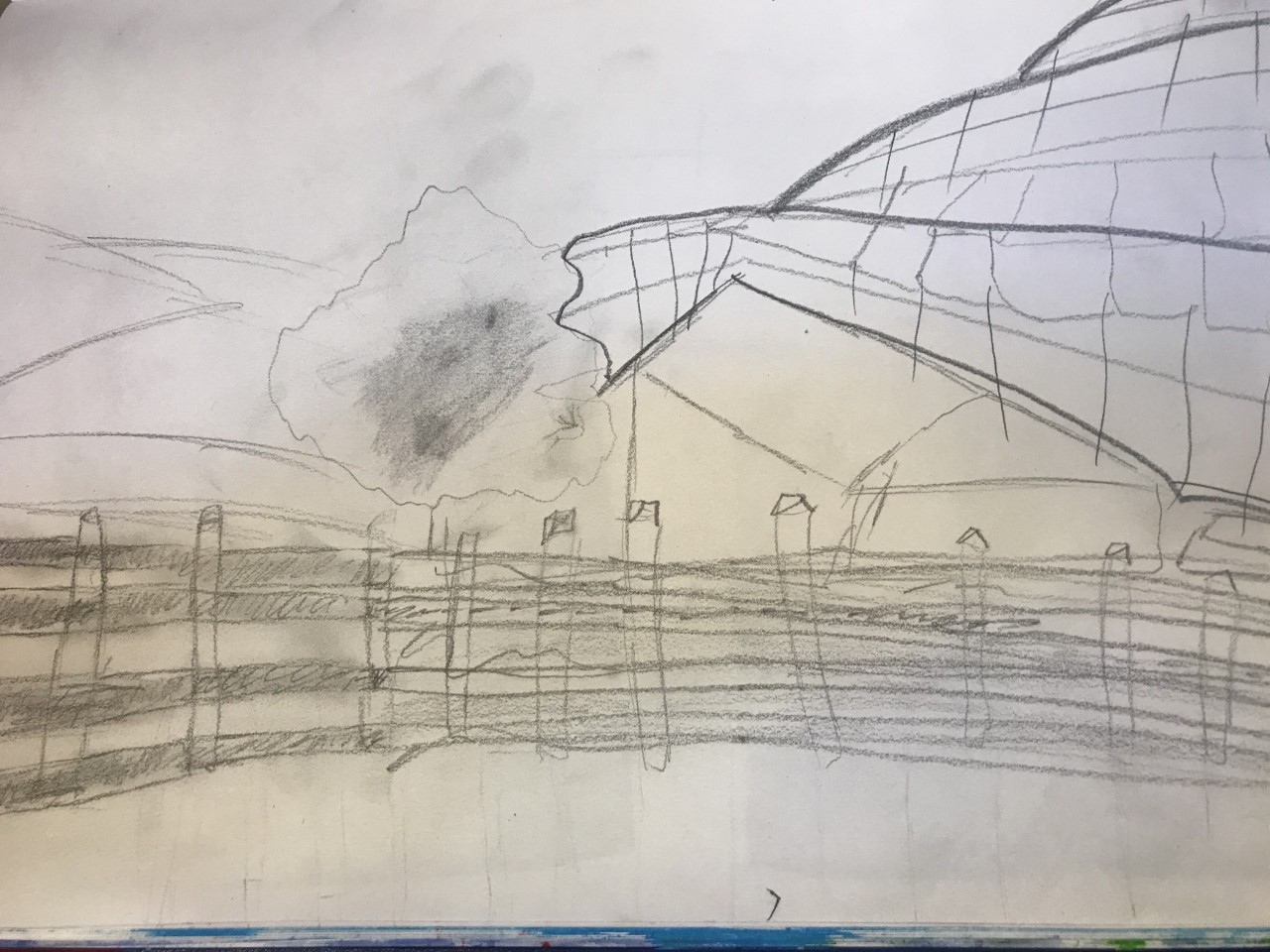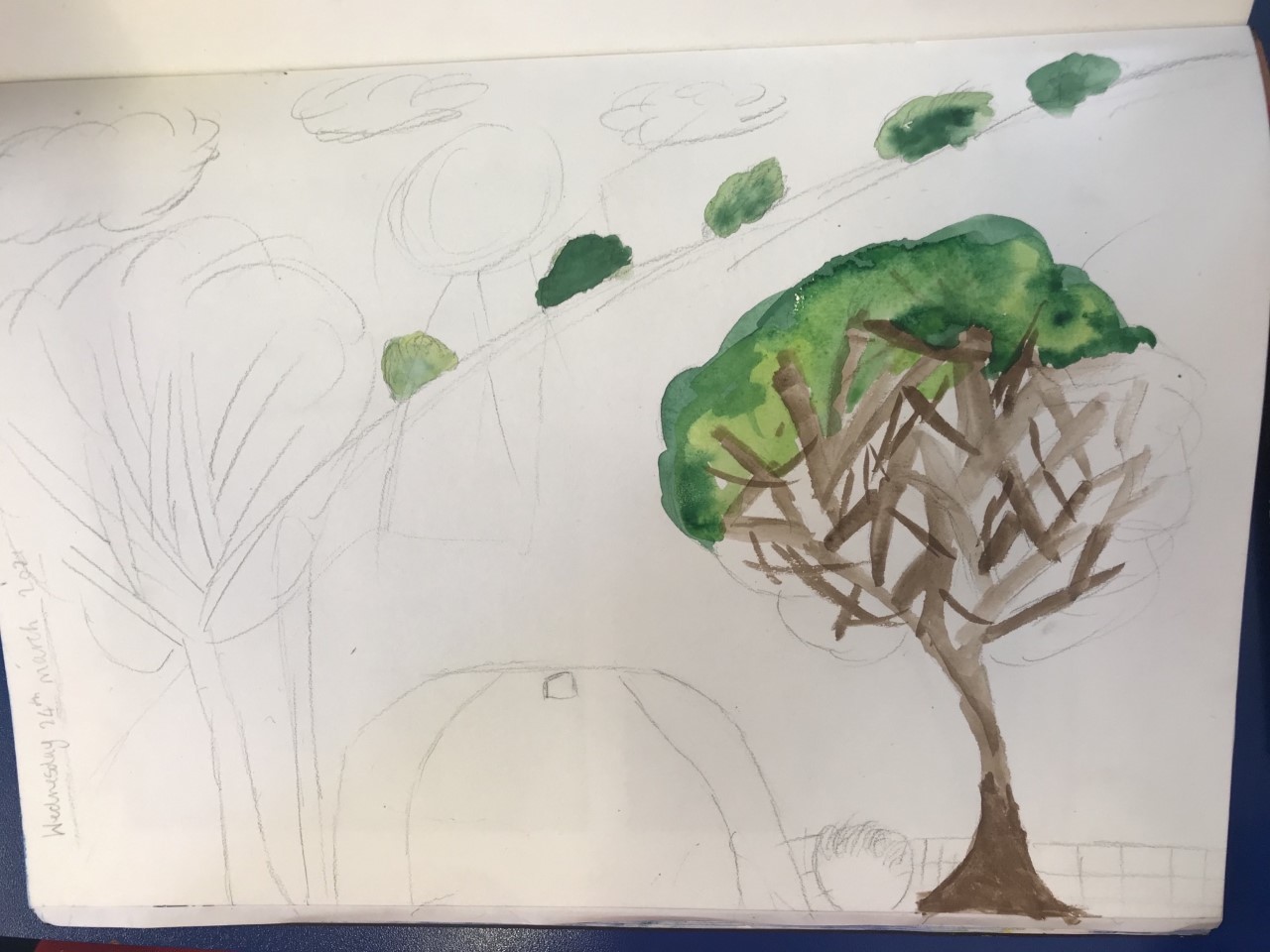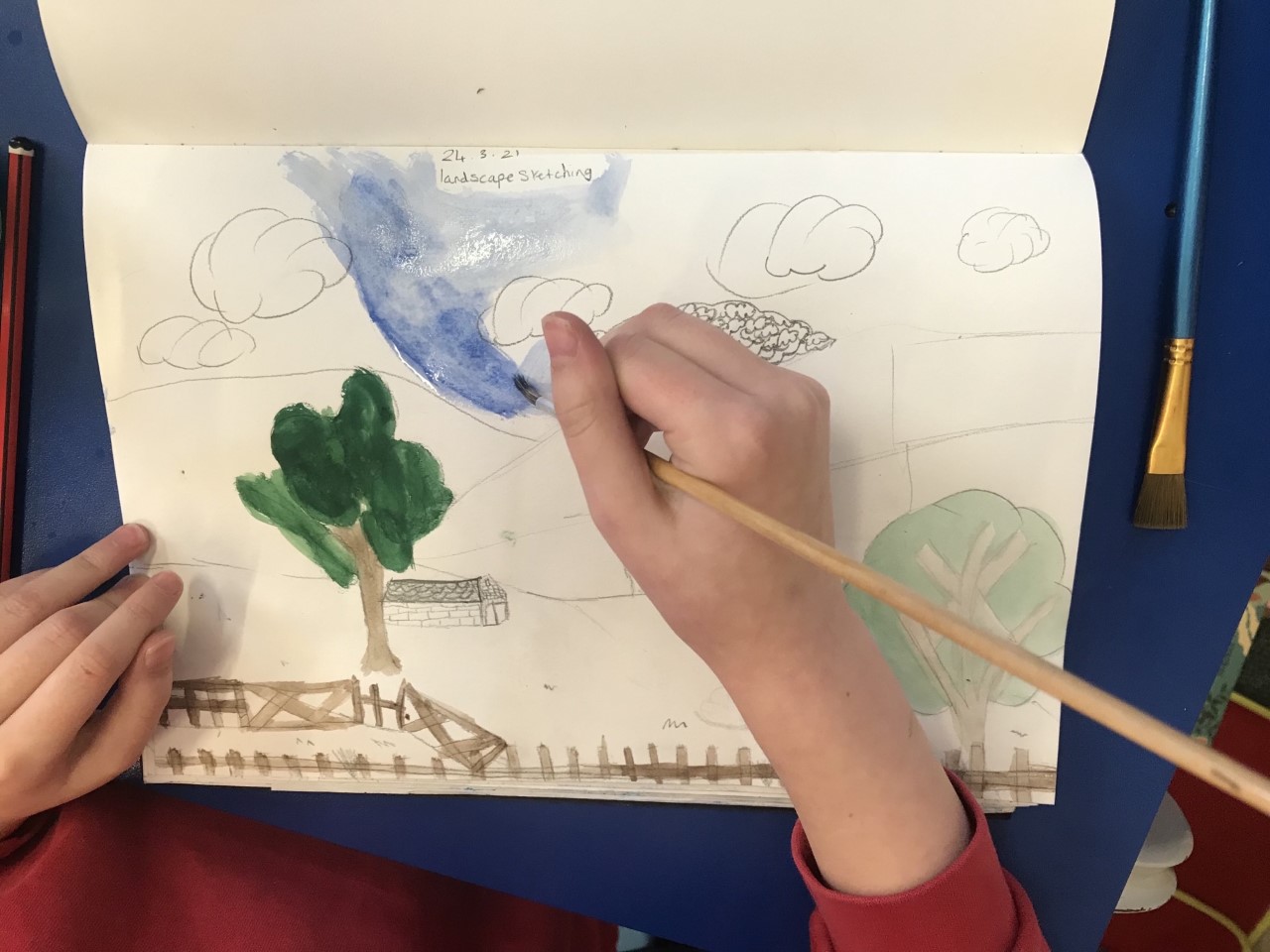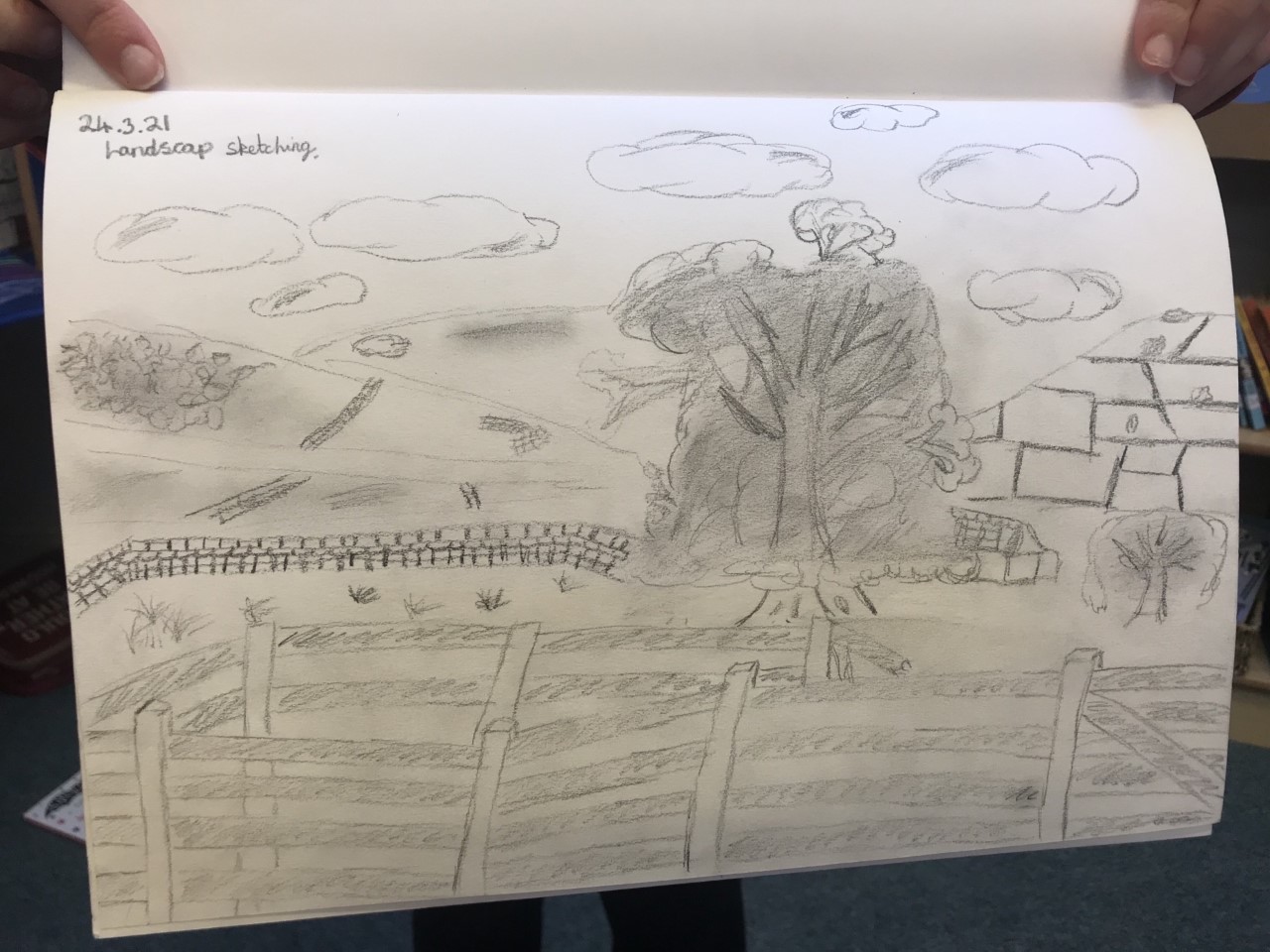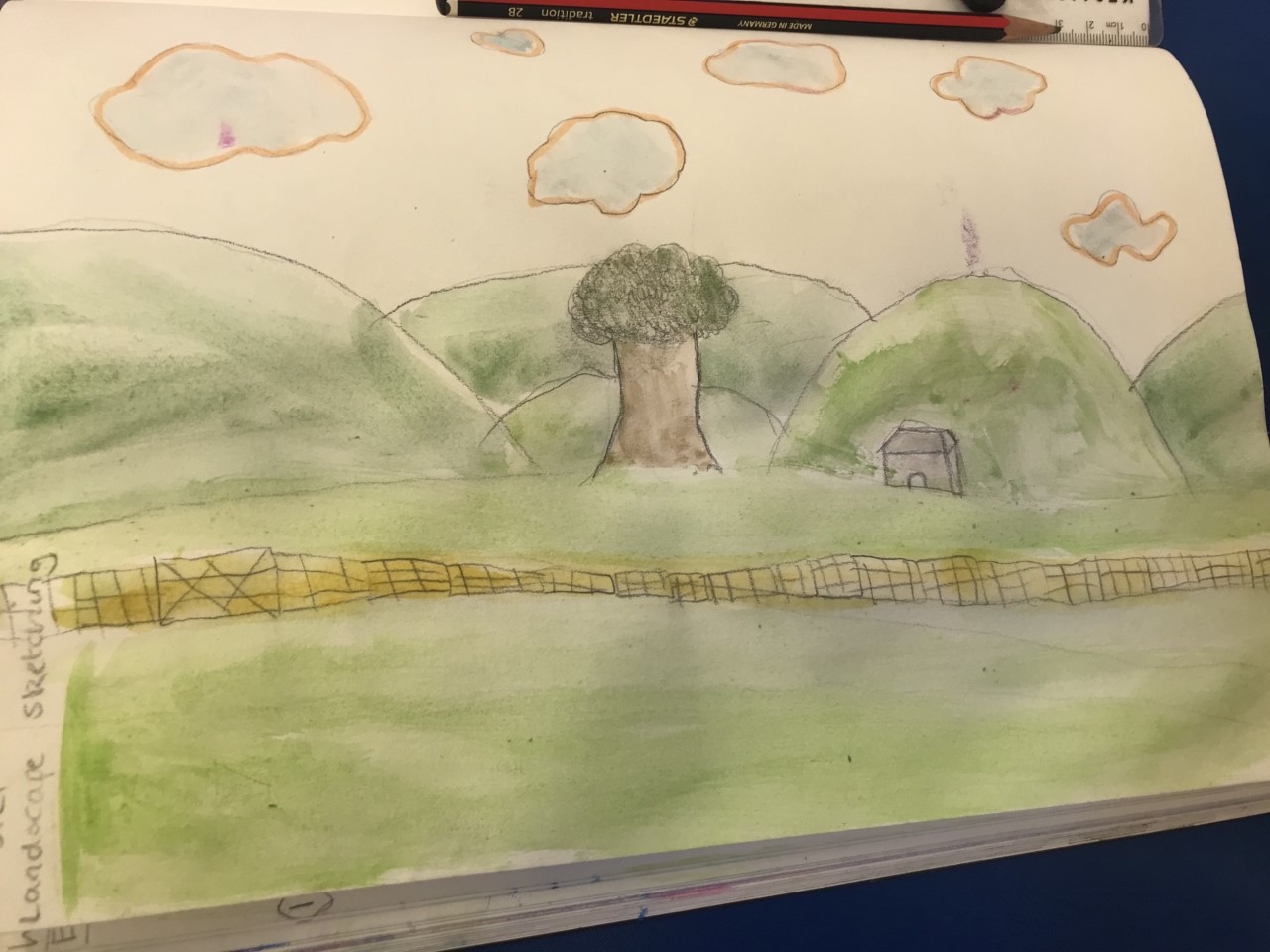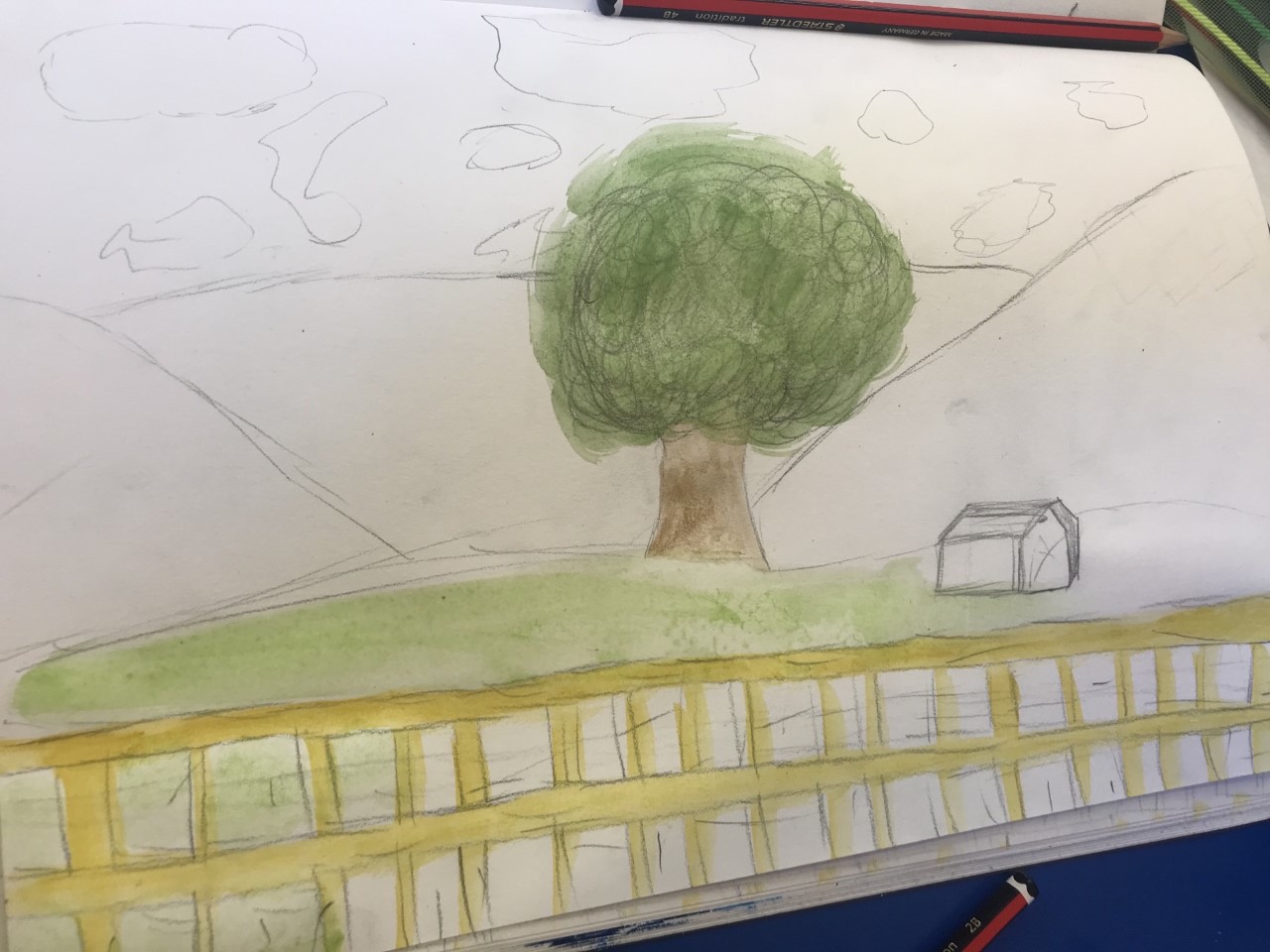 March 14th 2021
The staff in Oak class are incredibly proud of the Mothers day cards that have been created this year. We really wanted the children to take the lead and, after some exploration of designs and ideas, they got started. We hope all the lovely mums had a smile on their face this morning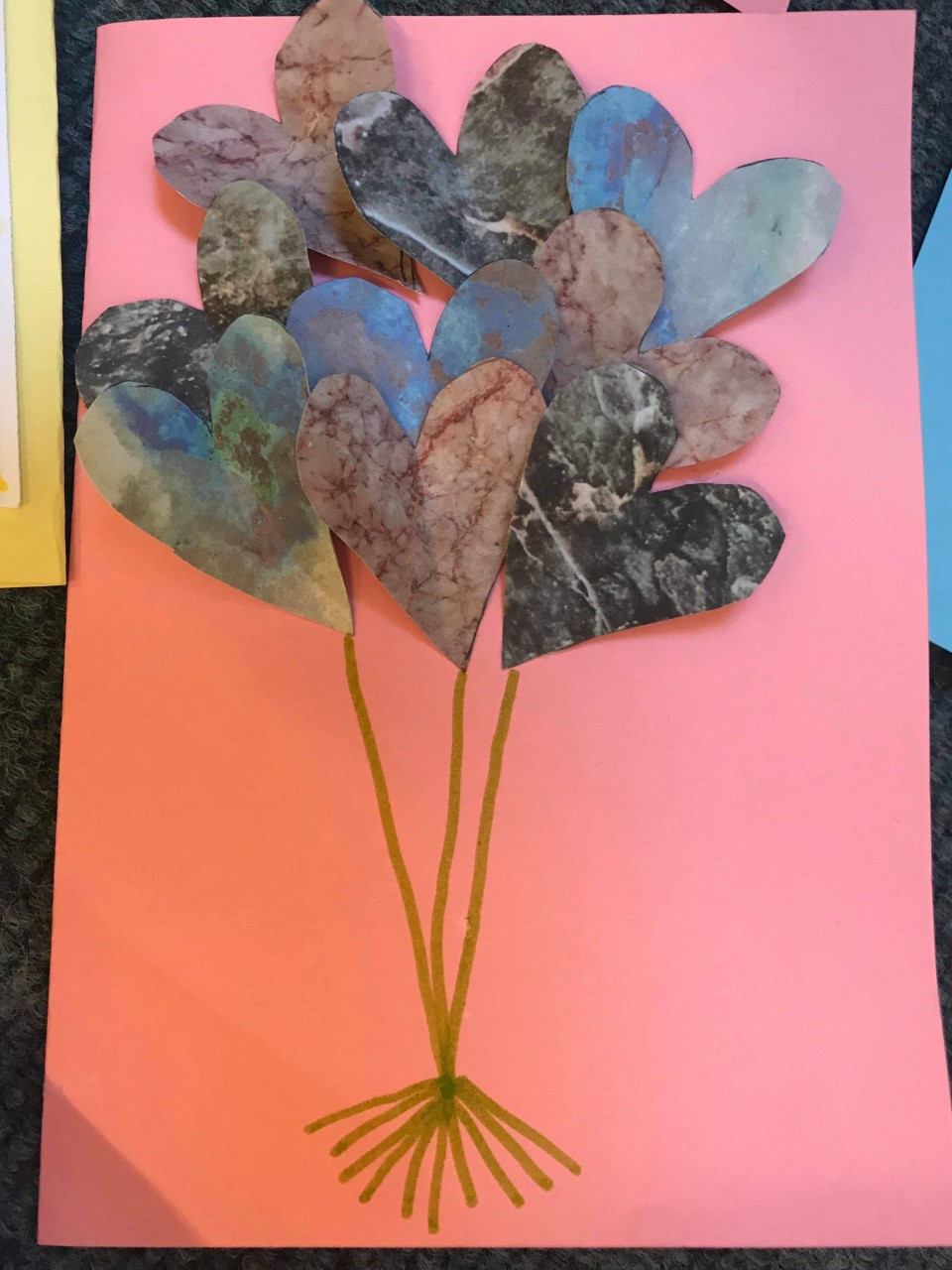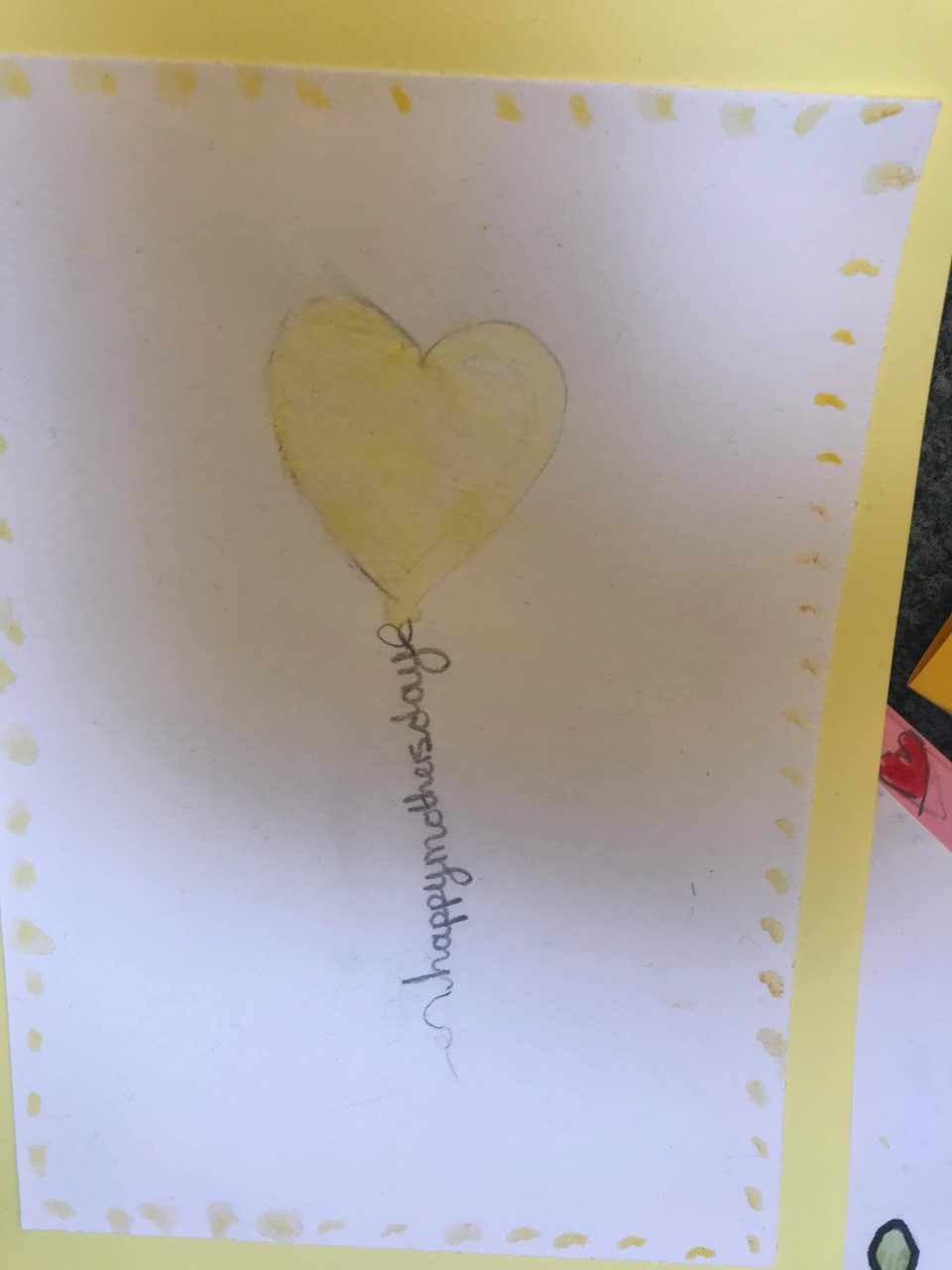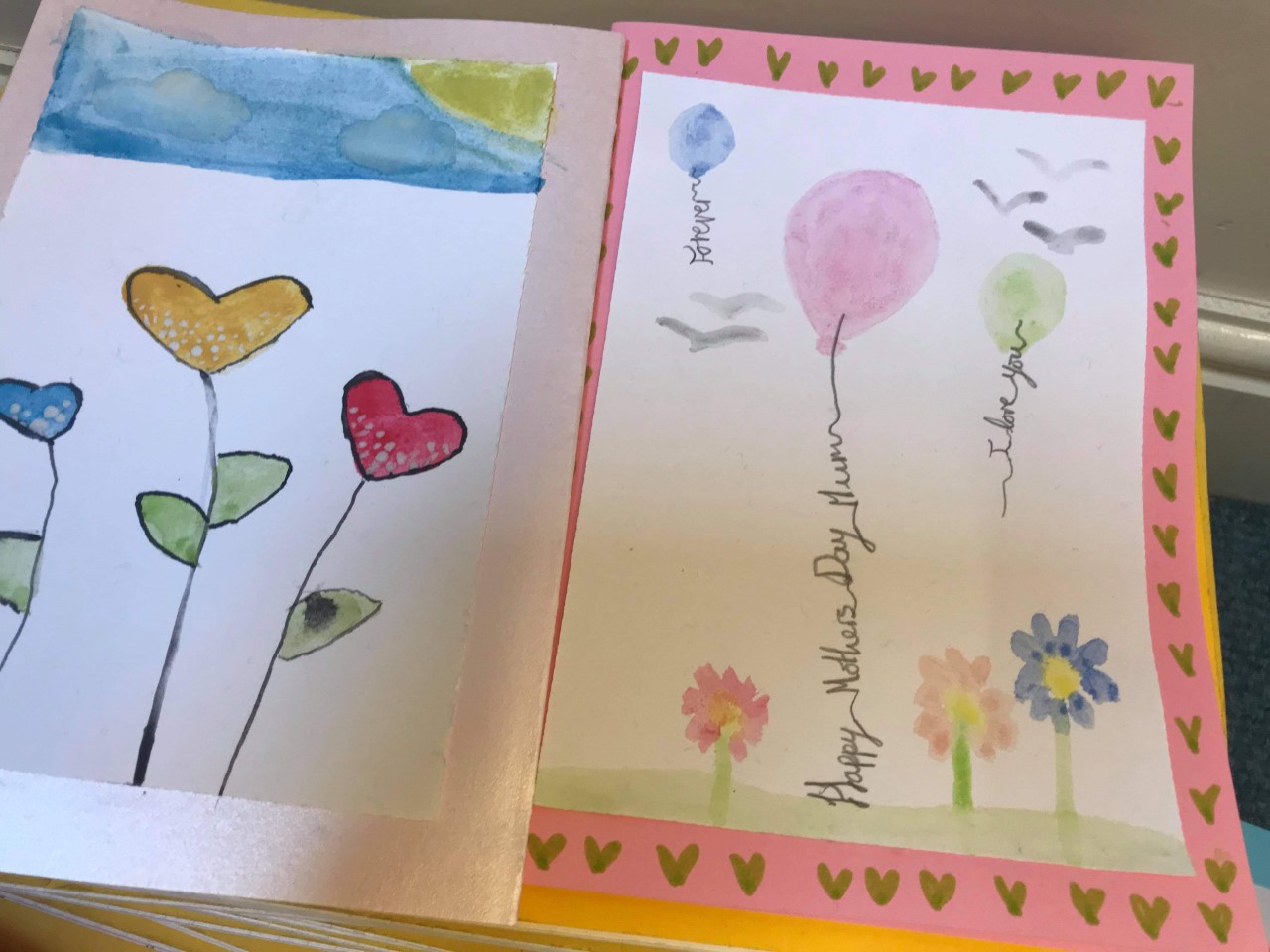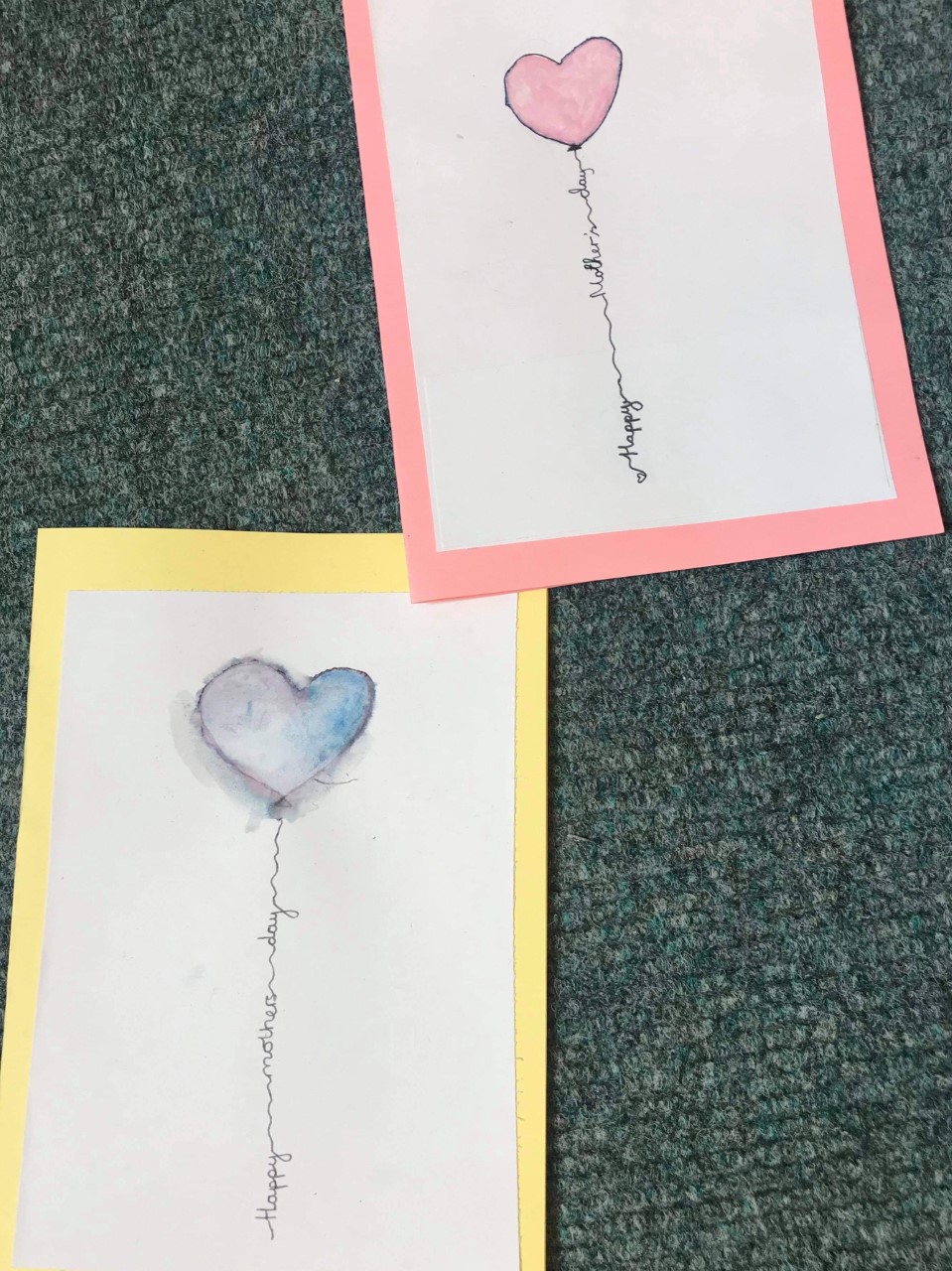 January 26th 2021
As part of our remote learning this week Oak class have been exploring Scratch and coding.
The children have been creating code that enabled two sprites to communcate and they have all been amazing!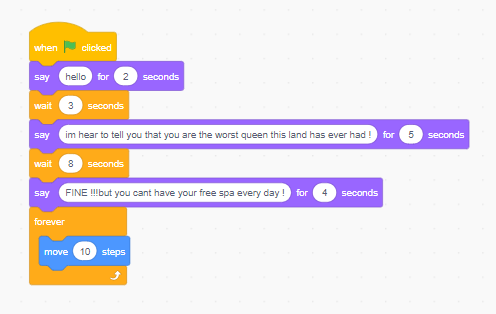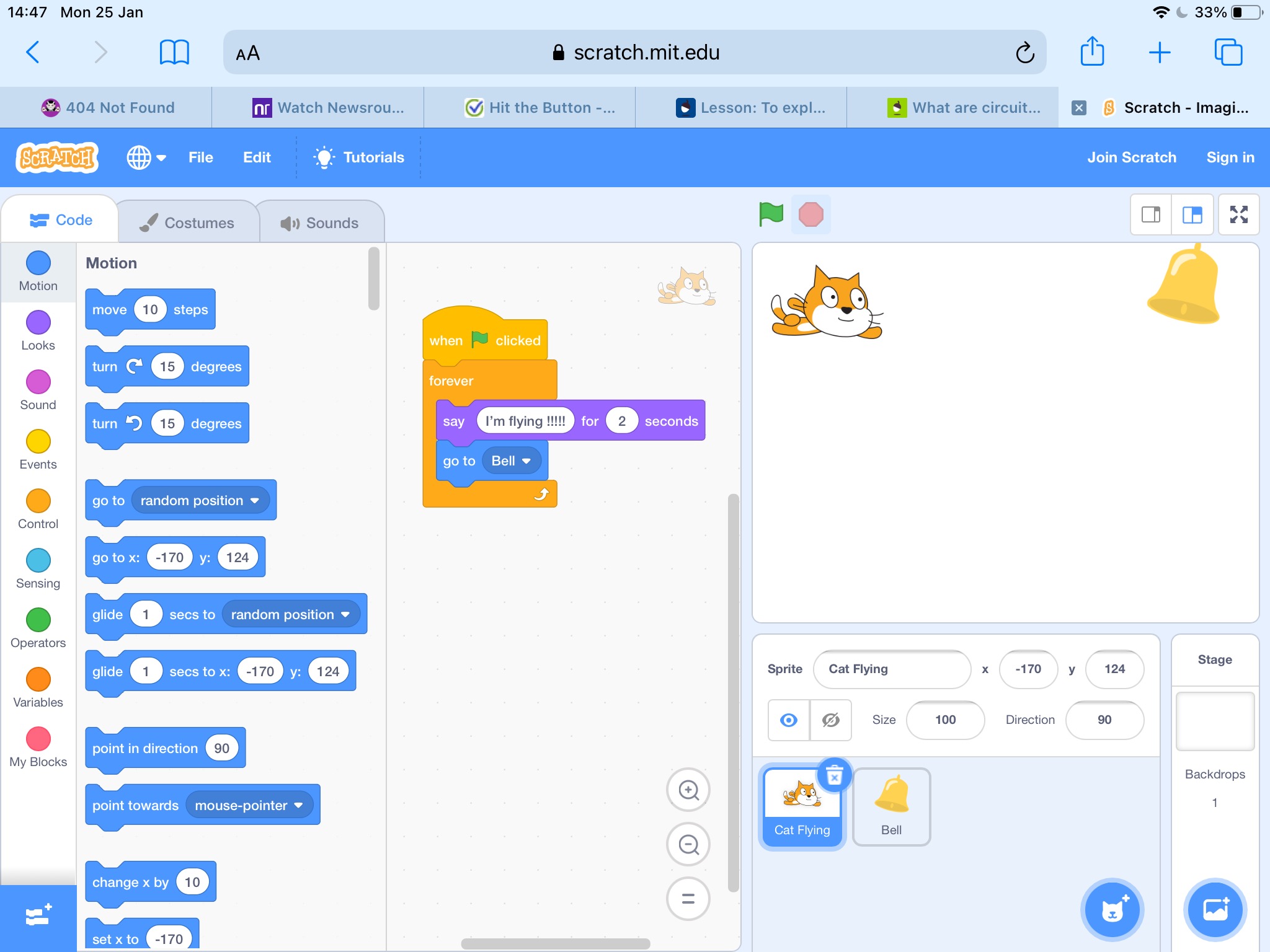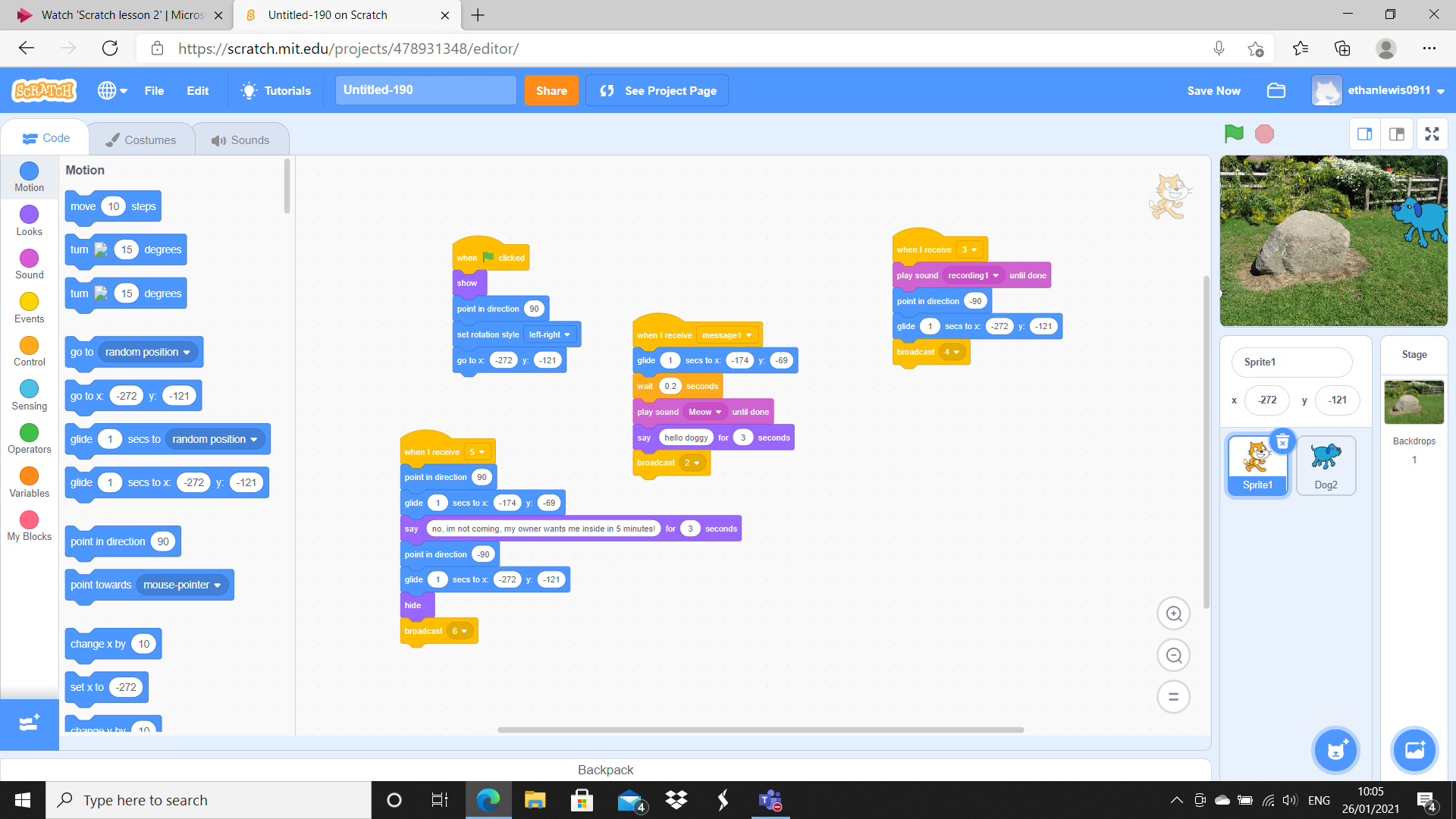 January 15th 2021
As part of our home learning this half term, Oak class are studying the Victorian era. We looked at the moanrch Queen Victoria and commissioned portraits over the time of her reign. We then chose one to immitate.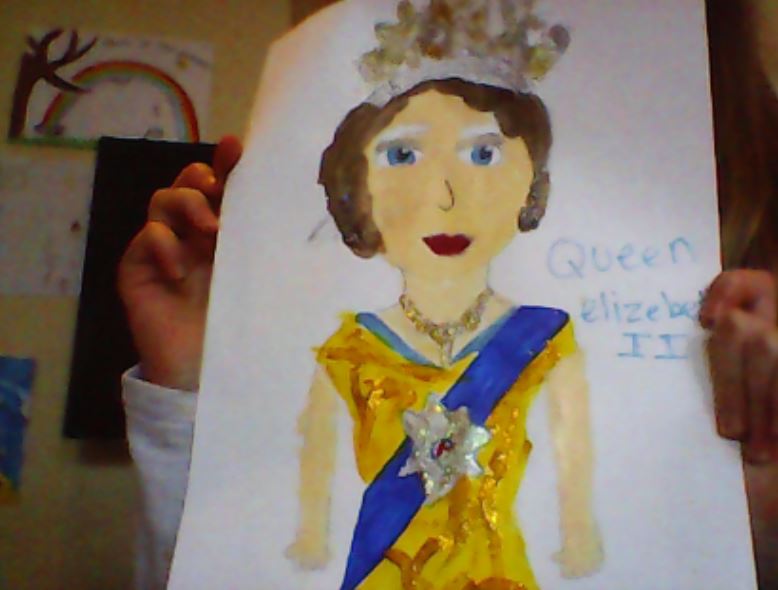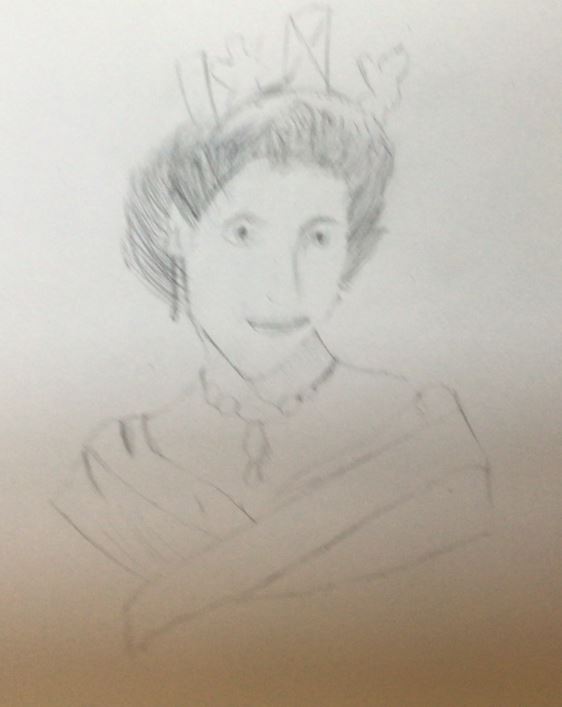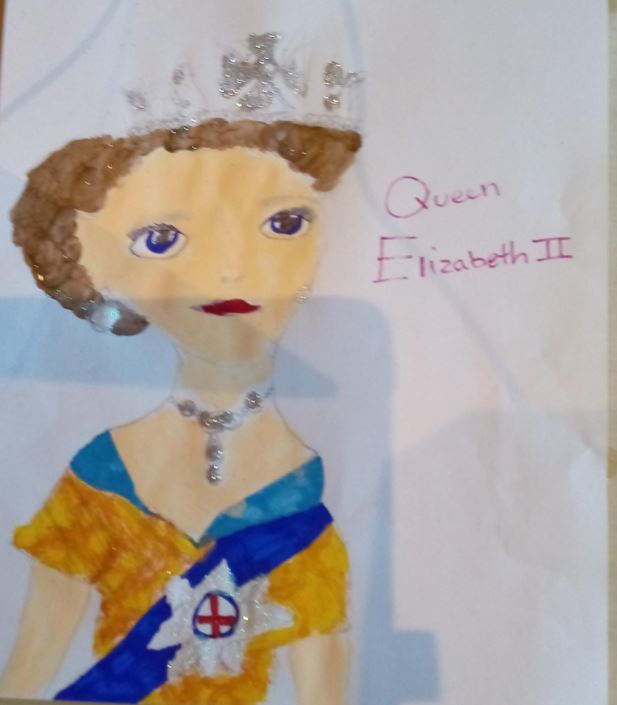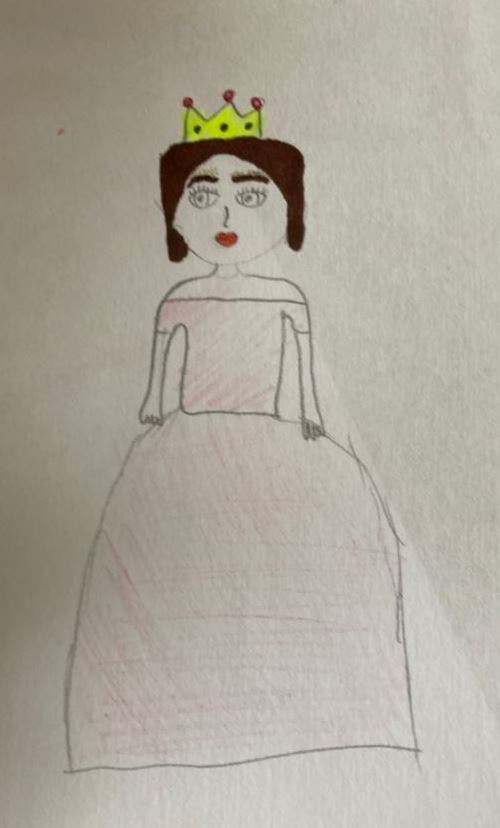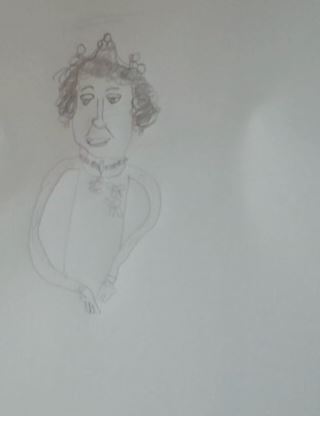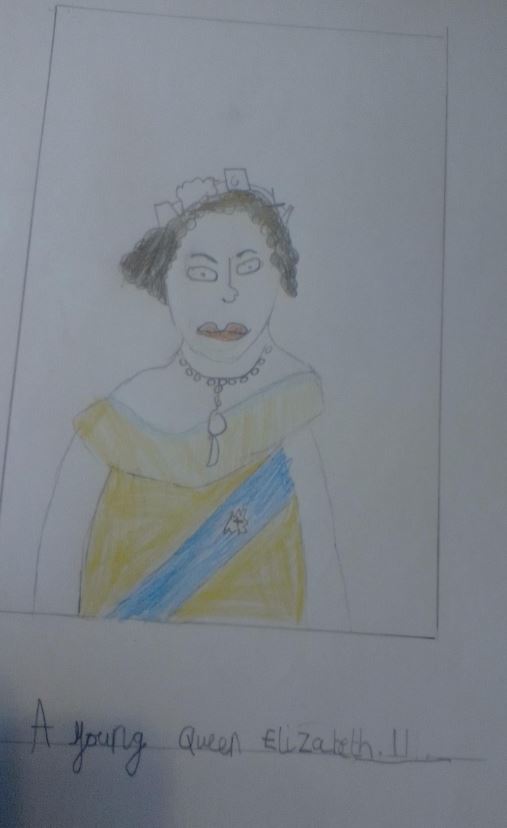 December 18th 2020
Oak class have worked hard to create a seasons calender. We began by blending oil pastels then smoothed it over with oil. Next we cut out a tree silhouette and finally added ready mixed paint embellishments. With some glitter of course!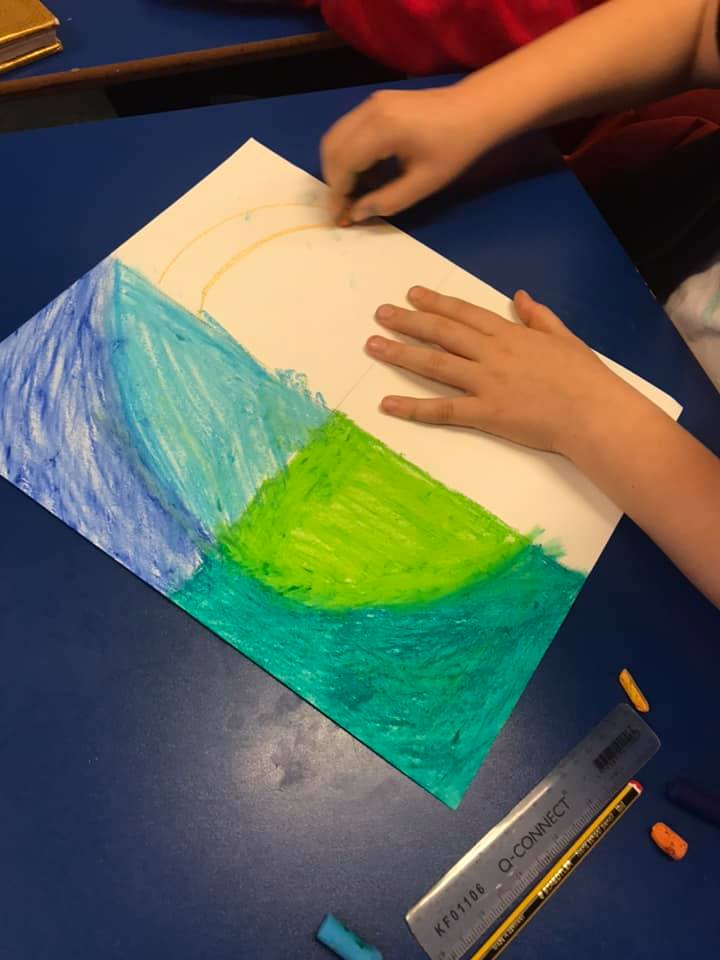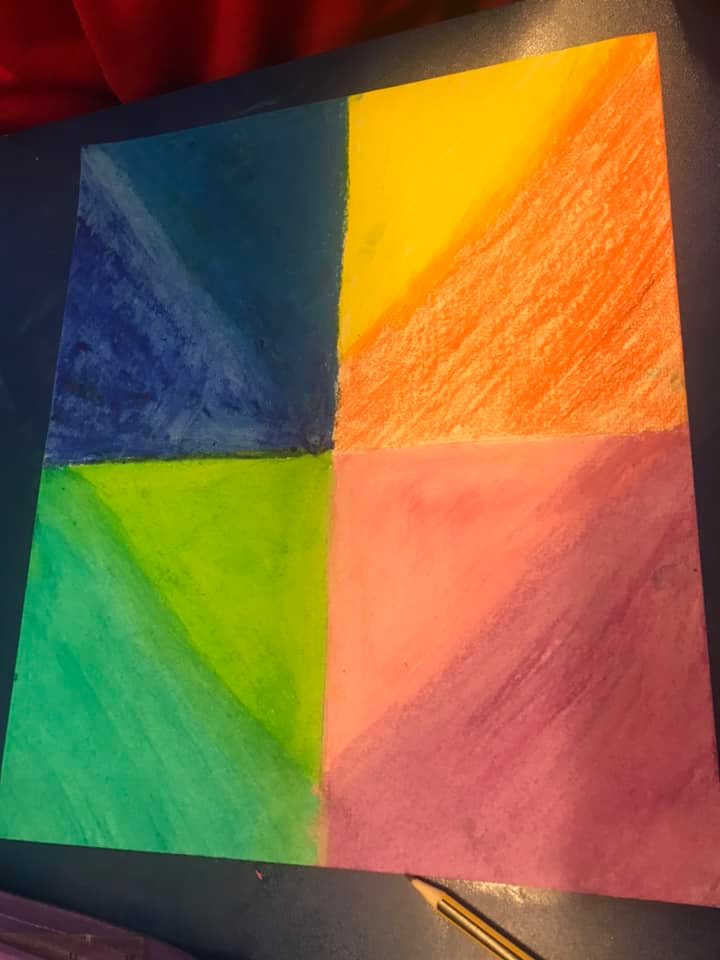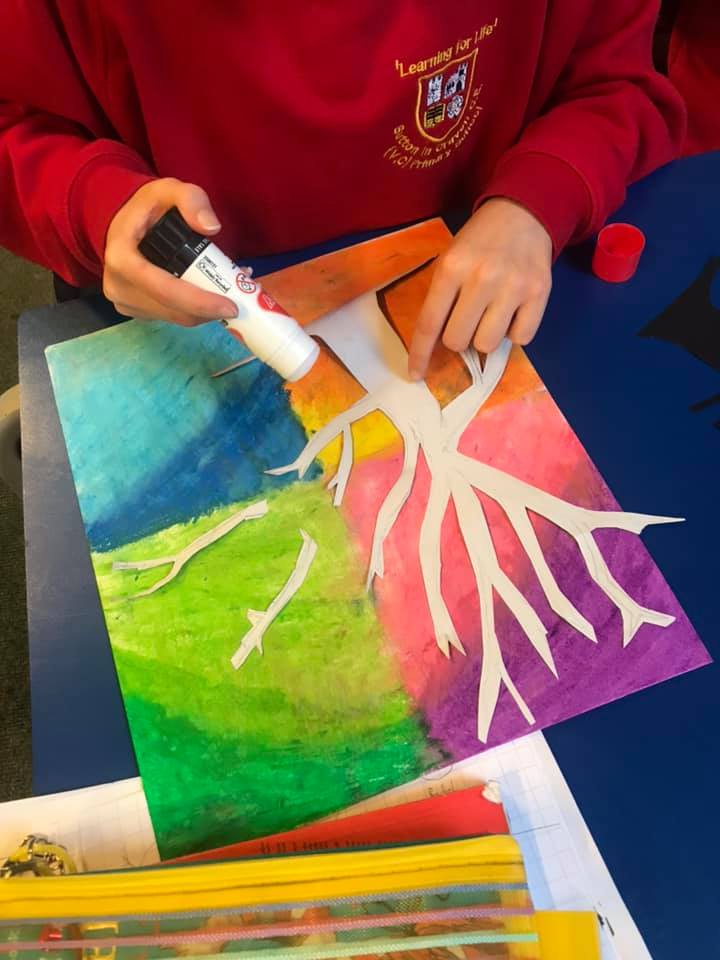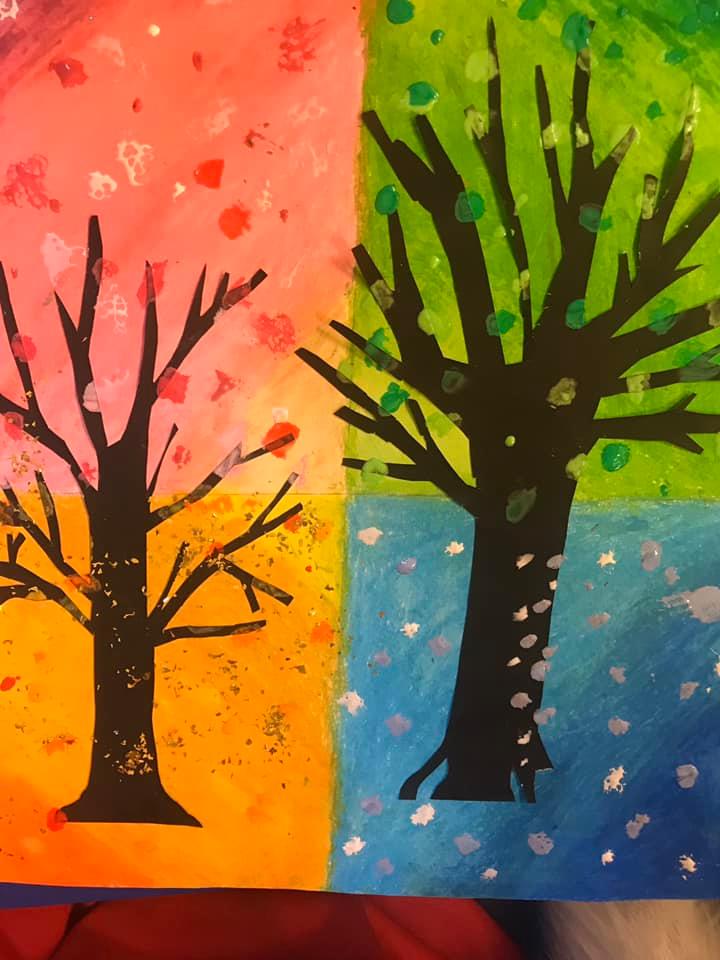 Microsoft Teams
Use the following link to get logged into your Microsoft Teams account.