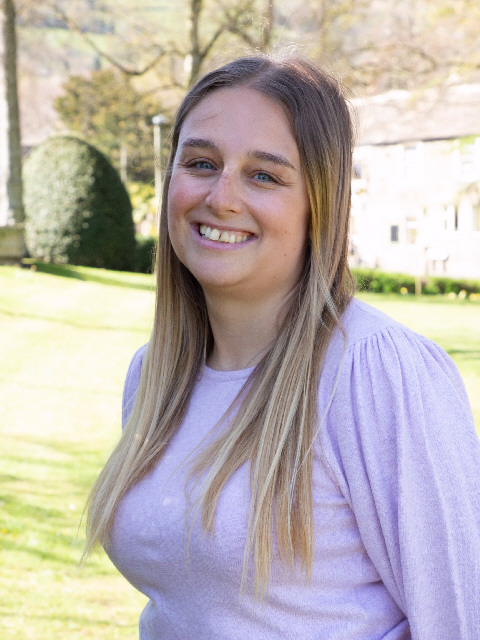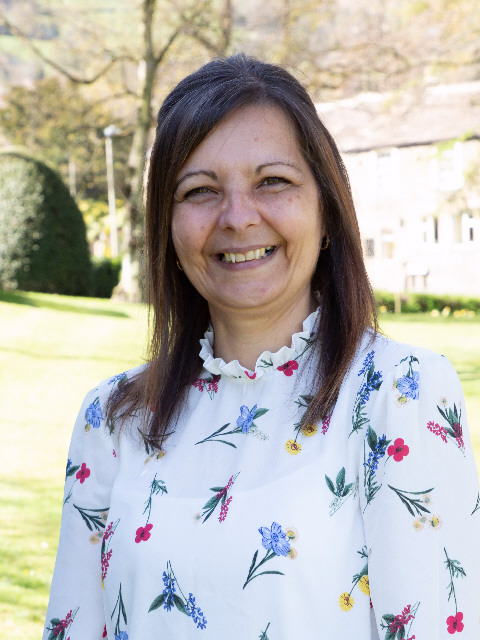 Oak class is home to our oldest pupils in school, Year 5 and Year 6.  Our teacher is Mrs Harrison and she is supported by Mrs Hartley.
Our PE days are Thursdays and Fridays. Children can come to school in their PE kit.
 In Oak class we know how important hard work is and every lesson is a new opportunity to challenge ourselves and learn new skills. We really try to be good role models in school and undertake a lot of daily responsibilities. You might see us on the playground in our buddy vests or delivering letters around school.
Monday 13th June – Pentecost
As part of our RE learning we visited Reverend Helen in Church to tell us how Pentecost is celebrated.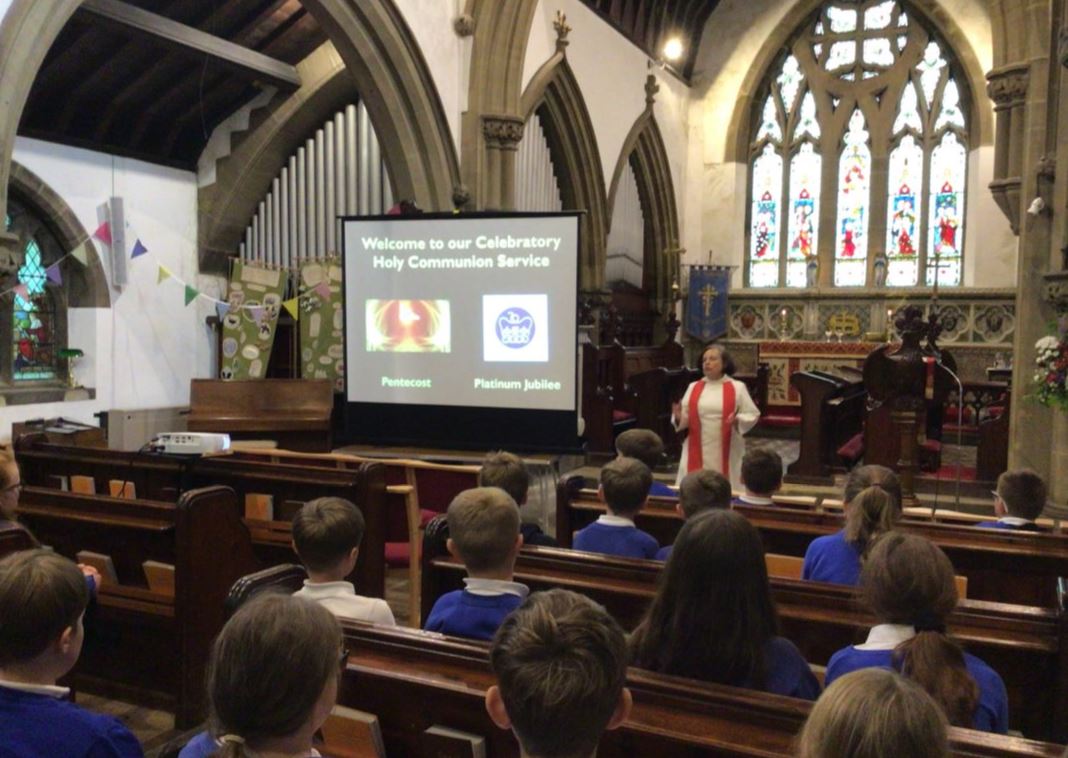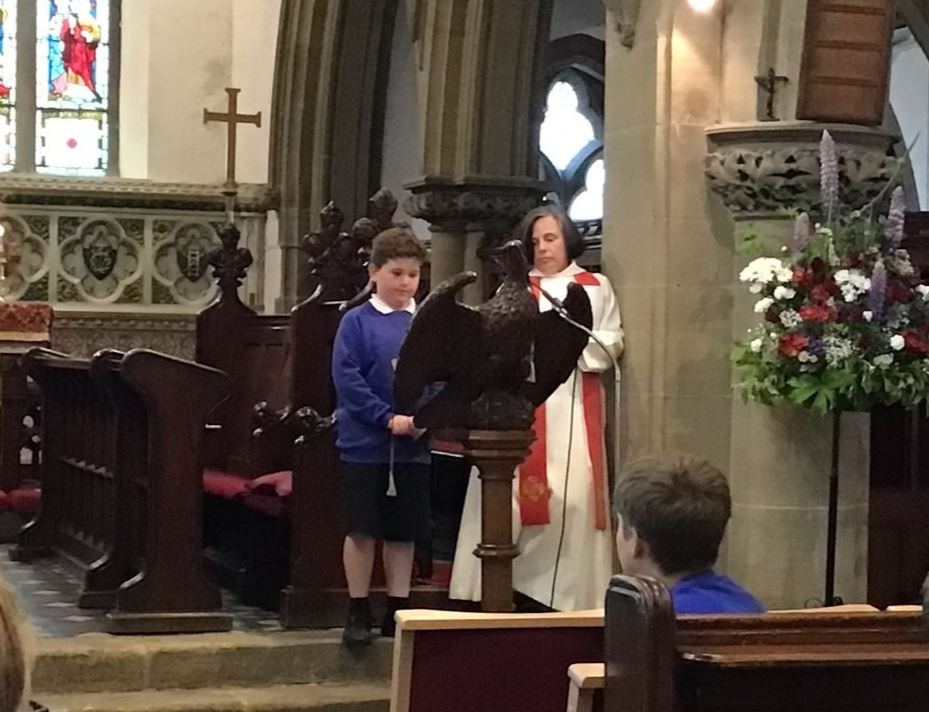 English – Thursday 9th June
This half term, in English, Oak are studying Romeo and Juliet. To hook us into the text we had a go at writing our own love poems and watched some of the Ballet production.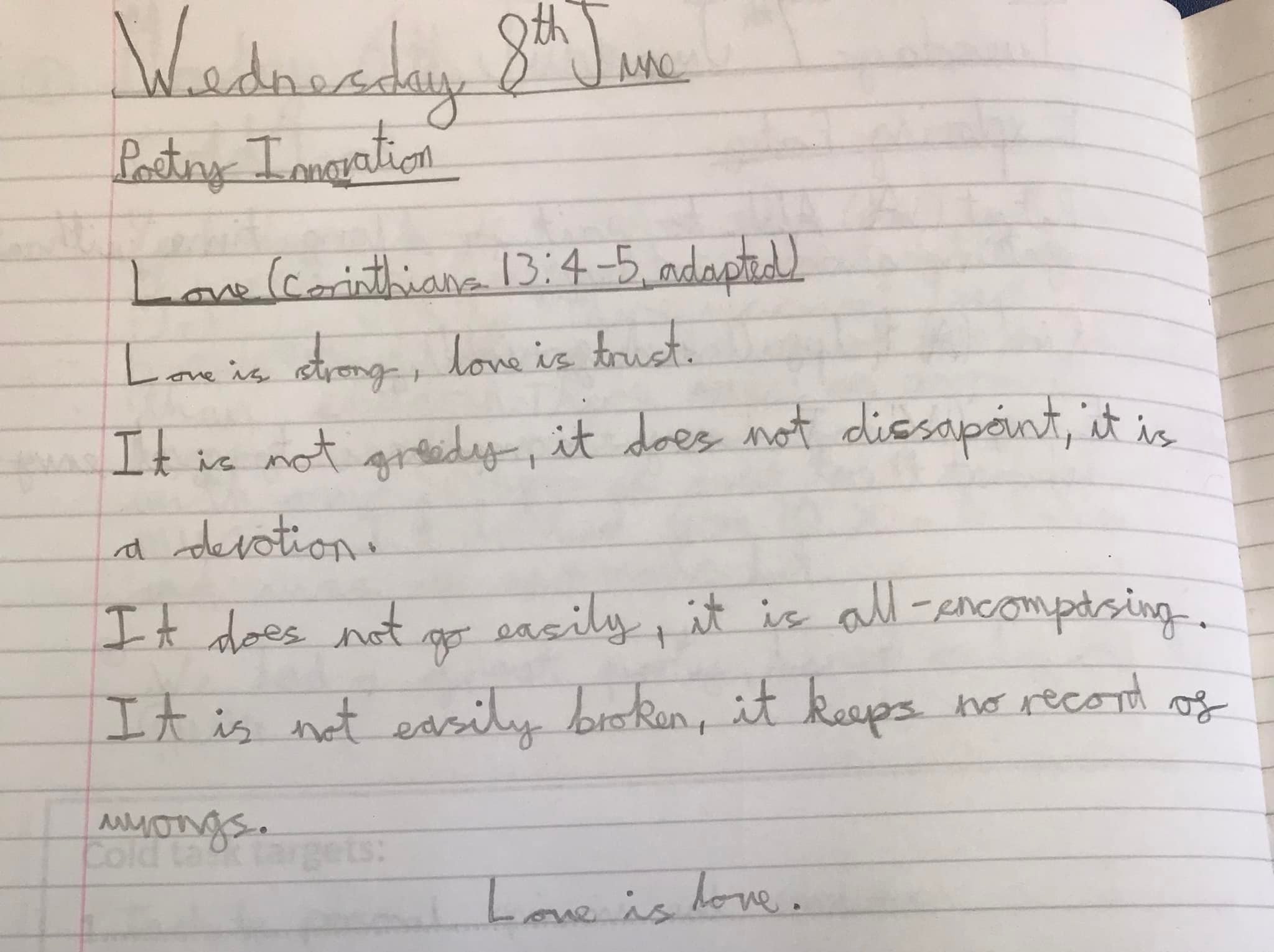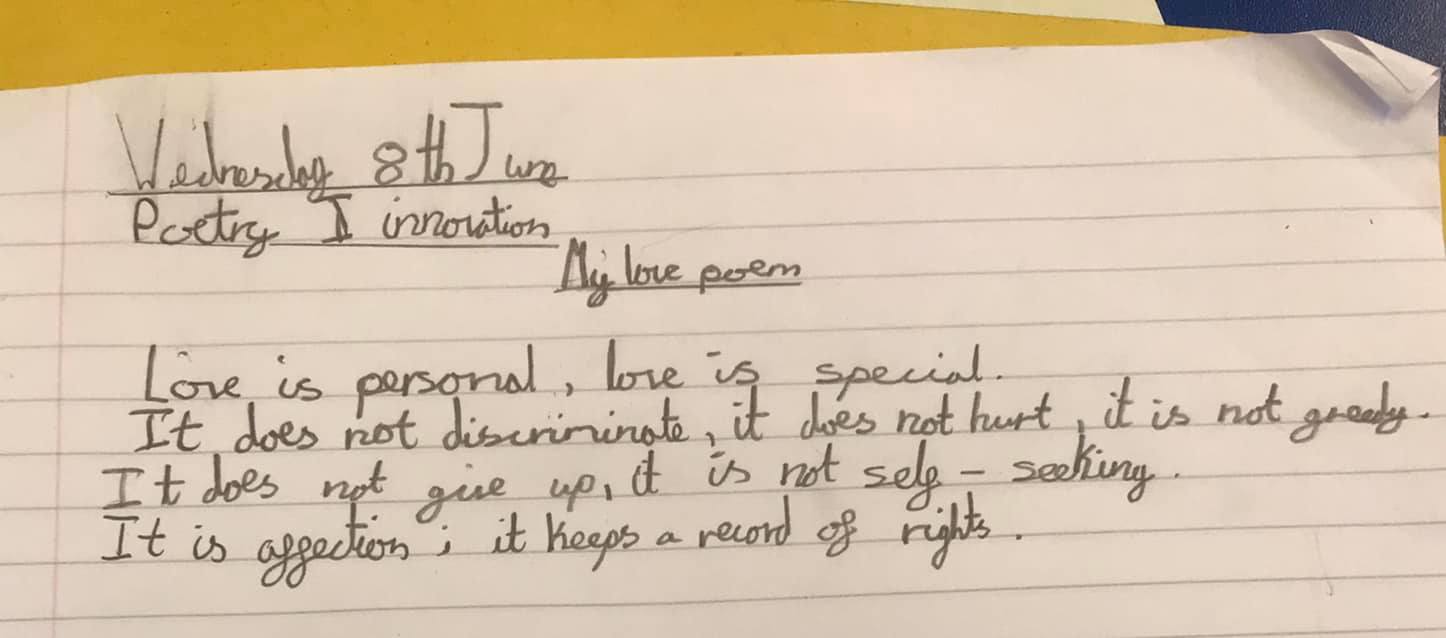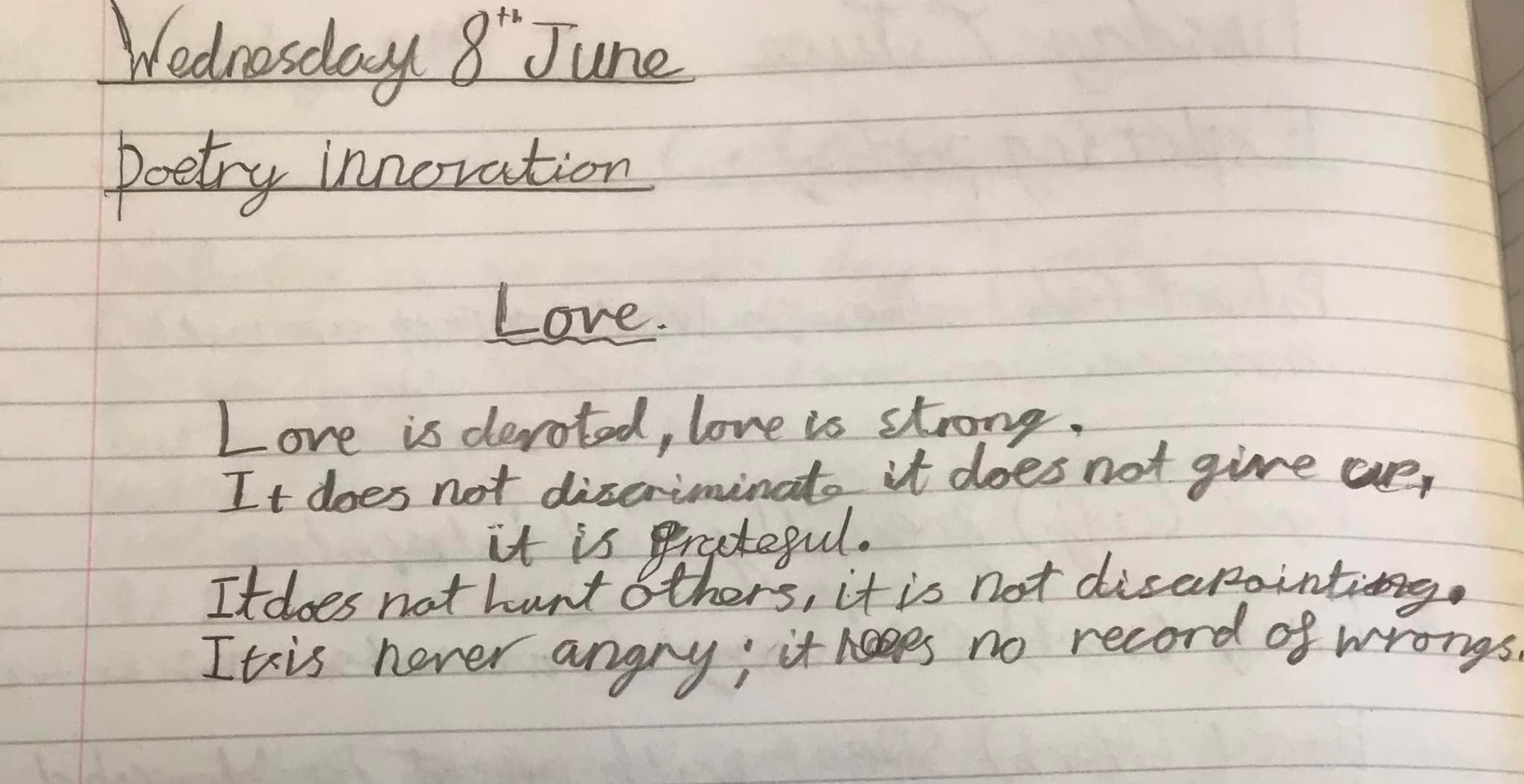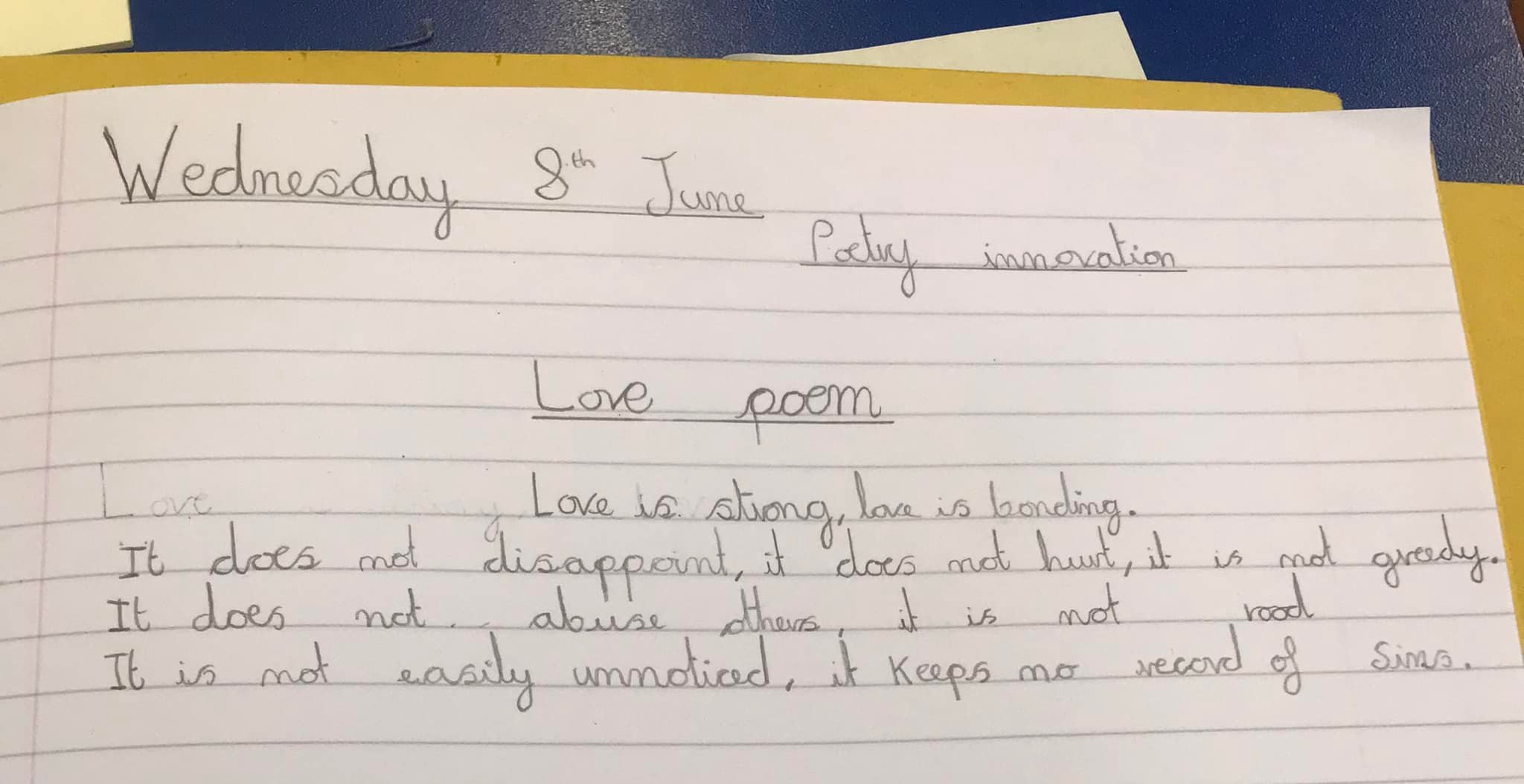 Computing – Thursday 13th January 
This half term, our computing focus is algorithms. We began our work by exploring the scratch programme. Mrs Harrison was very impressed by our skills!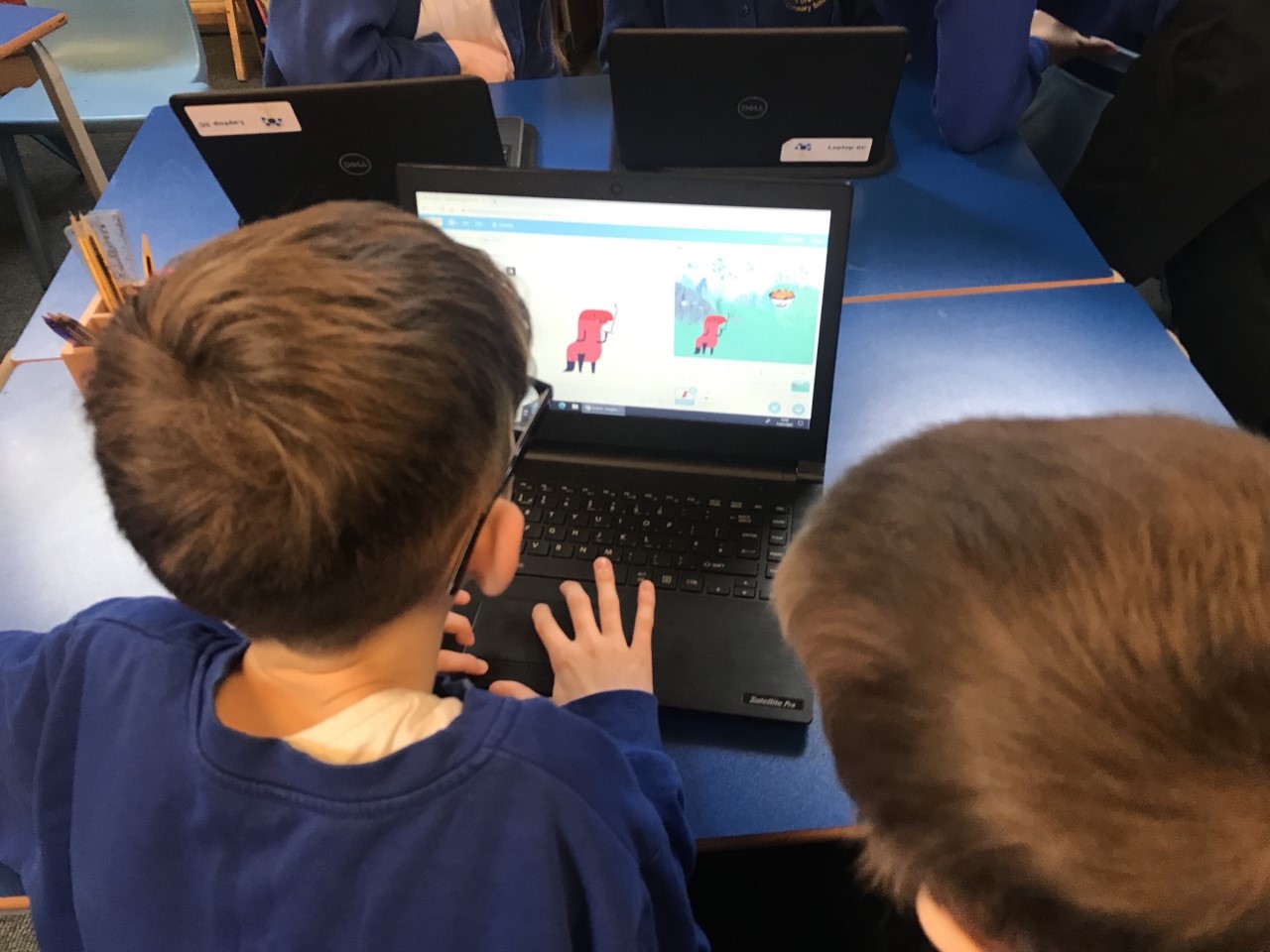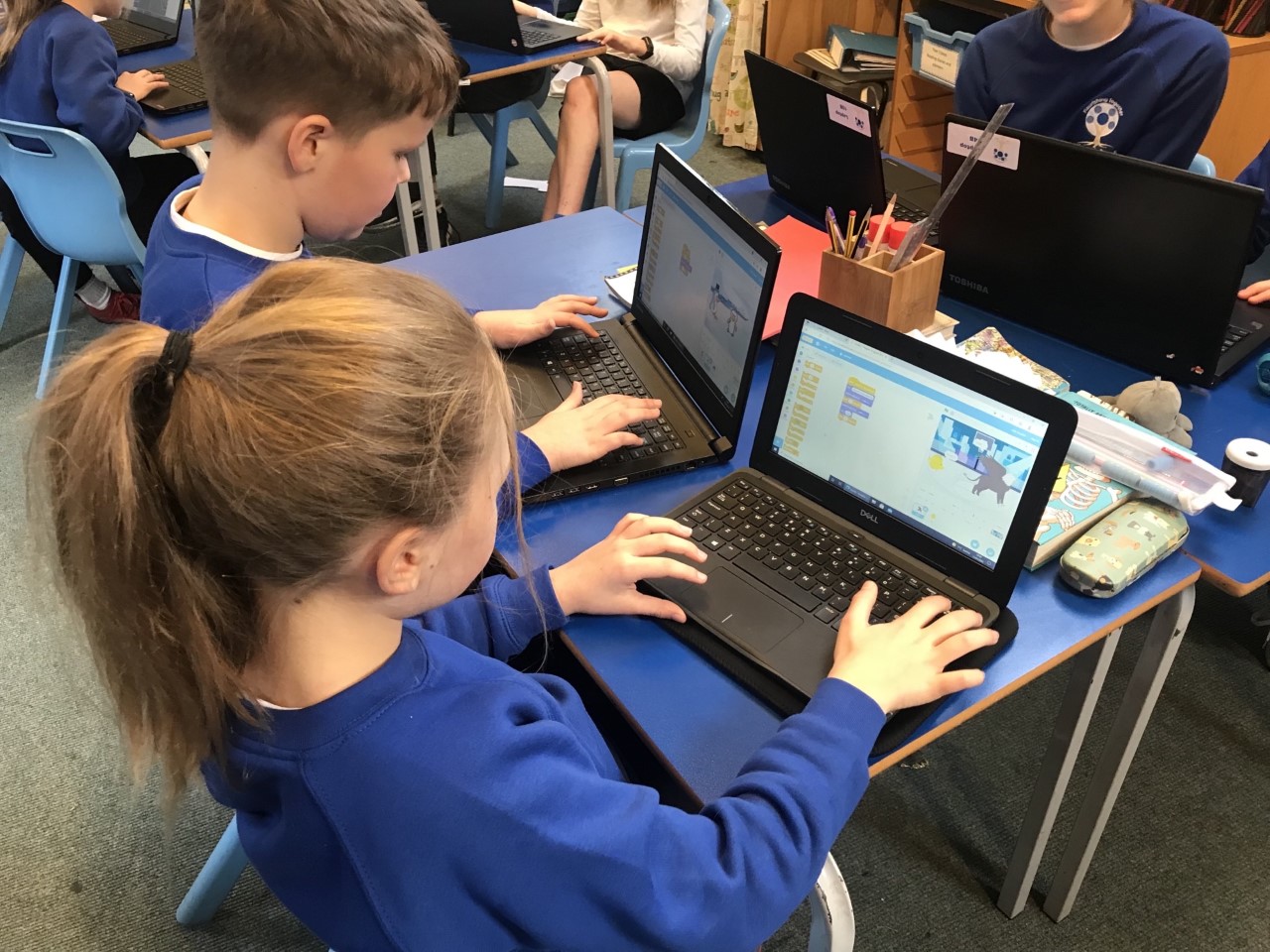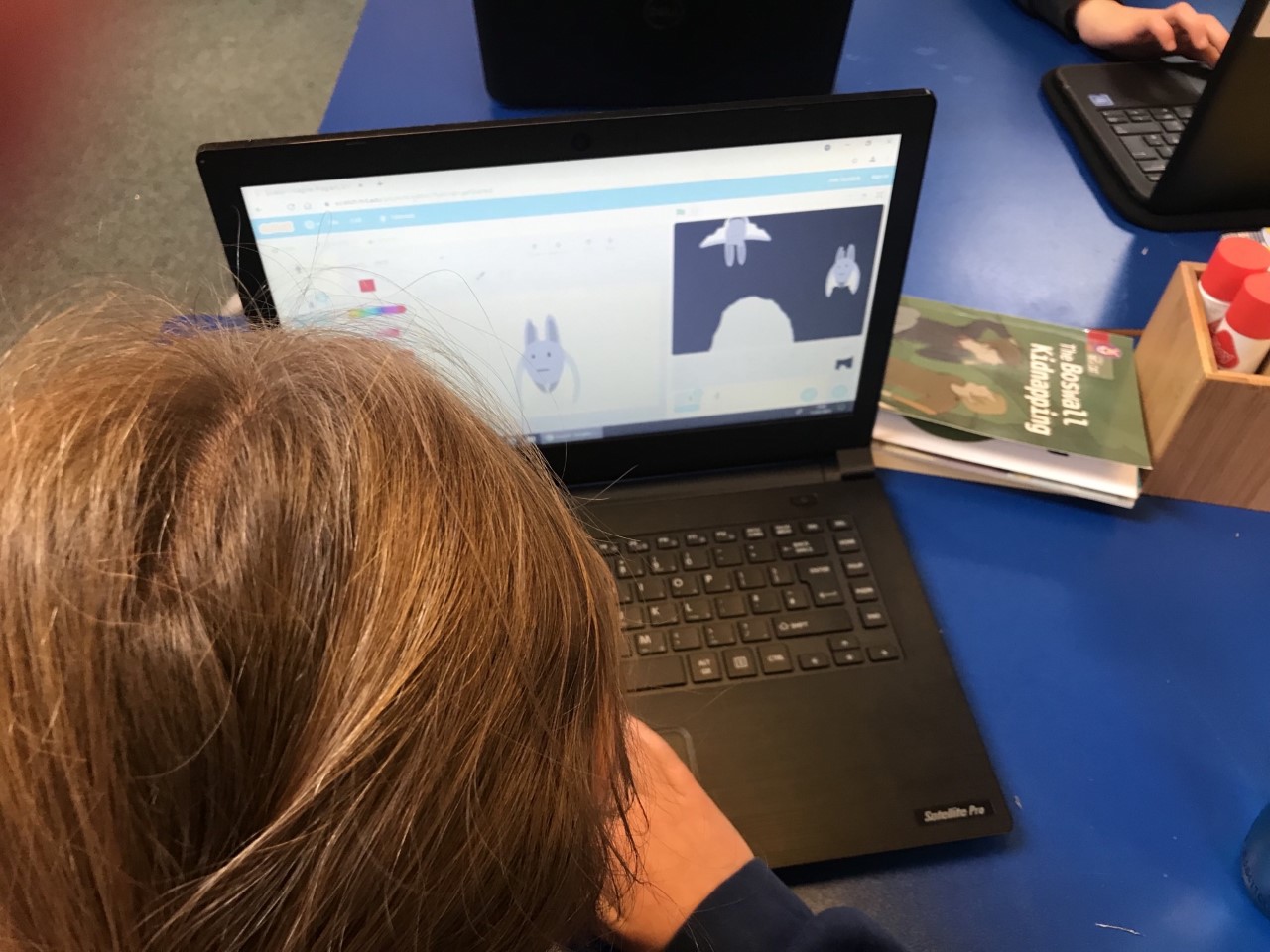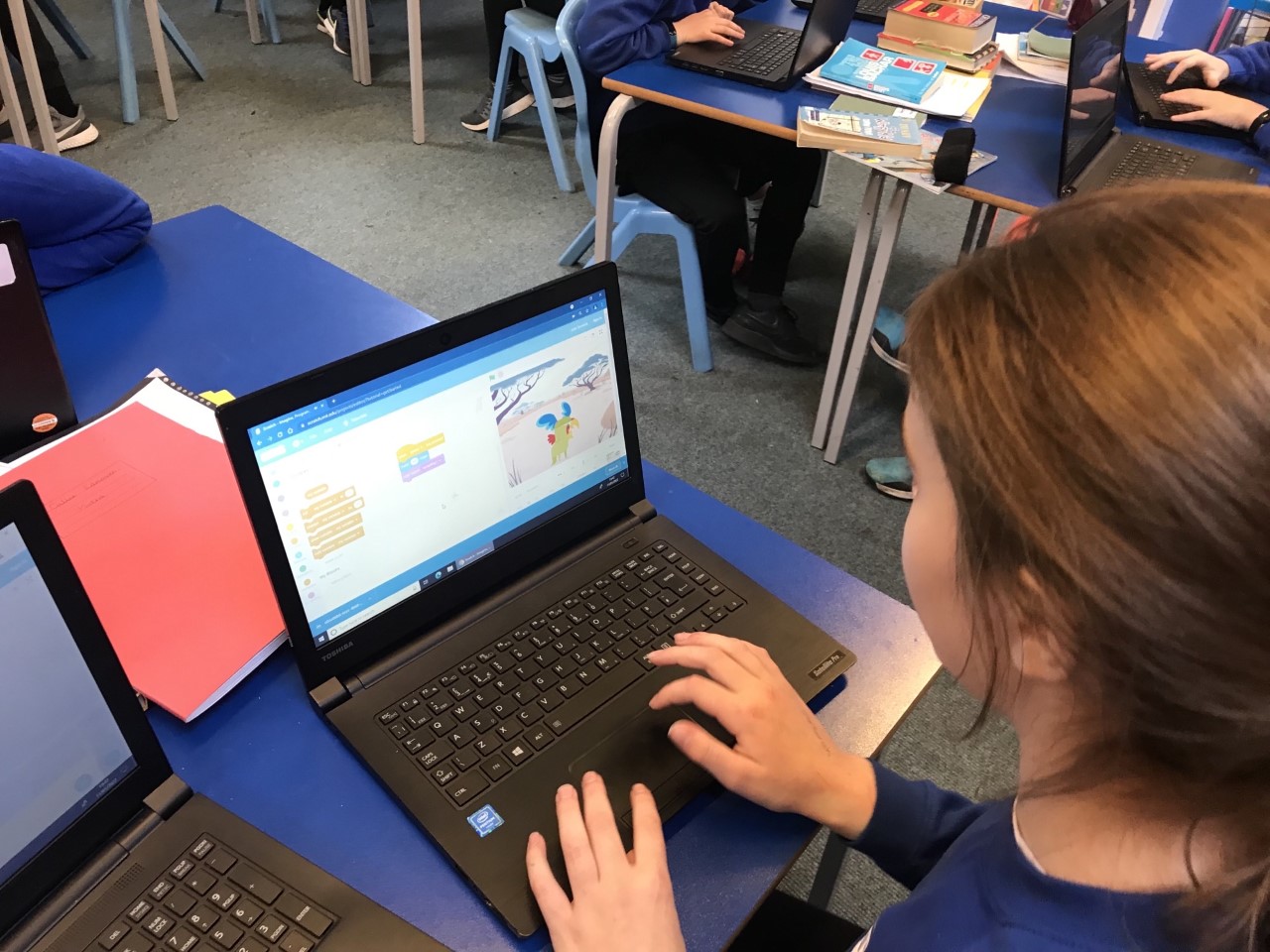 Friday 10th December – Shared write: newspaper reports.
Electrical dancing – Friday 5th November
This half term, Oak class are focusing on dance and gymnastics in PE. Todays challenge was to imagine an electrical current was running through your body. What would you look like? How would you move?
Amazing poetry innovations – Monday 1st November
After exploring the poem The Fear, Oak class have thought about things that scare them and writing poetry to describe it. We thought alot about the grammar strategy show not tell and enjoyed reading our poems aloud with expression. 
Year Six responsibilities – Tuesday 12th October 2021
It is National library week and to celebrate our library is now open for business.  Year Six have worked with Mrs Harrison to tidy, sort and prepare before the grand opening this week.
Every library needs a good team, and this year our year 6 children will be taking the lead. Each child has a set day to work and class to support.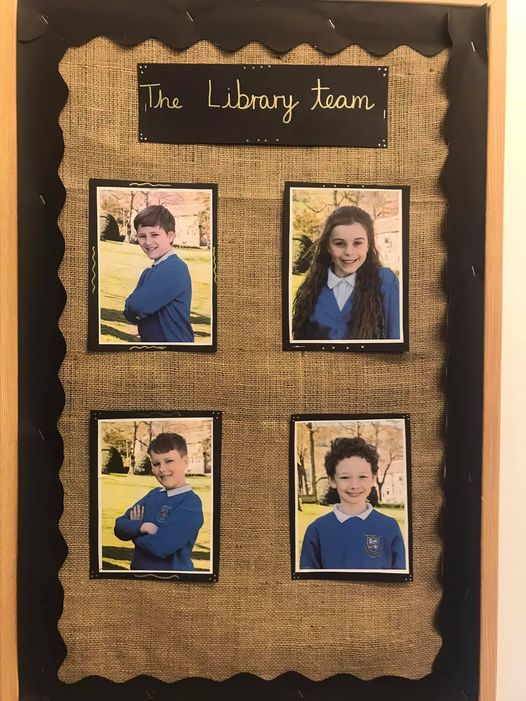 Amazing writing – Friday 22nd September
This week, Oak class concluded their work on the Anglo Saxon text Beowulf. After three weeks of learning they planned and wrote their own story around the theme of defeating a monster.  To publish their work, they used the ipads to create an audio recording. We cant upload them all, so as a class, chose our top three.
A visit from an Anglo Saxon – Friday 10th September 2021
To kick off our English and Topic work, we had a visit from an Anglo Saxon!
We heard stories about life during that time and got to explore different artifacts includng weapons. Then we split into groups to try a strategy board game, writing in the Anglo Saxon alphabet and using a shield.
Our visitor was very impressed with our children and the questions they asked during the day. 
"It was lovely to visit such a great school with fabulous staff and wonderful children who engaged so well with the activities. They were a credit to you."
History into schools staff. 
Our first day – Tuesday 7th September 2021
We have had a fantastic first day together in Oak class. Mrs Harrison and Mrs Mclaren are so impressed with how calm and ready to learn we all are after a busy summer.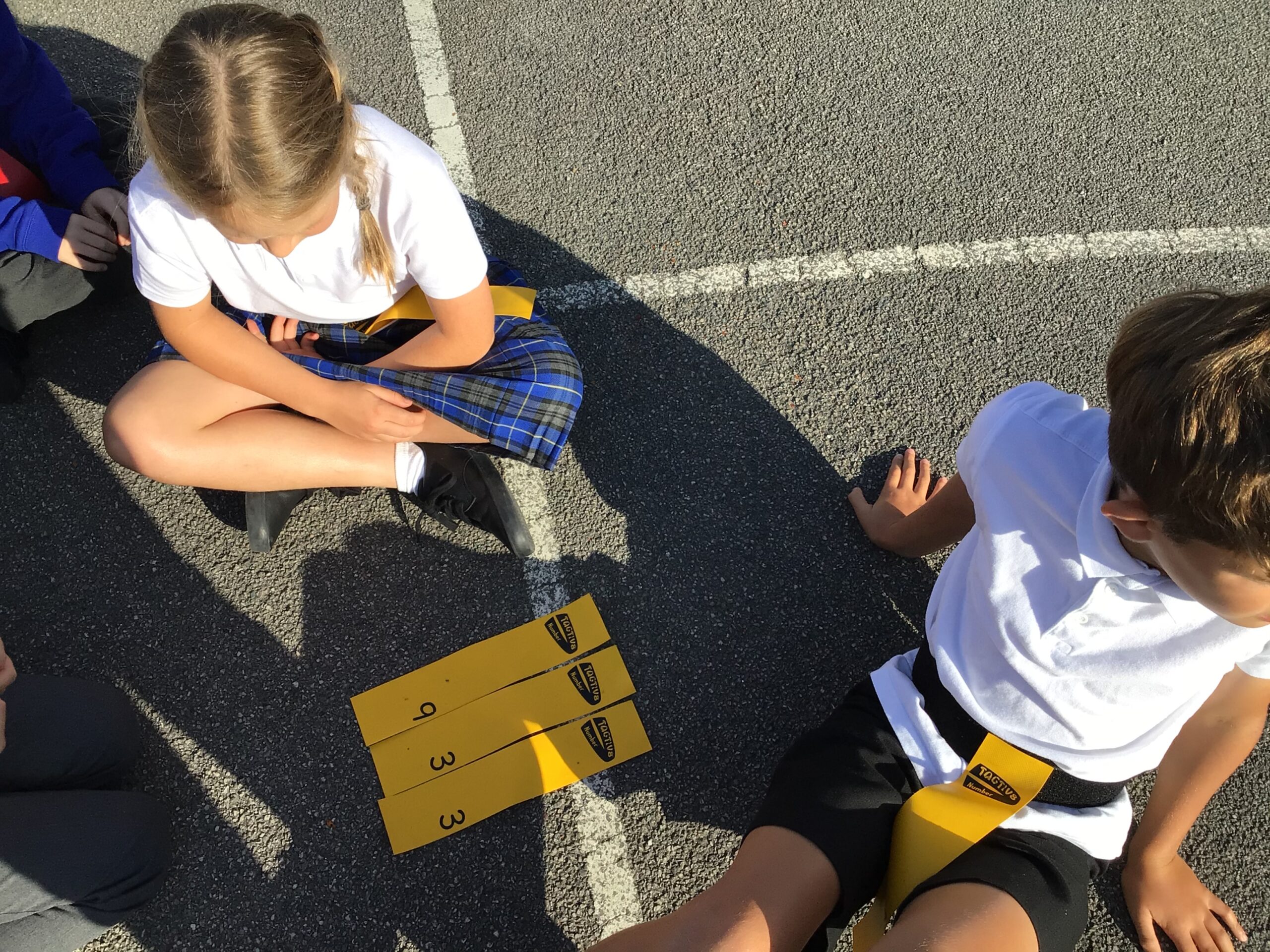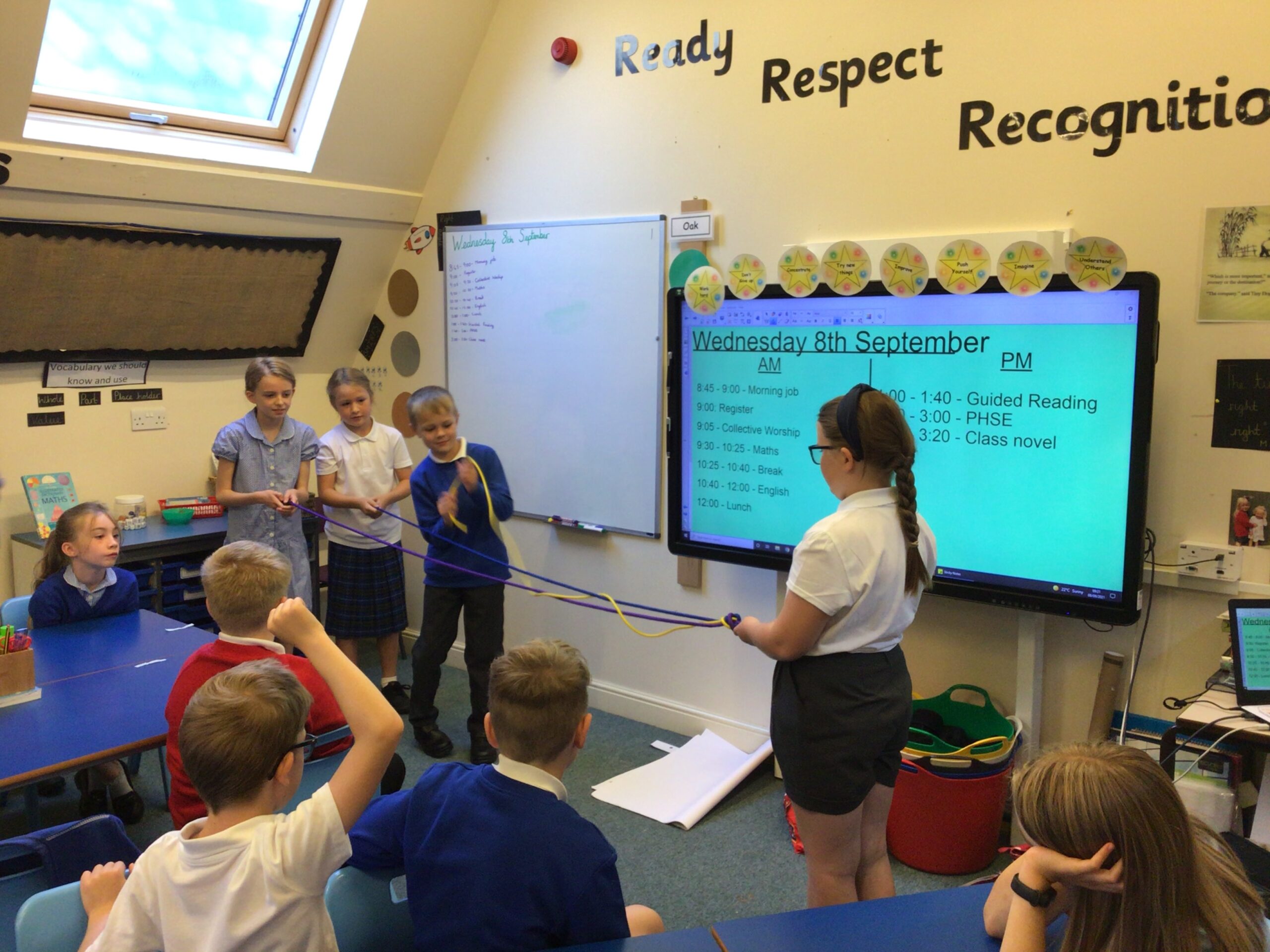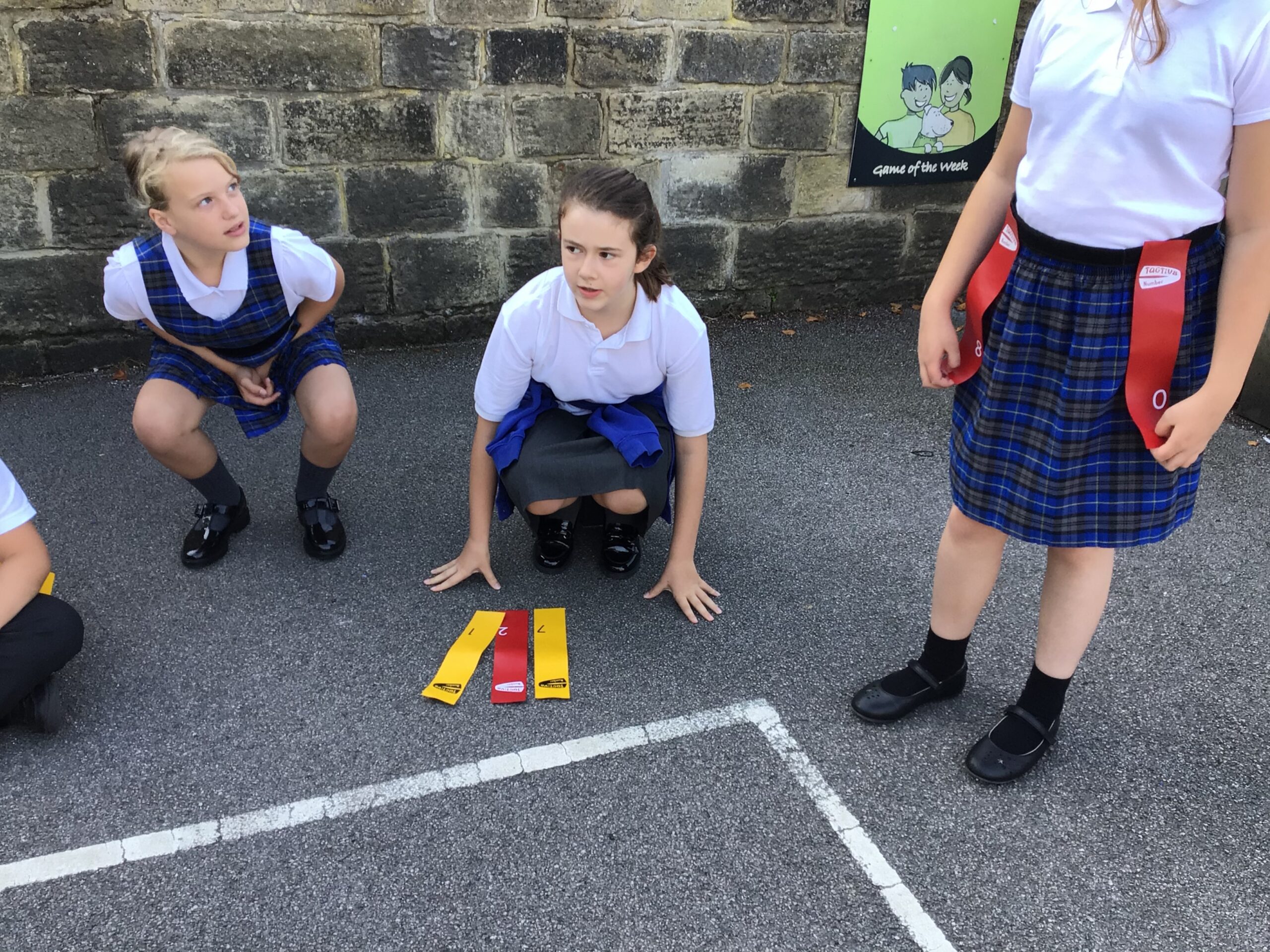 Click here to access Microsoft Teams