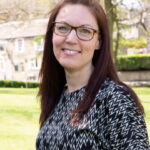 Mrs Orla Gibbons
Headteacher
Pen Portrait
I have been Headteacher of Sutton CE since January 2020 but have been a primary school teacher since 2005. I began my career in Leeds and have been teaching in North Yorkshire schools since 2010. I have a passion for supporting all children but in particular, children with Special Educational Needs and achieved my MA in Special Educational Needs in 2007 and have worked as SENCo since 2006.
I am originally from Dublin, Ireland and found a home from home in North Yorkshire, when my husband, two children and I, re-located to North Yorkshire from Leeds, in May 2010. As a family, we enjoy many different adventures; long walks in the lakes with our dog, Lily, paddle boarding and high ropes, as well as the more relaxing activities, such as cooking and eating good food and watching films together. I also love to read, when I get the chance.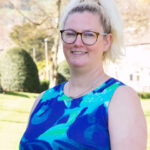 Mrs Veronica Crangle
School Administrator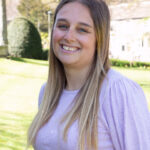 Mrs Leanne Harrison
Assistant Headteacher
Early Years/ Year 1 Teacher
Pen Portrait
I joined the Sutton CE team in February 2019 with our youngest children in Blossom class and now work with our much older children in Oak. I have previously worked in much larger city schools in Bradford and Keighley. I love learning new things so am always reading lots of books and listing to podcasts.
I grew up in Skipton and studied locally. I now live nearby with my husband and two young daughters. We enjoy a good muddy walk in the woods, painting and movie nights with lots of popcorn!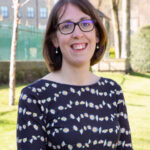 Mrs Alison Campbell
Assistant Headteacher
Year 6 Teacher (part-time)
Pen Portrait
I joined the team here at Sutton CE in September 2009, having previously taught in Hellifield and Ilkley.  During my time at Sutton CE I have taught across KS2.  I grew up in Skipton where I still live with my husband and two boys. Together we enjoy family days out, reading and crafting – I always have a cross stich project on the go.  As a practicing Christian I am also heavily involved in my local church.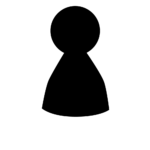 Miss Eleanor Key
Year 2/3 teacher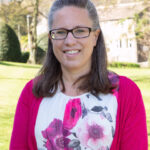 Miss Paula Margetson
Year 4/5 Teacher
Pen Portrait
I am originally from Worthing in West Sussex, but moved to Yorkshire at the age of two and  I now call it home. I have been a primary school teacher since 1998, where I started my career in Dudley in the West Midlands, after shortly returning to Yorkshire to be near my family. I have been at Sutton in Craven CE Primary School since 2002 and taught years 1 to 4 during these years.
I have a passion for nature and the environment. I have explored many corners of the world trekking through jungles, rainforests, across savannahs, up rivers and mountains along with spending time with the locals and wild animals. David Attenborough is one of my heroes and I feel strongly about protecting our wildlife and environment.
My hobbies nowadays include hiking, swimming, and ballet, gardening and playing the piano.
The most rewarding part of my job is to see every single child I teach flourish and thrive in their own individual way.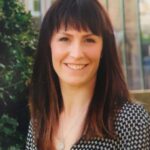 Miss Lauren McGeoch
Year 6 Teacher (part-time)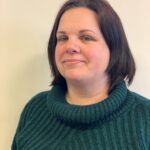 Mrs Caroline Williamson
Higher Level Teaching Assistant
Pen Portrait
I qualified as a teacher in 2001 and worked a local school until 2004 when I got married and moved to Germany and worked in a service school for 3 years. I worked in schools across the country for a few years until we had our family. Then once the children were at school I decided to go back to work as a TA. I love to bake, cook and go on walks with the children exploring new places.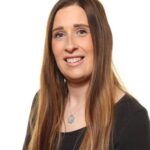 Miss Charlotte Ockerby
Teaching Assistant & Pastoral support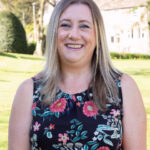 Mrs Tracy Felgate
Teaching Assistant (SEN)
Pen Portrait
My name is Mrs Felgate, I have worked at Sutton CE school for 7 years and loved every minute of it.
I enjoy walking around the Yorkshire Dales, crafting and art when I'm not at school.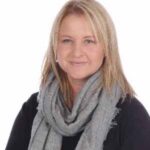 Mrs Helen Longbottom
Teaching Assistant
Pen Portrait
My name is Helen Longbottom and I have been involved with Sutton CE Primary since 1996 when my eldest child started here. In 2002 I began working at the school and was also engaged part-time as an Advanced Teaching Assistant Assessor at Craven College.
On a personal note I am married with three children and two grandchildren. In my spare time I enjoy painting, pottery and general arty things.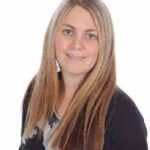 Mrs Charlotte Walker
Teaching Assistant & Pastoral support
Pen Portrait
I started work as a teaching assistant at Sutton CE in September 2016 after working locally at Eastburn and Brooklands special school. On a personal note I have a little boy and my second baby is due in April 2021. I love swimming and as a family we love spending time together and going exploring! We also enjoy cooking together.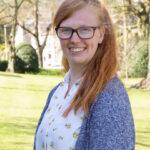 Miss Nichola Lindley
Teaching Assistant
Midday Supervisor (part-time)
Bobbins Afterschool Club
Pen Portrait
I have worked at Sutton CE since April 2017, I studied Visual Arts at Bradford College. I love taking up artist/design/DIY projects in my own home. One of my murals is displayed in my local church, as an active member I am involved in Sunday School, tech support and I also help lead and run a Christian Girls Group. I love horses and in my spare time I enjoy riding and I am part of both a local RDA and Riding Club with which I help organize events and shows. I like taking walks with my dog (Bean), lastly I love travelling and exploring the world and have been to a few places across the globe.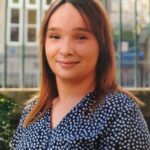 Miss Stephanie Allport
Teaching Assistant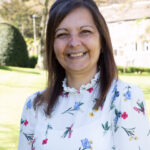 Mrs Denise Hartley
Teaching Assistant (SEN)
Pen Portrait
I joined Sutton CE as a SEN teaching assistant in 2013 and have been lucky enough to have worked in all of our classes.
Having travelled for the majority of my younger years, as a result of my Father being in the army and working as a Nanny in North America and Germany, I have now been settled in Yorkshire for the last 25 years, with my husband and two girls.
In addition to my role at school, I also enjoy walking and gardening in my spare time.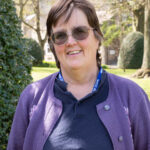 Mrs Heather Spence
Midday Supervisor
Pen Portrait
I have been associated with Sutton CE School since 1995 when I choose it as the place my 2 sons would attend primary school. In 1997 I volunteered to listen to children read and joined the then PTA, helping with
the float for Sutton Fun day and the school disco amongst other things.
In September 2000 I joined the staff team as an MSA and have and still do enjoy being in the school family. During this time, I've been included on school trips on the canal, to Ripon workhouse and Eden camp as well as enjoying the sponsored walks.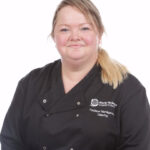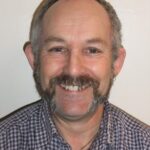 Mr Martin Cooper
Caretaker