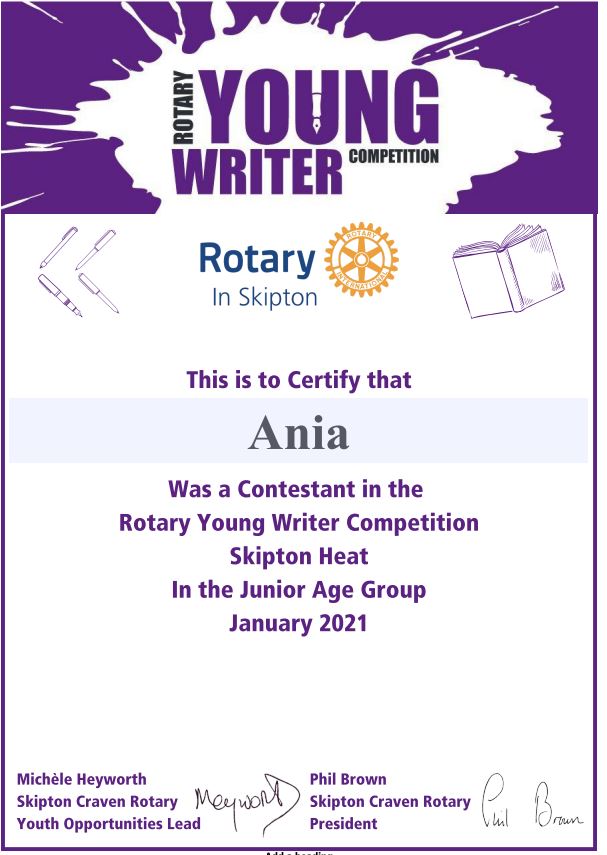 A big congratulations to Ania in Oak class!
Earlier this year, a few children from Oak class took part in the Young Writer competition. They were asked to write a story or poem with the title and theme – My greatest day. 
Ania wrote a beautiful poem about her brother, and although it didn't win the competition Ania has been given recognition for her effort and lovely words. She has received this certificate and a £10 amazon voucher.
Well done Ania, we are so proud of you and the other children in Oak who entered and represented our school.